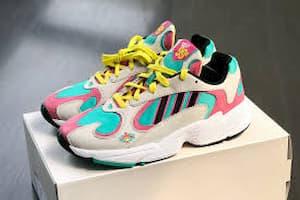 Adidas x Arizona $.99 Sneaker Dreams Crushed By NYPD
There's nothing better than to buy a pair of branded shoes for only $.99! Where else can you find a better deal? Adidas and Arizona linked up

By Johana Lopez

Jul. 18 2019, Published 5:44 p.m. ET
There's nothing better than buying a pair of branded shoes for only $.99! Where else can you find a better deal? Adidas and Arizonalinked up and released four limited edition sneaker styles at the price of a dollar each! Yes, this is not a dream but an opportunity. The hype revolving these shoes isn't just about the looks but also the resell prices. These $1 shoes are currently being resold at $300 on Ebay and around over $300 on StockX. Marked to be sold exclusively for an NYC pop-up, the limited edition shoes were in such high demand that the event ran into some problems…
(words in this article by: Tommy Liang)
Of course something this huge would have its drawbacks. Branded shoes this cheap but reselling at huge markups stirred up competition. People camped outside the shop (during a whole thunderstorm) prior to their release. The event was on a first come, first serve basis. With everyone clamoring to be first, the line got out of control. On the first day of the scheduled release, the NYPD shut down the pop-up before prime business hours due to brawls.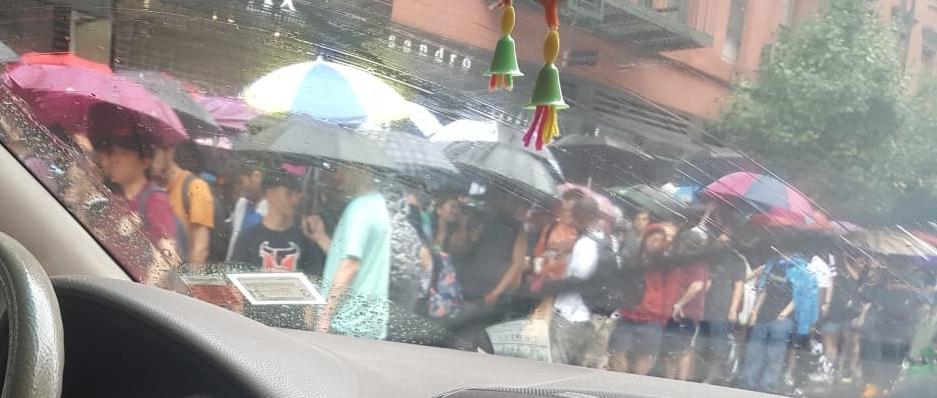 The line for the pop-up shop stretched over a few blocks while it was raining outside.
It is unfortunate for the people that camped out since the previous day, and for the people that were so close to being one of the first ones to get the shoes. On the bright side, this opens up another chance for people that missed the opening day.
For the time being, the pop-up is permanently closed. The schedule changes will be updated on their social media so make sure not to miss out!
Everyone, prepare your tents. It's time to go camping. We're not missing out on $.99 sneakers!