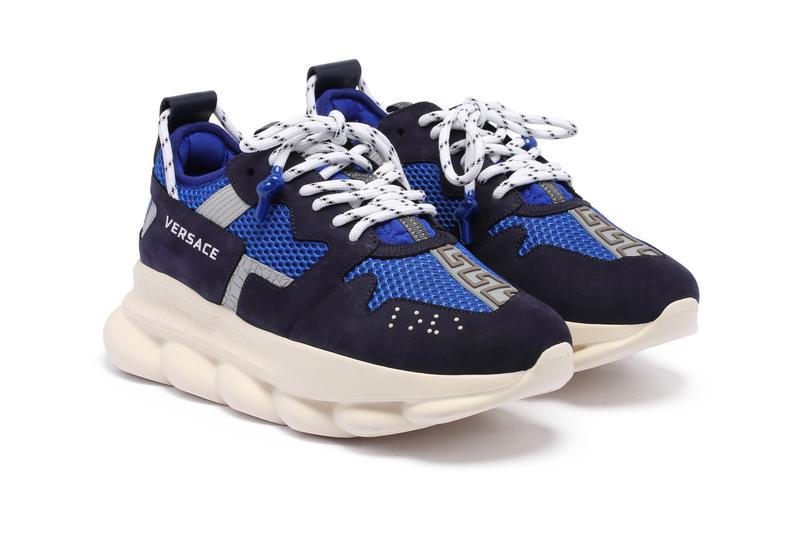 Versace Releases The "Chain Reaction 2" In A New Colorway
Versace recently released a dad like sneaker dubbed "Chain Reaction 2" which appeared in a green tone and now followed in a blue silhoutte.

By Chevy

Jul. 22 2019, Published 12:43 p.m. ET
Versace recently released a dad like sneaker dubbed "Chain Reaction 2″ which appeared in a green tone. Following the release a new colorway dropped as part of the Italian Fashion house's upcoming Fall/Winter 2019 season.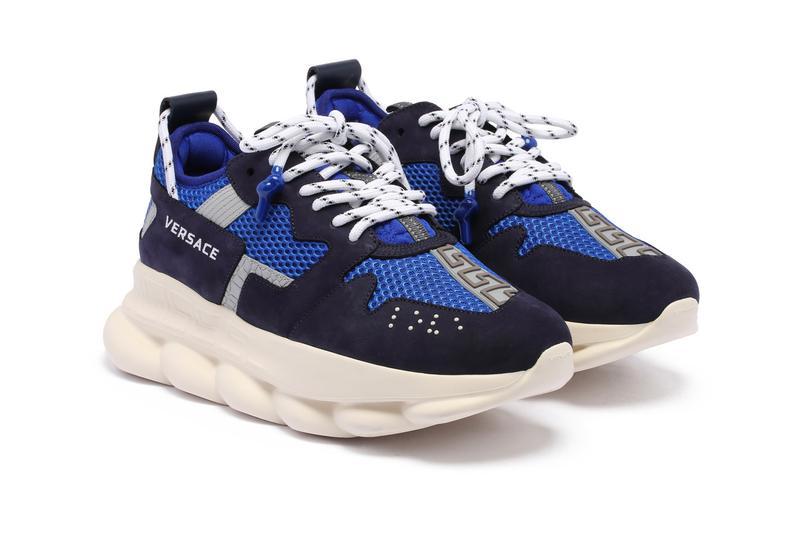 The Chain Reaction 2 sneaker was designed by Salehe Bembury and features identical traits as the first release. Although the first silhouette was rubber, the new Chain Reaction features various leathers. The newer version has been touched with blue mesh and suede, sided with grey highlights. The sole remains the same at a heighted platform and is met with a standard lace up fastening system. A feature that stands out is the word "Love" written in braille on the toe as well as chain link.
Article continues below advertisement
Salehe Bembury is Versace's current Senior Director of Sneakersand Mens footwear and brain behind the innovative designs. The New York native paired with the likes of Kanye West as well as Nike prior to Versace.
"Where I am in my career now is a result of the jobs I hated and the jobs I loved, the successes and failures. It's definitely about the journey"