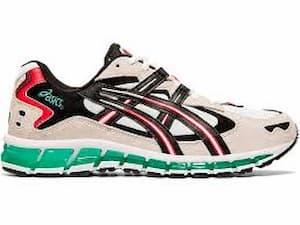 Asics Drops 2 Bold New Colorways of GEL-KAYANO 5 360 Sneakers
ASICS just dropped 2 new colorways for the GEL-KAYANO 5 360 sneakers, one with a darker concept and a lighter more colorful one. ASICS always puts together

By Johana Lopez

Jul. 24 2019, Published 4:37 p.m. ET
ASICS just dropped 2 new colorways for the GEL-KAYANO 5 360sneakers, one with a dark concept and another with a lighter more colorful concept. ASICS always puts together a vintage look with new fashion trends to make sneakers you wouldn't expect people to like.
Words By Kai Collado-Vazquez
Reminiscent of 90s to early 2000srunning sneakers, this orange and navy blue combination has strong contrast with light gray outlining the orange details. Line variation creates a unique design that makes people take a second look at the shoes to really see all the colors included. The pops of orange with the logo and sole make these sneakers more visually interesting and the different directions of the lines create a complex composition. Designs implying movement contribute to the idea that these are running sneakers and the way the lines flow makes you think of comfort, not a rigid and boxy image.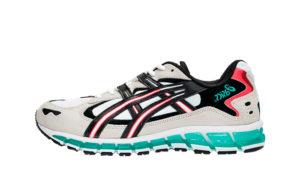 The lighter colorway looks like if you were to invert the colors on the dark sneakers. This one also has strong contrast with thick black lines on a light gray sneaker, and the lighter line above the blue gives these shoes a slightly different silhouette from the black colorway. These could compliment outfits with lighter colors or be something to stand out against dark clothing.
"The versatile GEL-KAYANO® 5 360 shoe compliments a wide range of casual looks with ease – so you don't have to choose between style and comfort." "This shoe includes TRUSSTIC SYSTEM® technology to control torsion and twisting, as well as an internal heel counter that holds your foot in position as you move."
Choose your favorite colorway and for $150 you can now have sneakers that remind you of your past and cushion you on your walk to the future. If you miss 90s running sneakers for their aesthetic, check out these new colorways and more on the ASICS website.