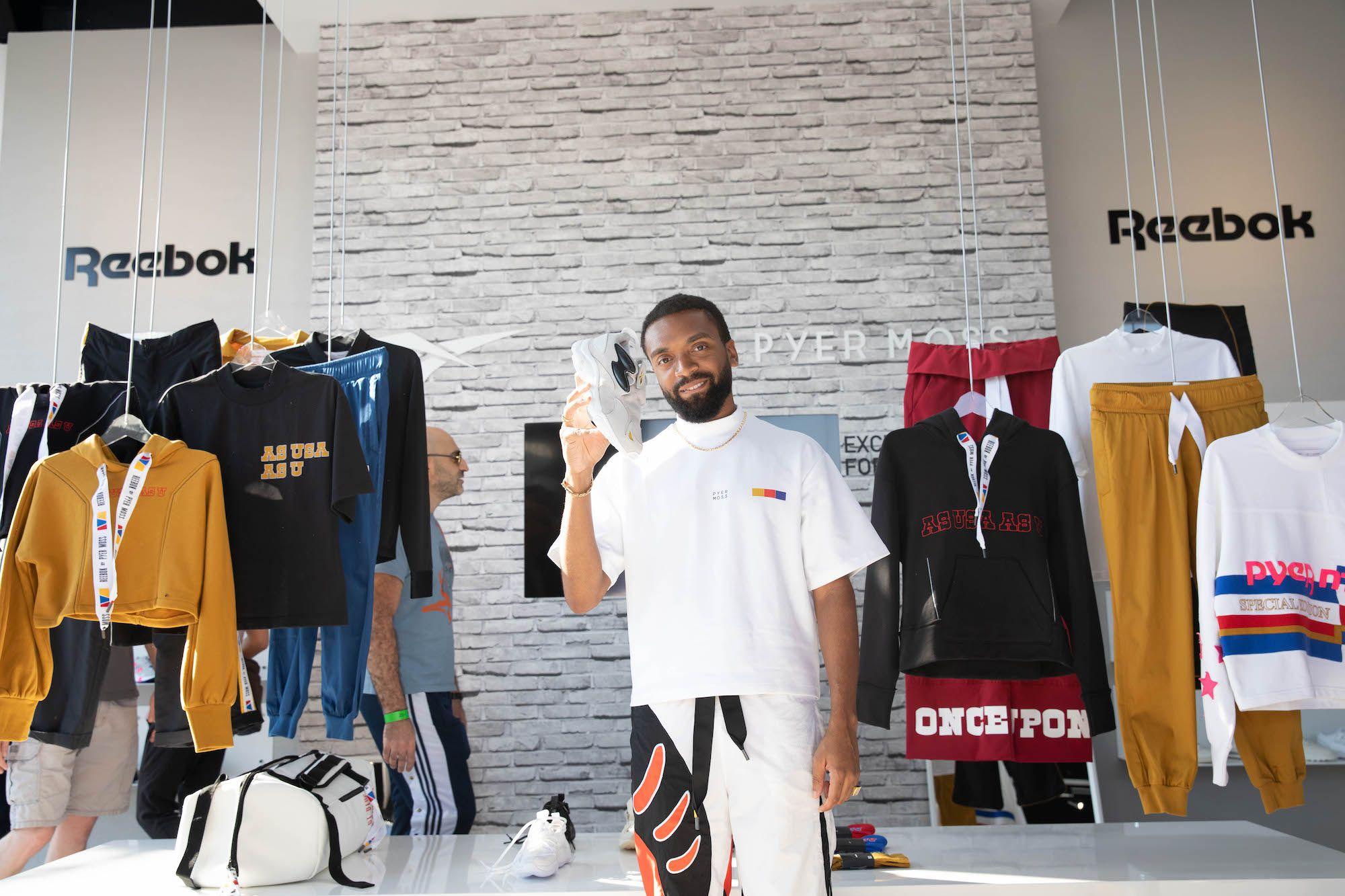 Kerby Jean-Raymond Cements His Deal With Reebok
Reebok has just made an entirely new division of their company to fit none other than Pyer Moss Designer Kerby Jean-Raymond. Jean-Raymond has been given the

By Mikaylah Dunbar

Jul. 30 2019, Published 3:51 p.m. ET
Reebok has just made an entirely new division of their company made for none other than Pyer Moss Designer Kerby Jean-Raymond. Jean-Raymond has been given the title Artistic Director of Reebok Studies.
The designer's Reebok by Pyer Moss partnership began in 2017 and has been continuously renewed since then. Jean-Raymond expressed that he never wanted to just collaborate, he wanted to partner. His dreams have now come into fruition with his new position at Reebok Classics.
The new division is anticipated to foster "under-the-radar creative talent and ideas."
Reebok Studies was an idea that the Pyer Moss designers pitched to the interim head of Reebok Classics, Neal Taylor. Jean-Raymond stated that the idea behind pitching the "Studies" division was to partner with designers or athletes, and literally study their styles for product production. Despite this, Jean-Raymond said that the initial aim for Reebok Studies will not necessarily be product focused.
Kerby Jean-Raymond has undoubtedly proved that he is ready for the task of running his own division within the Reebok Classics company. Over the years he has produced two Reebok by Pyer Moss collections, and "multiple sellout sneaker drops."
Reebok hopes that the partnership will assist in providing a "pathway to work with new designers, artists and personalities."