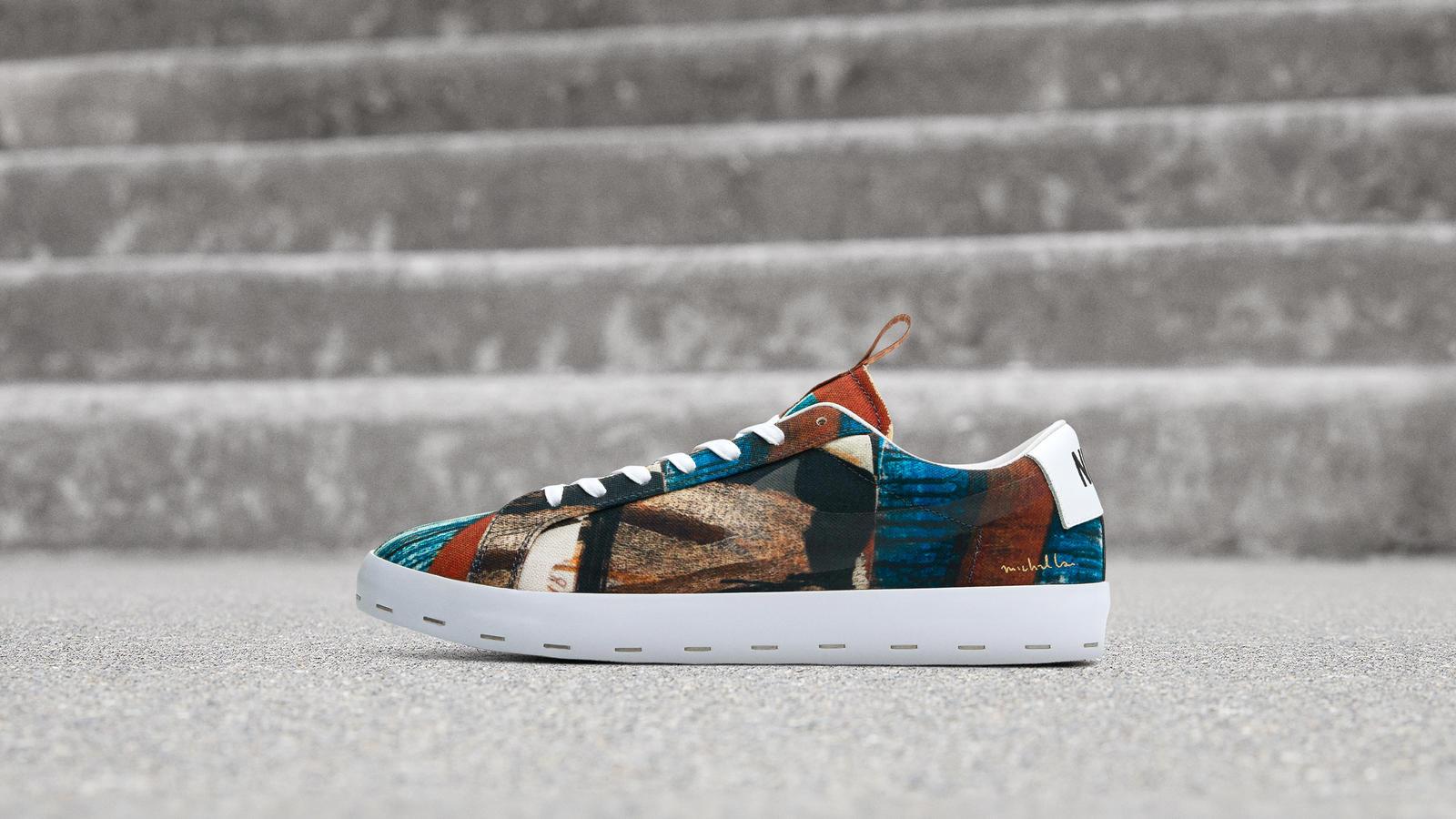 The Michael Lau x Nike SB Blazer Low "Salvator Michael"
Hong Kong artist Michael Lau has teamed up with Nike to bring us the Nike SB Blazer Low "Salvator Michael", releasing on August 18th.

By Tommy Rodriguez

Aug. 15 2019, Published 4:32 p.m. ET
Hong Kong artist Michael Lau has teamed up with Nike to bring us the Nike SB Blazer Low "Salvator Michael". This is the second time Lau has brought us a Nike Blazer, with the first being in 2008.
The model draws inspiration from one of Lau's main characters in his "COLLECT THEM ALL!" exhibition, with its canvas-like print and similar colors. The midsole also features staples, mimicking the staples on the frame of a painting.
But the unique features don't stop there. Michael Lau has decided to include a longer pull tab on the tongue, and replaced the standard branding on the heel tab of the right shoe with a gallery tag. The gallery tag gives details about the art piece the shoe was inspired by, as well as information about the gallery in which it is in. His signature also appears on the uppers.
The sneaker truly is a work of art, which is why it was only right for it to be packaged that way. Nike and Michael Lau have made sure to give their customers the full art experience, and buyers will receive the sneaker in a wooden crate, similar to how one would receive a painting.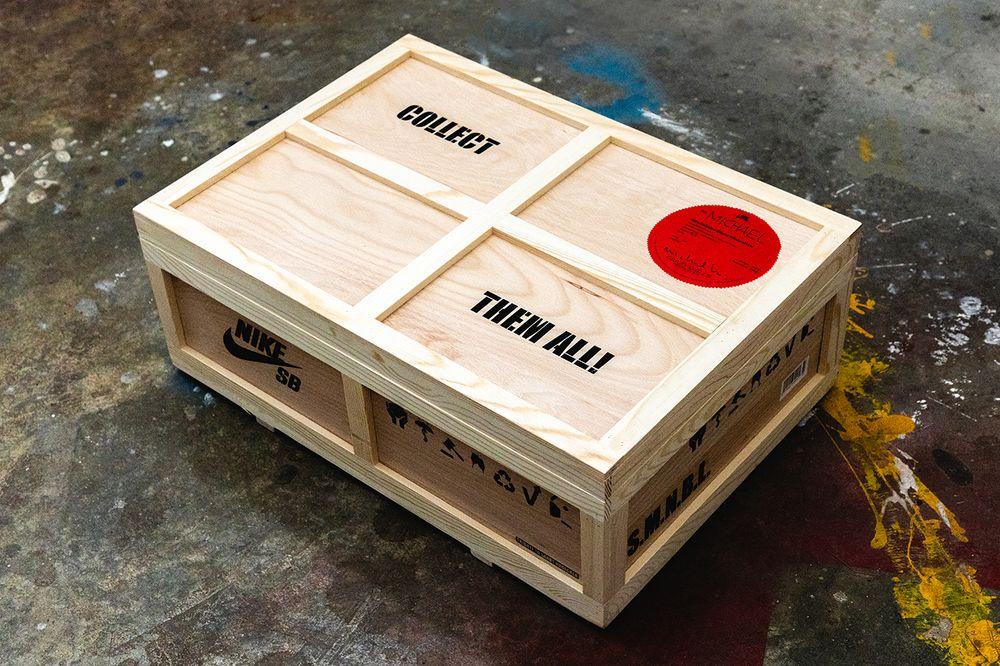 Not only is the shoe FIRE, but they are also helping a good cause. Nike has announced that proceeds of the shoes will benefit China's skateboarding community.
Michael Lau's "COLLECT THEM ALL!" exhibition is currently open in Shanghai, China.
The Nike SB Blazer Low "Salvator Michael" will be released on August 18th at select retailers and on Nike's website.