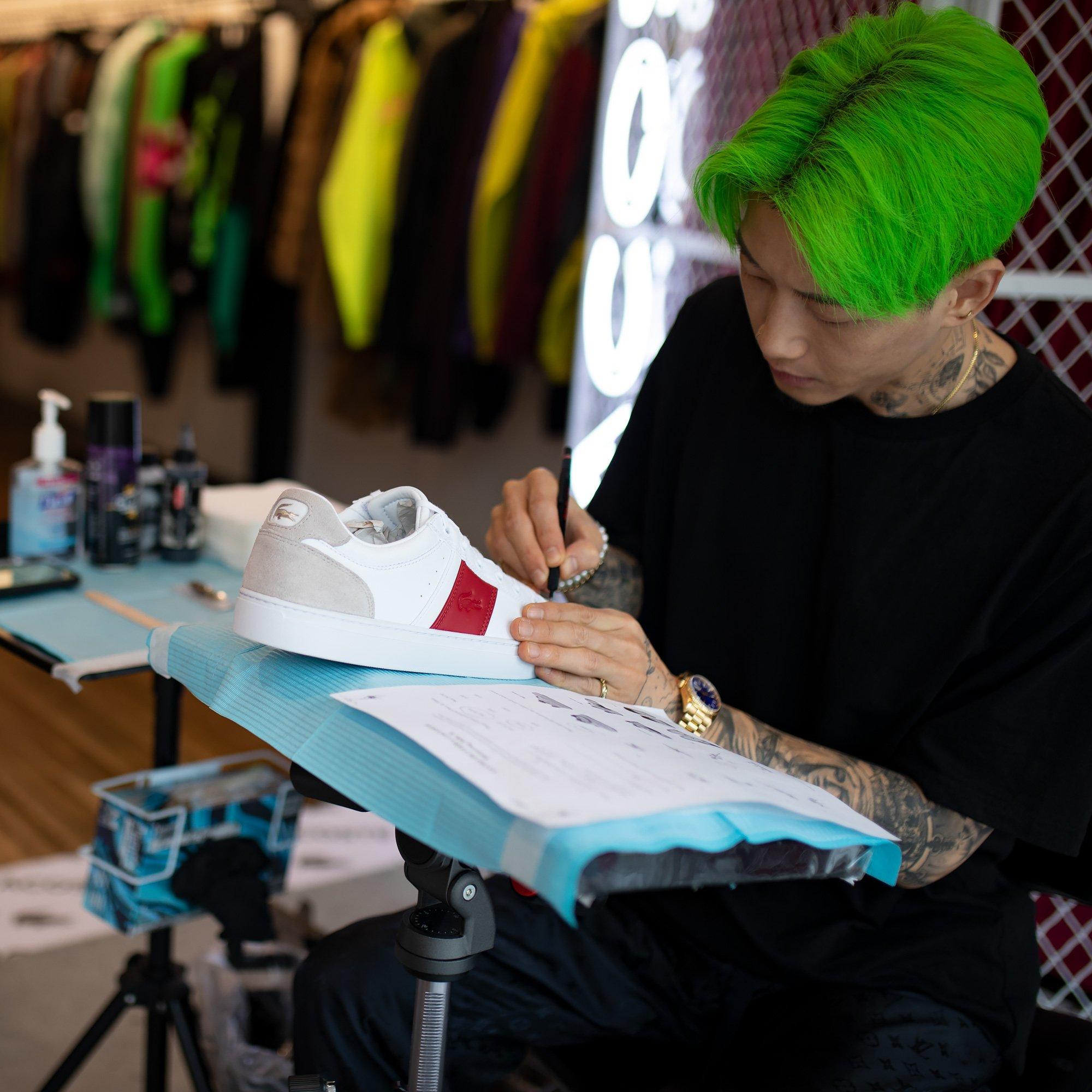 Lacoste Teams Up With Mr. K And LES Extra Butter
This past weekend, Lacoste teamed up with Mr. K from Bang Bang Tattoos to add your dream tattoo to Lacoste Latest sneaker "The Court Slam."

By Chevy

Sep. 16 2019, Published 12:02 p.m. ET
This past weekend, Lacoste teamed up with LES Extra Butter for a unique take on tattoos and sneakers. Popular tattoo artist Mr.K from Bang Bang Tattoos, has engraved your dream tattoo on Lacoste's latest shoe.
The pop up event was a three day series, where Lacoste showcased their latest shoe "The Court Slam." Inspired by the Lacoste tennis line in the 90's, the silhouette is a performance sneaker tied in with a stylish athleisure look. The shoe also features tumbled leather, premium nubuck, and a lightweight design.
Mr. K is a tattoo artist with a specialty in single needle technique. Currently working at Bang Bang studio in New York, the young artist started his early career in Seoul, South Korea. He has been painting and drawing since he was five years old and will soon graduate from Parsons School of Design.
Lacoste partnered with the retailer Extra Butter, who has become known to incorporate film, art, and culture into their brand building a name through unique approaches by curating an assortment of footwear and streetwear. Through an innovative event, Lacoste was able to tell a story through footwear bringing in Extra Butter and Mr. K. The brands have become globally-known brand through not only collaborations, but with influential tastemakers.