Travel: How to go Backpacking On A Budget
Backpacking can be one of the most awe-inspiring adventures where one can fully immerse themselves into a country's culture.

By Jamie Rollo

Oct. 13 2019, Published 6:30 a.m. ET
So you want to backpack across the world? Backpacking can be one of the most awe-inspiring adventures where one can fully immerse themselves into a country's culture while, for the most part, on foot. The first step would be to pick a country. Among the most affordable and wondrous places to visit include Nepal, Nicaragua, Sri Lanka, and Peru.
Article continues below advertisement
It is important to note a few general tips for a beginner backpacker. For one, you want to keep a positive attitude the whole time. Backpacking is no cushy, resort-like vacation, and it can be hard. Just make sure to pack light and enjoy everything your desired country of interest has to offer. It's also important to prepare. Do in-depth research on the country(ies) you choose to travel to. Make sure you have a contact for your country's consulate office, access to healthcare, and get any immunizations you may need.
Nepal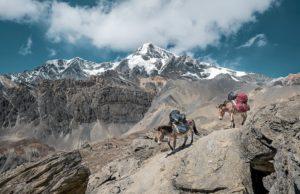 Nepal is a great country for backpacking beginners. It has beautiful mountainous views with a rich culture to accompany it. Visit the regions of Mount Everest, the highest point on Earth. Not everyone can reach the tip of Mount Everest, however, there is plenty to see on ground level. Hike through the Sherpa Villages at the base of the mountain where you'll find a very religious region of locals.
Article continues below advertisement
Nepal also has a deep history that can be studied through its beautiful cities. Visit Bhaktapur in the Kathmandu Valley, a city stuck in time, and you will be able to get a sense of what the valley looked like in the medieval ages. Nepal has so much culture for anyone to engage in. There is great food, gorgeous religious monuments, and a population of happy and friendly citizens! Stay at the Hostel Swastik in Bhaktapur; it's $15 a night and is less than a mile from the city's Durbar Square.
Article continues below advertisement
Where to stay: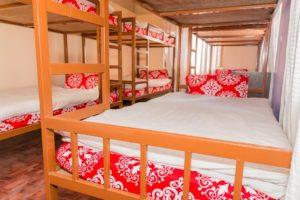 Article continues below advertisement
Hostel Swastik, +977-985-1000425
Article continues below advertisement
Nicaragua
Nicaragua is home to one of the most beautiful beach landscapes rich in culture and architecture making it the perfect place to backpack. Granada is one of Nicaragua's oldest cities home to historic churches dotted along cobblestone streets. There is also so much to do close to the city, including Las Isletas which are a group of tiny islands clumped together in Lake Nicaragua.
Article continues below advertisement
Take a trip to Little Corn Island, a place where no cars are allowed in order to keep it the most serene. There are beautiful Caribbean beaches with the bluest water and thick, lush forests separating the island. Rio San Juan runs through thick jungles making it the perfect venture for nature lovers. And, for coffee lovers, make the trip out to Nicaragua's coffee country, Jinotega. For only $12 a night, you can stay at Hostel Oasis in Granada, which is considered the perfect location for backpackers.
Article continues below advertisement
Where to Stay: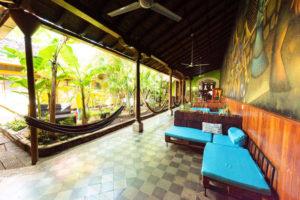 Article continues below advertisement
Calle Estrada, Granada, Nicaragua
Article continues below advertisement
Sri Lanka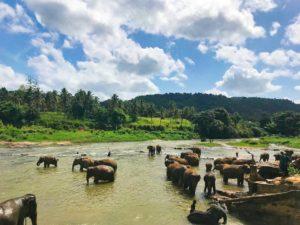 Sri Lanka is home to gorgeous landscapes and nature, as well as elegant cities. A popular tourist attraction is whale watching which can be done from Dondra Point and Trincomalee. Move inland to visit the Yala National Park, a place with diverse ecosystems. This area contains about 215 different bird species, 44 mammals, and the one of the largest leopard density in the world.
Article continues below advertisement
Sri Lanka encompasses beautiful cities including its main tourist hub, Colombo. Here you can eat amazing seafood, enjoy the nightlife, and take in the culture through art museums and temples. You can also take a trip to Sigiriya where you can view an abandoned palace atop a 200 meter high rock surrounded by the remains of old gardens. Colombo is home to some of the nicest, luxury accommodations for tourism. Look into staying at the Hangover Hostels in the city where you can choose from single rooms or classic hostel living spaces.
Article continues below advertisement
Where to Stay: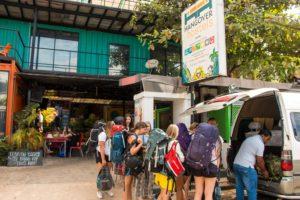 Article continues below advertisement
Mirissa, Sri Lanka, +94-77-791-7916
Article continues below advertisement
Peru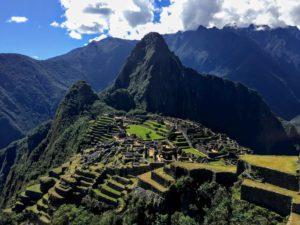 Peru is a strickling picturesque country with a deep cultural history. Start of by combining these two elements and travel the Inca Trail to Machu Picchu, the ruins remains from a civilization from long ago. Nestled in the mountains, Machu Picchu is utterly breathtaking. You can also take a trip to the Amazon River at Peru's main port, Iquitos. Take a boat ride down the river and maybe catch a glimpse of native tribes who live there.
Article continues below advertisement
Visit Peru's historic capitol Lima. A city surrounded by nature, Lima is home to beautiful pre-colonial and modern architecture. Find a chance to see La Casa Aliaga or Palacio Torre Tagle mansions, or the many churches that line the streets of this extraordinary city. You can stay at the 1900 Backpackers Hostel in Lima for just $9 a night, and have access to a bar and free breakfast.
Article continues below advertisement
Where to Stay: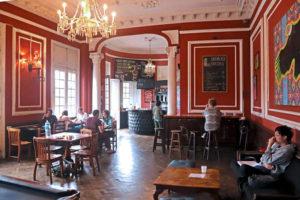 Article continues below advertisement
Ave. Garcilazo de la Vega 1588
Lima, Peru 15046, +51-981-279-599