Tesla Takes a Traditional Turn with the Tesla Model 3
The Tesla Model 3, with a lower price tag and classic looks, courts a more traditional shopper. This model is a compact, luxury, four-door sedan.

By Brigette Schoenung

Oct. 22 2019, Published 10:20 a.m. ET
The Tesla Model 3, with a lower price tag and classic looks, courts a more traditional shopper.
The first vehicle built on Tesla's third-generation platform, the Tesla Model 3rolled off the assembly line to provide consumers with a lower entry price for the Tesla brand, and for electrics in general. This model is a compact, luxury, four-door sedan, with a long range battery, rear wheel drive, and a maximum range of 325 miles. Other specs include an AWD dual motor and in its highest spec, Model 3 Performance, the car's dual motors can take the car from 0 to 60 in 3.2 seconds. Tesla Model 3 at standard range starts at $35,000 which presents an opportunity to buy into the Tesla brand for a lower sticker price than most Tesla Motors vehicles.
The Model 3 has a more traditional appearance than many new electrics, it is proving to be a great competitor for the BMW 3 Series, Lexus IS, Audi A4, and Mercedes-Benz C-Class. Those who prefer the techy, futuristic look of some Tesla models may prefer the Tesla Model X, with its falcon wing doors, or the Roadster, which resembles a sleek bullet. But for those looking for a traditional compact luxury sedan, but want to go electric, the Tesla Model 3 is likely to meet their needs.
This model includes many state-of-the art luxuries such as a 15" touchscreen as the dashboard's center element, satellite maps with live visualization, custom driver profiles, over-the-air software updates, and an enhanced autopilot driving system with 12 ultrasonic sensors, 8 cameras, and 1 forward-facing radar.
Just like the Tesla Model S, the Tesla Model 3 has both front and rear trunks, but this can present a problem for the Model 3, since the interior is smaller. Though the new design technically seats five, some consumers found back seats to be cramped, so this may not be the best choice for drivers who often have backseat passengers in need of leg room. However, Tesla Model 3, S and X have access to Tesla's ever growing Supercharger network which currently amounts to 1,441 stations and 12,888 chargers, at the time of publication. With the recently announced V3 Supercharging, the max charge rate goes for 1,000 miles-per-hour of charge which is extremely beneficial to those who travel long distances for friends and family.
Article continues below advertisement
Nonetheless, according to CNBC, in 2018 the Tesla Model 3 was the best-selling luxury car in the U.S. There are other choices for consumers looking for an inexpensive electric, and there are other choices for consumers looking for a compact luxury sedan with a traditional appearance, as well as other Tesla models to choose from, but all these attributes come together in the Model 3.
This new model has created a point of entry into the avant-garde brand for industry-savvy consumers who may never have thought they could afford to buy in, while offering an eco-friendly option for those who are more interested in a high-performance interior than a flashy exterior. Many Tesla models seem like they were designed to garner stares and looks of envy everywhere they go, but this subtle sedan will likely attract attention only from those already in the know.
Article continues below advertisement
Tesla Model 3 Performance Dual Motor Specs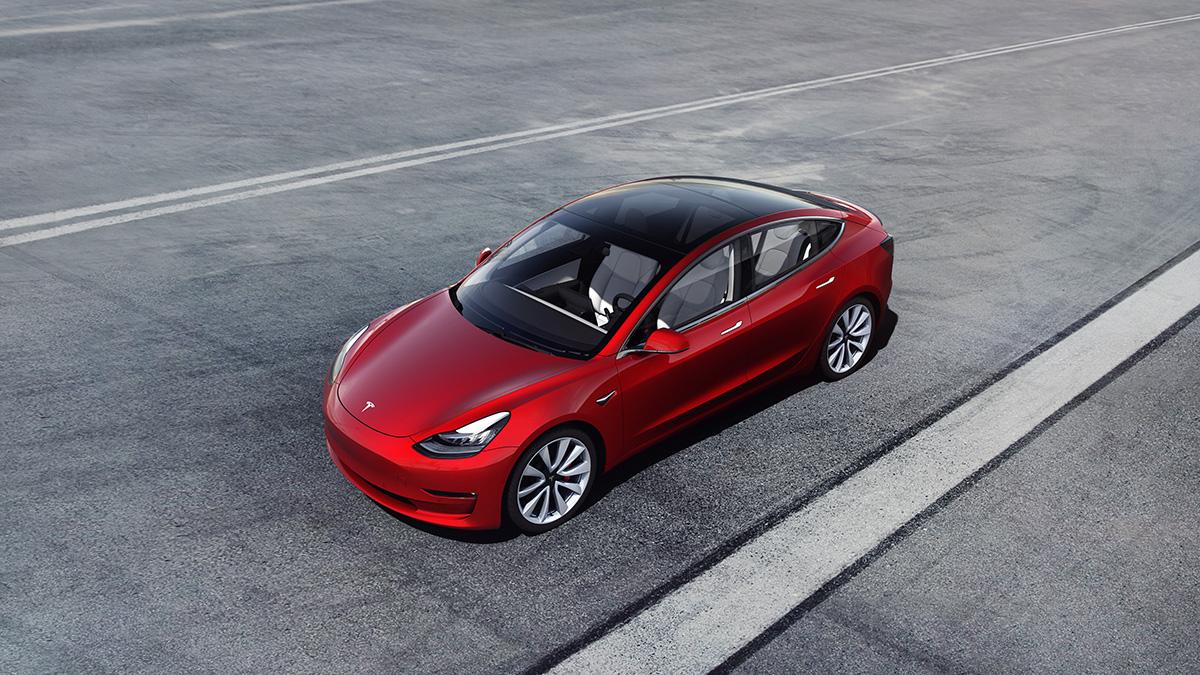 Acceleration: 3.2 seconds 0-60 mph
Range: 310 miles
Article continues below advertisement
Drive: Dual Motor All-Wheel Drive
20" Performance Wheels