Harley Davidson's First Electric Hog: the LiveWire
Harley Davidson is switching gears with the LiveWire electric motorcycle. Years following the first unveiling, it will hit select dealerships this fall.

By Tommy Rodriguez

Nov. 7 2019, Published 1:44 p.m. ET
Get your pre-orders in. Harley Davidson has finally announced the release of the LiveWire and the bikes are in production as we speak. The iconic company's first electric bike will undoubtedly become a favorite in its market and adds to H-D's ever growing list of two-wheeled masterpieces.
In an attempt to appeal to a new generation of riders, the developing of the bike began in 2009. After many prototypes, tons of feedback from the public, and nearly a decade of persistent tweaking, Harley decided to draw inspiration from previous models to arrive at a design that blends both brand new and old school elements in perfect harmony. With details glaringly reminiscent of the XR-750 and the Buell Lightning, this beautiful hog is simultaneously revolutionary and familiar.
There is one major difference between the LiveWire and previous Harleys. Thanks to its electric motor, the infamous and deafening rumble of a Harley is a thing of the past. The ride is virtually silent, and you won't be getting any dirty looks when you're revving her and cruising down the street. Hopefully.
"The loudest sound you hear will be your heart racing."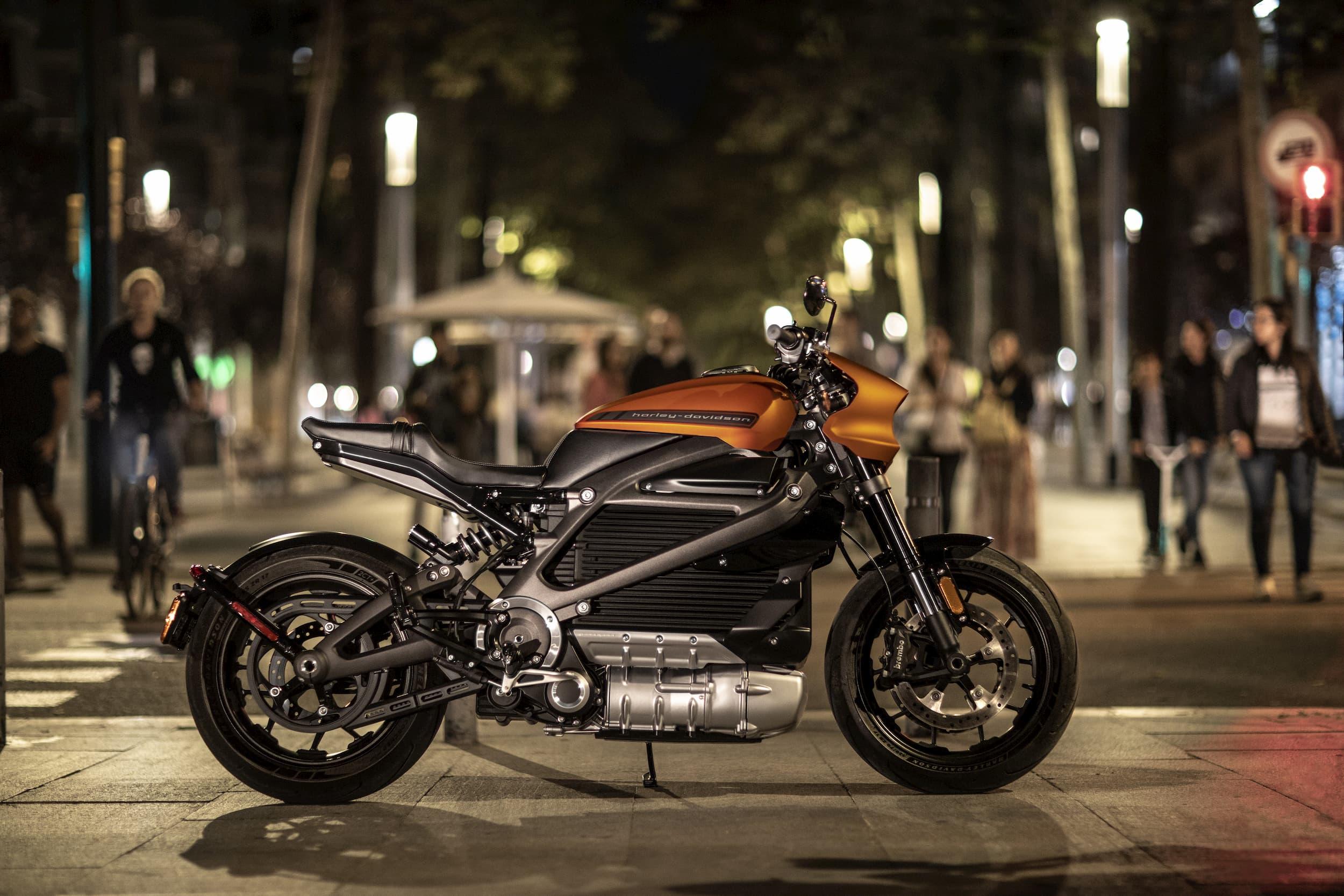 Don't let the silence fool you. Encased in a lightweight cast aluminum frame is H-D's brand new Revelation electric powertrain, allowing for accelerations like never before in Harley history. The numbers speak for themselves, with the LiveWire boasting a 0-60 mph of a whopping 3 seconds. Every second on this bike is a precise, speedy, and adrenaline-inducing experience.
Article continues below advertisement
Powered by a lithium-ion high voltage battery, the groundbreaking bike will give riders 146 miles of city range, 95 miles of combined range, and 70 miles of highway range before needing a recharge. The LiveWire can be charged with a Level 1 charger, setting riders back approximately 12.5 hours if they wish to fill for an "empty battery". While the Level 1 charger can be plugged into any household outlet and is optimal for overnight charging, those needing a speedier charge may visit a public DC Fast Charge Station. The fast charge station allows for an impressive 80 percent charge in 40 minutes, or 100 percent charge in an hour.
The silent beast can be ordered in three colorways: Orange Fuse, Yellow Fuse, and a stunning Vivid Black. Buyers will also be able to add accessories as they please, including a speed screen blade, hand and foot controls, and as the brand's first electric motorcycle, it is only right for that the LiveWire is equipped with renewed technology. Harley Davidson has collaborated with Panasonic to bring customers H-D Connect Service, a technology through the Harley Davidson App that allows you to pair the bike with your phone. It will showcase bike vitals, its location, security alerts, and more.
Article continues below advertisement
At $29,799, the LiveWire isn't cheap by any means. But, the hefty price tag may worth breaking the bank for. This is a Harley like none other, and simply radiates luxury with its premium materials, design, and technology. 116 years into the motorcycle industry, Harley Davidson continues to evolve and adapt to their markets. Who knows what their future holds, but it will continue to excite us and bike enthusiasts worldwide.
LiveWire Specs
Acceleration: 0-60 mph (3 seconds)
Maximum Power: 105 Horsepower
Maximum Torque: 86 lb-ft at 0 rpm
Transmission: Single-Speed Automatic
Length: 84.1 in. (2,135 mm)
Height: 42.5 in. (1,080 mm)