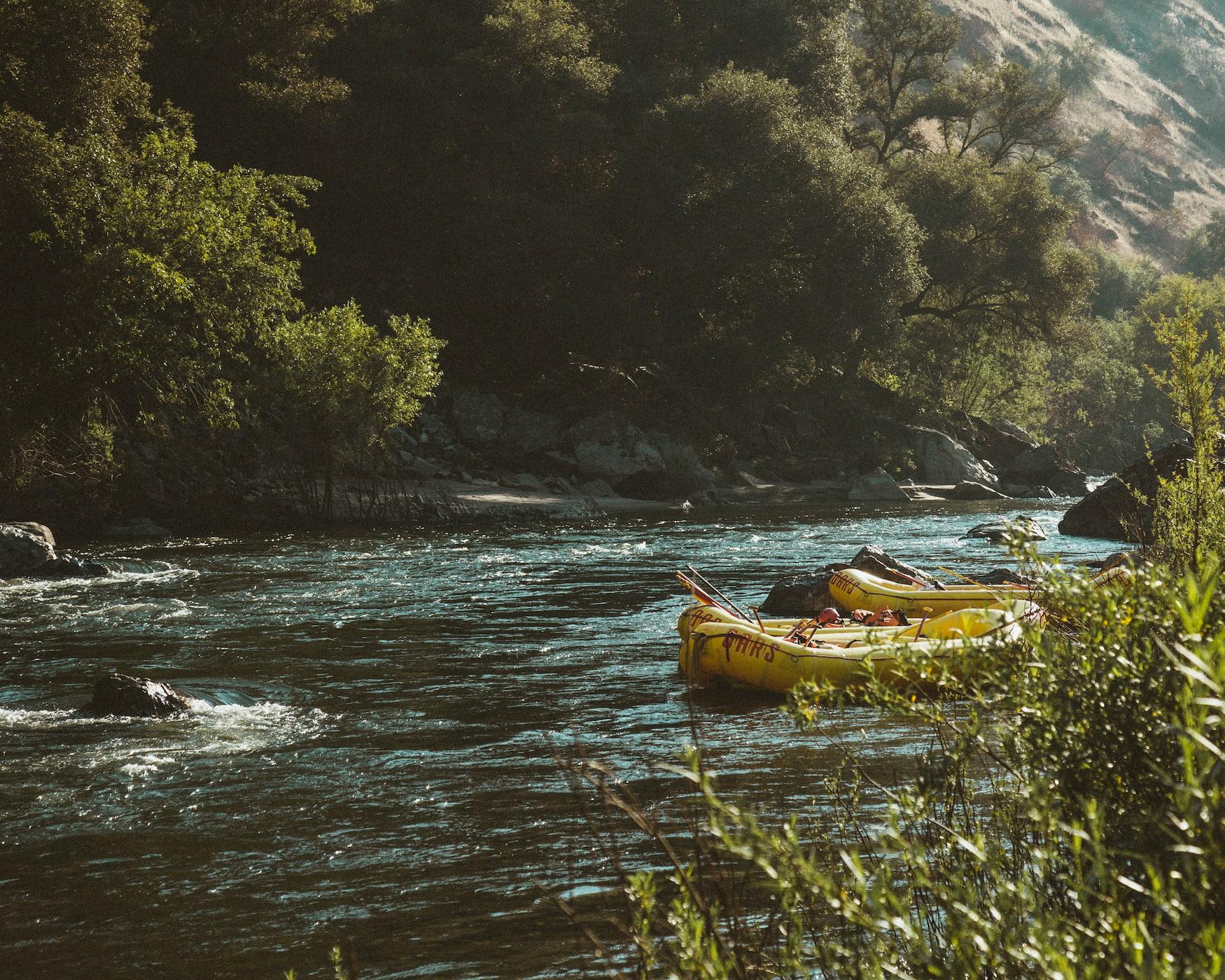 Get The Best Of White Water Rafting In Sacramento
Upon arriving in Sacramento, CA, you will find lots of locals floating down the Sacramento River.

By Bleu Magazine

Nov. 26 2019, Published 11:27 a.m. ET
Upon arriving in Sacramento, CA, you will find lots of locals floating down the Sacramento River. Every summer, tourists love to come here with their rafts and not without some drinks. That's because they know that a White Water Rafting Family Trip Sacramento CA, is a cool way to have an amazing time with loved ones. Just nearby, you have the American River, which is one of the spectacles that make adrenaline junkies love the allure of a whitewater adventure.
Three Forks come together to create the American River: The North Fork, South Fork, and Middle Fork. Just near to Sacramento, you can enjoy the thrill with all these sections by taking your family to Sacramento for a whitewater rafting adventure, even if you have young kids.
South Fork American River
A renowned destination for whitewater rafting in California, the South Fork is indeed a delight to behold. That's because it retains its fullness for long and is the most active when you compare it with the others. The season begins in April all the way to September. When Labor Day weekend comes, this is where you can get that super amazing ride. A dam is what powers the water and helps to keep flowing even when other water bodies seem to be winding down. If you are a beginner, the South Fork is made for you. It is very safe and is a great choice for a white water rafting family trip to Sacramento, CA.
North Fork American River
Do you badly want an adventure in the springtime? Then, you want to visit the American River's North Fork. You can get a superb view of the amazing scenery that lines the riverbank while you make your way through the water punches here. The source of the North Fork is melting snow, which means that as more and more snow continues to fall during winter, there is bound to be a more exciting rafting adventure during springtime. You can kick-off your adventure in April, but rafting trips will continue until it gets to June as long as the snowfall was heavy enough.
Article continues below advertisement
Middle Fork American River
Another section to consider when planning a white water rafting family trip in Sacramento, CA, is the Middle Fork of the American River. The rapids here are awesome, and the pools are always there for the taking. It also boasts a long season with very reliable patterns. To begin your adventure in the Middle Fork section, Auburn is the place to start, and it is in close proximity to Sacramento. You can take trips that for a couple of days, and some of the trips include activities like fishing, swimming, jaunting down the South Fork, a quiet nap, and more.
Enjoy great family time with a whitewater trip
There's so much fun doing whitewater rafting in Sacramento with your family. There are lots of activities to engage in with your kids while keeping everyone pumped up with energy. If you are planning a vacation, don't forget to book a white water rafting family trip to Sacramento, CA, today. This trip is an amazing opportunity to create memories for life because Vacations are the best time to bond and spread the love around.