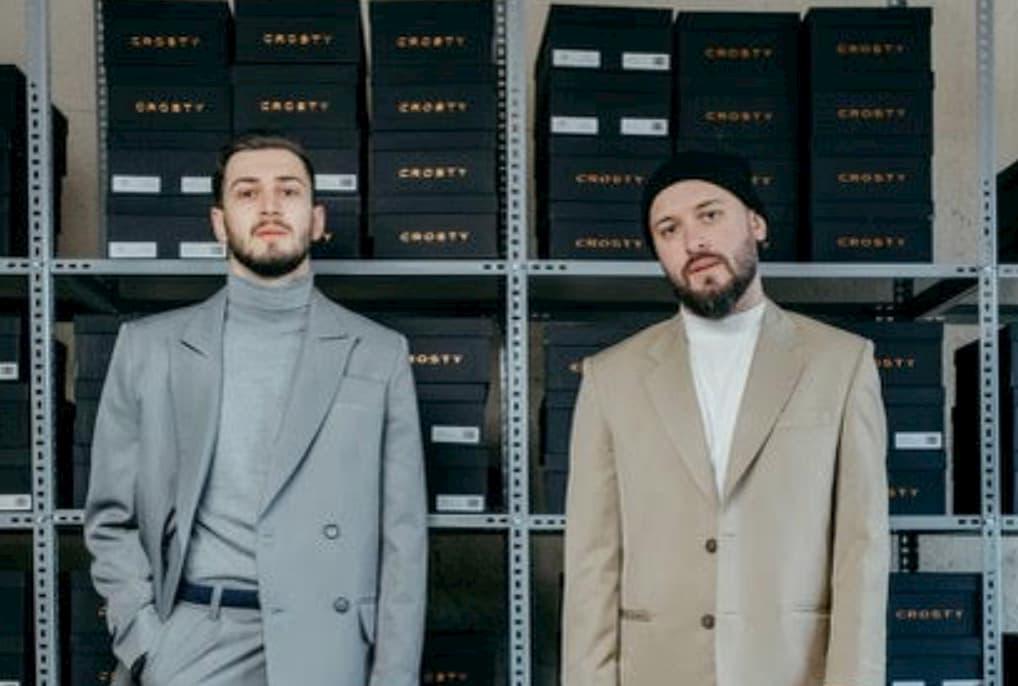 Q&A with CROSTY Founders George and Shota Mikaia
Hailing from Georgia, brothers George and Shota Mikaia founded their groundbreaking shoe brand CROSTY in 2015, spurred by childhood dreams.

By Jamie Rollo

Dec. 11 2019, Published 11:31 a.m. ET
Hailing from Georgia, brothers George and Shota Mikaia founded their luxury shoe brand CROSTY in 2015. What was spurred out of childhood dreams during a time of political hardship inevitably became a high quality brand that is more than meets the eye.
Each of their featured shoe designs tell a different story. The DRO, with a sleek athletic design, comes from the Georgian word for "time." It is their newest addition to the brand that celebrates the fact that despite prejudice or judgement, we all have the gift of time. The Onda is more of a leisure shoe featuring a classic tennis shoe silhouette with modern touches. This design represents the landscape of the founders' home country. The Elan, a simplistic tennis shoe design, represents the Mikaia's vision of minimalism and style.
Made with premium Italian leather, CROSTY shoes are the perfect holiday gift for any parent, sibling, friend, or significant other. The designs, while fashionable and unique, are universal to any style. Bleu was lucky enough to discuss this amazing brand with the brothers who founded it. Read our Q&A below: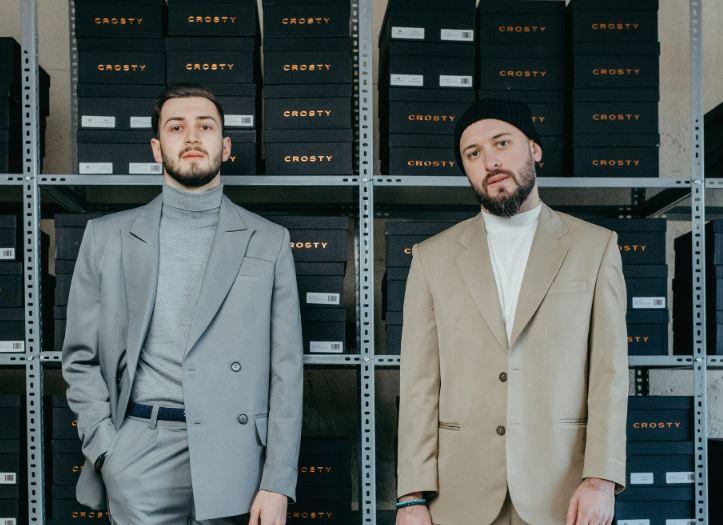 Article continues below advertisement
B: Can you talk about Georgia's fashion culture and how your designs are inspired by it?
G.M: Georgia has a very conceptual fashionable culture. This is more about self-expression, and for us – about our core values and beliefs. That is why we are talking about freedom and the values that we share with the brand. Many Georgian designers have been influenced by the history of Georgia, mainly from the 80s. But this applies not only to Soviet times. Georgia has a rich cultural heritage, unique languages and scripts. We always try to look back and use this heritage to create something new.
B: How has Georgia become a hub for fashion?
S.M: It all began more than four years ago, when the most influential Georgian designer Demna Gvasalia revolutionized the international fashion scene with his unique vision. This encouraged the international fashion scene to explore local scene. Over the years, Georgia has become a very attractive place for fashion leaders and influencers. This is very exciting because it has helped many designers grow and create more valuable products.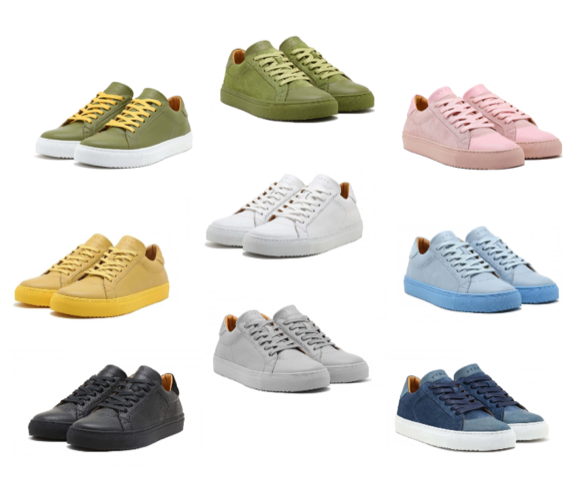 Article continues below advertisement
B: What hardships lead to you guys creating your brand?
G.M: With very limited self finance resources coming straight from my and Shota's personal salaries, we started to create a prototypes of the collection. The biggest challenge was the manufacturing high quality shoes in Georgia. We have failed several times. The first prototype batch was a disaster and I decided to go to Civitanova, Italy – the place well known for its super developed shoe industry. During the first days in Italy I accidentally met the founder of BUSCEMI, Jon Buscemi, whose tips, contacts and supportive insights helped me to gather needed information. After some time spent in Italy we managed to learn every step of the manufacturing process and bring knowledge back home.
B: How did the idea of a shoe company come to mind?
G.M: The main inspiration was my childhood dream to create something that I could introduce to the whole world. I think today we are exactly where I imagined us to be. Our brand's main stimulus and value is freedom. Freedom is what we try to communicate through our sneakers. While dreaming about creating something big in childhood I could have never imagined that this "big thing" would be sneakers. I have developed special passion towards them as a teenager and later when I developed an interest in shoe production I realized that making sneakers could become my childhood dream come true. As a child I have always been obsessed with creating something new. I used parts of different toys to assemble something different and new on my own and I loved that process. In 2015 my brother and I made a decision to create a first Georgian sneaker brand. The brand that has a goal to become global and tell the story of Georgian freedom.
Article continues below advertisement
We write it like this: თავისუფლება. We decided to use this beautiful and unique script in our design. This alphabet is one of 14 unique alphabets in the world and is still used. We are very proud of it and that is why we decided to include this unique script in the design. Inscribed on the side is "Freedom," coming from the words for "myself" and "lord," and reminding us that we are masters of our own destiny.
B: What inspired the chosen name, 'CROSTY'?
S.M: In the early stages of designing the first prototype, we were experimenting with a crocodile texture. We combined CROCO and STYLE and came up with CROSTY. Later we dropped the Crocodile texture, however we liked the sound of the name and kept it.

Article continues below advertisement
B: When sourcing materials, how do you ensure your shoes have quality materials?
S.M: We are sourcing materials in Italy and working only with the best suppliers. We know nowhere beats Italy for leather. When you build your dreams, it makes sense to use the finest materials.
B: What is your ultimate goal for the company moving forward?
S.M: CROSTY strives to maintain the purity and continuity of the brand while expanding the business that would be able to adapt to fast-changing markets and consumer tastes. We want to become one of the best 'fashion sneakers' brand, available around the world. We believe that we can be the inspiration to struggle for freedom. Our mission is to mark Georgia on the global fashion map.