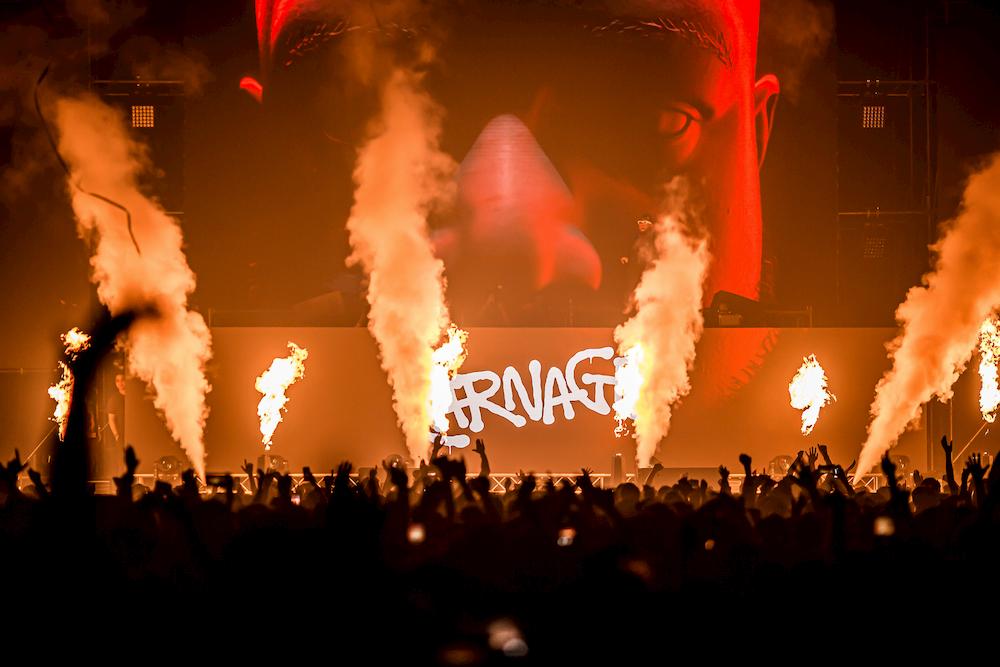 Hell in Brooklyn: The World of Carnage
Taking the Electronic Dance Music world by storm, Carnage is completely unique in his ways. Aside from thrilling performances, he does work for nonprofits.

By Jamie Rollo

Mar. 2 2020, Published 1:02 p.m. ET
It's 1:29 a.m in Brooklyn's Avant Gardner music hall as Carnage takes the stage. Hundreds of ravers, eyes dilated and sweating profusely, begin head-banging and moshing in their Halloween best to electronic beats that reverberate through the floor. Rooted in both togetherness and pandemonium, EDM culture can be hard to understand. But in the heart of it all, the energy becomes palpable and it's made clear why this genre has become the hip underground of a new millennium.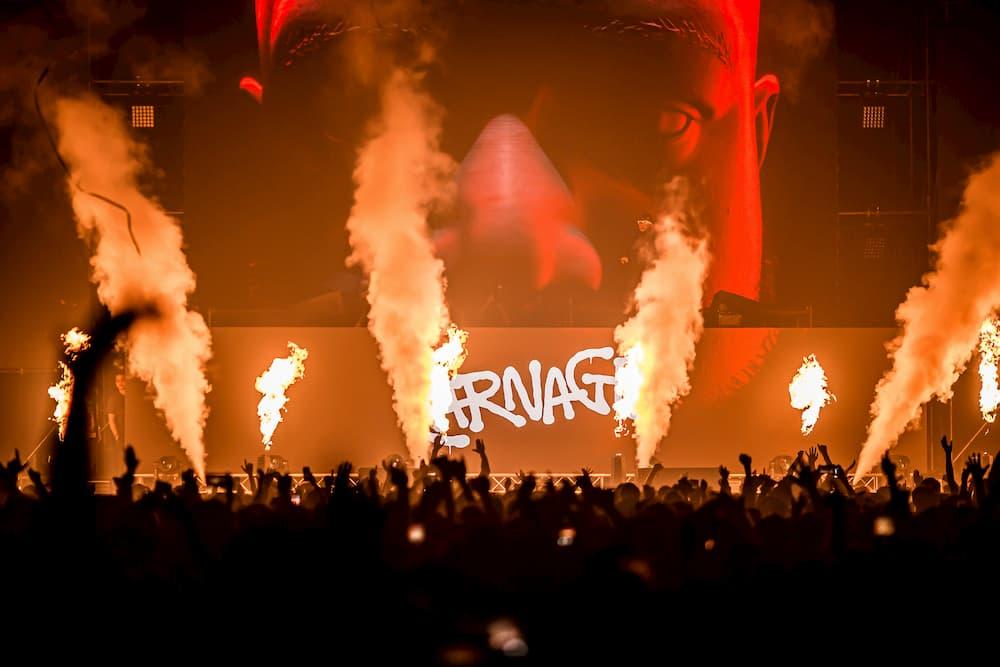 Carnage revealed in an interview prior to the show, appropriately named Hell, that he curated the lineup himself as he does with all of his RARE Events. For him, it's not about clout or name recognition, but an artist's ability to convey the craziness of the hardcore world. "RARE Events always have the best lineups, check our résumé," he boasted. "It's because I hit up the homies to come play, I don't just like pick whoever can sell tickets, nah. I pick dope people." This past September, RARE Events hosted a festival in Bangkok, Thailand. All of the 15,000 tickets sold, making their first event in Asia an astronomical success. "In the RARE crowds there's like a mix of everyone," Carnage said, "and they're just there to have a good time."
Article continues below advertisement
If Hell in Brooklyn was any indication, Carnage is the host of all hosts when it comes to EDM. However, this renowned DJ wasn't always playing electricifying sets to hardcore ravers. He is actually a producer and the mastermind behind dozens of hip-hop/hardcore EDM hits including "Bricks" featuring Migos and "WDYW" featuring Lil Uzi Vert, A$AP Ferg and Rich the Kid. He even worked with longtime friends G-Eazy and Wiz Khalifa on the track "Wait for Me," a song with over 9 million streams on Spotify.
Carnage decided to start creating hardcore EDM music when he saw an opportunity to deliver something unique to the already unconventional genre. "No one else was really playing it so I wanted to do something different. I don't wanna be a part of the simulation, you know? I don't wanna add to the saturation of all the same shit being played all the time," he said.
Article continues below advertisement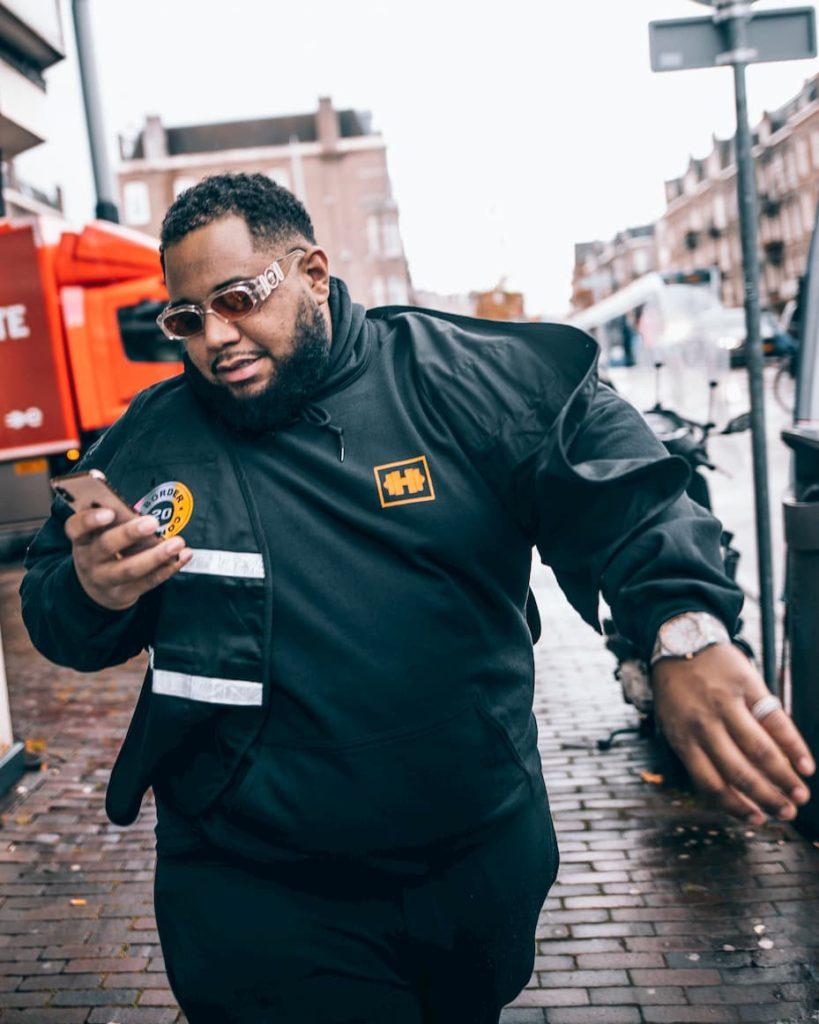 His shows can be unpredictable with a hodgepodge of fans resulting from his diverse index. "You get a lot of people from the urban space and they come to my shows for something different," Carnage explained. "But there's also a lot of people who are straight up ravers that come to my shows. It's open for anybody and everyone."
To kick off the new decade, Carnage released a brand new single, "Hella Neck," which shows off diverse abilities. The thrilling club banger has more of a prominent hip-hop influence with Tyga, Takeoff, and Shoreline Mafia featured on the track. "I wanted to kick off the year with a certified banger for my hip-hop fans," the DJ said in a statement. "Tyga is making hit after hit right now, Shoreline Mafia's sound was perfect for this beat and Takeoff brings the song to another level." Tyga added, "I have been boys with Carnage for a while now and always have loved his beats. We have been wanting to work together on something so when he showed me the track I knew this was the one."
Article continues below advertisement
Carnage is completely in his own lane. Aside from being a proud "big and sexy" fashion ambassador, he always brings a refreshing level of uniqueness to his music. He was of the first hardcore DJ's to incorporate more mainstream music into his sets. At Hell on Halloween, he played original remixes to a variety of songs spanning genres, including an astonishing, bass-heavy rendition of Queen's "Bohemian Rhapsody." He added, "I was kind of in my own space. Now, it's very diverse but people like me and a couple of other fools had to break down the door to being able to just be as crazy as you want and having no one really judge you for it."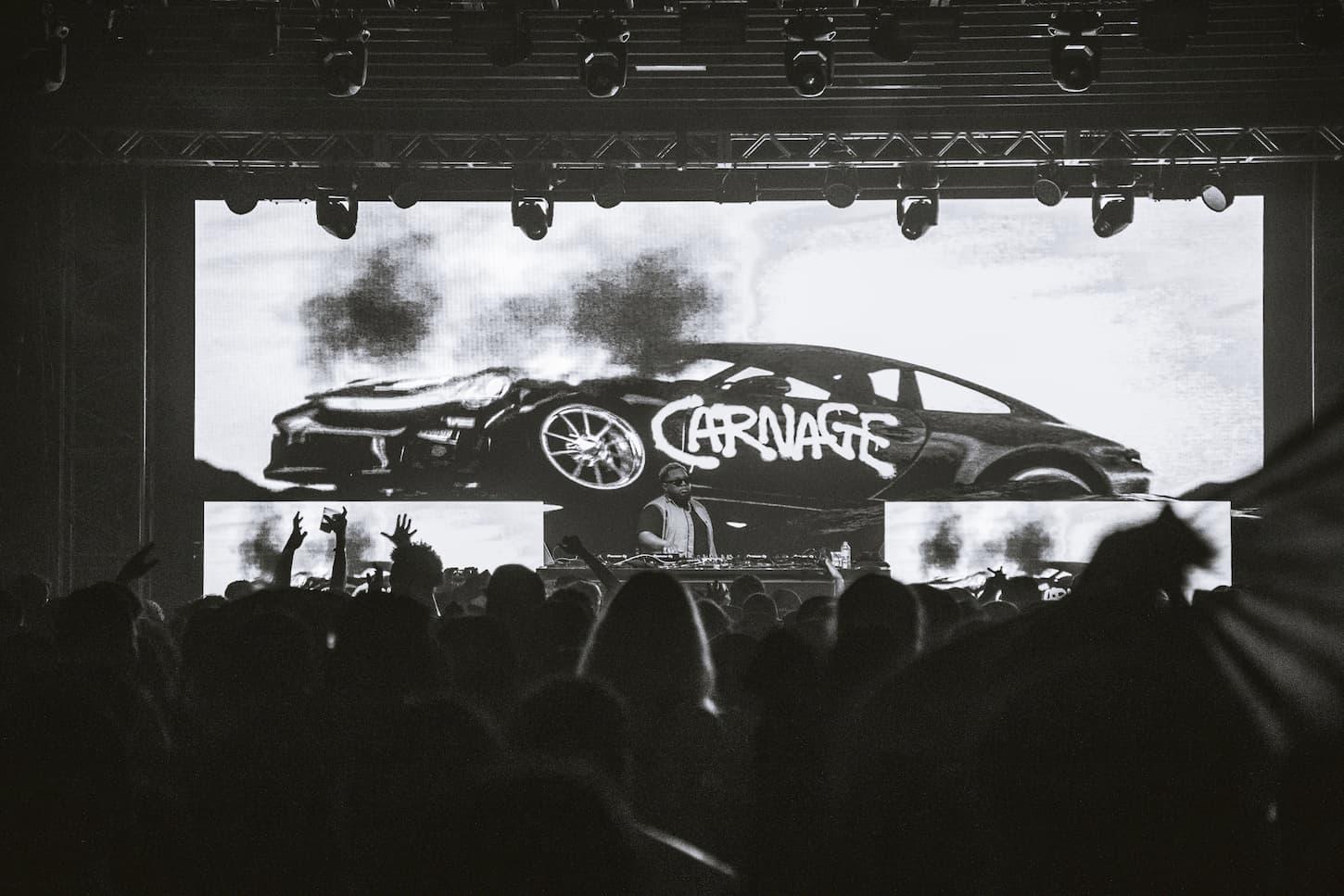 Article continues below advertisement
With mass success in hip-hop and EDM, Carnage always makes sure to give back. "I try to do as much as possible to help out the communities where I was raised from," he explained. "I lived in Guatemala for like nine years, my blood is Nicaraguan, so those two countries hold a big part of my heart." In Nicaragua, he has helped to open two schools and an orphanage.
Carnage does a lot of work with the Refugee and Immigration Center for Education and Legal Services (RAICES), an organization that provides legal aid and assistance to families separated at the border. This past April, he released a song called "Letting People Go" in partnership with the nonprofit. The emotional music video, which amassed over three million views on YouTube, outlines his family's journey from Nicaragua through Guatemala to the United States. A portion of the proceeds from the single were donated to the organization. The song holds such meaning to him that performing it live on Halloween brought him to tears. He was met with a roar of encouragement and adoration.