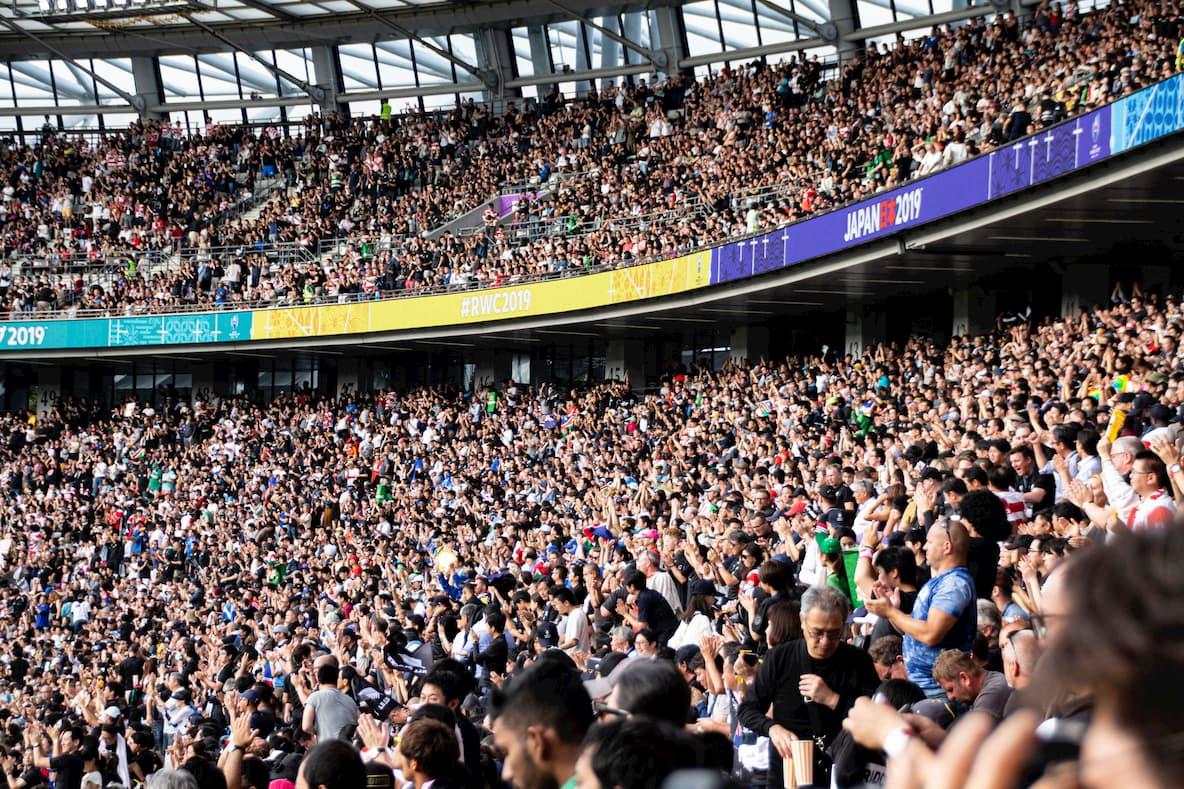 Is Six Nations Triumph A Step Too Far For England This Year?
After losing to France on the opening week of the tournament, it would have been easy for England's players to allow their heads to drop.

By Bleu Magazine

Mar. 10 2020, Published 4:13 p.m. ET
After losing to France on the opening week of the tournament, it would have been easy for England's players to allow their heads to drop. After all, the Rugby World Cup campaign, in which England finished as runners up to South Africa, proved that they were one of the best sides in the world, so you could understand how they may have subconsciously taken their foot off the gas.
A hard-fought win against Scotland in a rain-soaked Murrayfield mud bath saw England rediscover the strength of character that fuelled their World Cup run, and the home victory over Ireland two weeks later represented Eddie Jones' side finding their most explosive attacking form once again. Yes, Ireland made mistakes, but they were mistakes caused by the relentless pressure England applied to their opponents. The final 24-12 scoreline was flattering for the Irish, as Owen Farrell and co. exorcised the demons of Ireland's Grand Slam clinching victory at Twickenham two years ago.
Is this an England side playing at their brilliant best? Probably not, but Six Nations campaigns often hinge on the less tangible factors which define rugby union – those of iron will and determination. Those qualities, so lacking in the Paris defeat, have abounded in the two games since, and have set Jones' side on a potential, if slightly unlikely, path towards the Championship title.
England currently sits second in the Six Nations table, four points behind France who have won all three of their matches so far and are firm favorites in rugby union betting. It will take performances on par with those of the World Cup if England is to win the Championship, along with France slipping up in their remaining matches against Scotland and Ireland.
Article continues below advertisement
The question is whether England has left themselves too much to do with only two games still to come. Their remaining fixtures seem favorable on paper – against an underperforming Wales side at Twickenham before closing their Six Nations campaign against whipping boys Italy in Rome. To win the Championship will require repetition of the performance given against the Irish, of hard-hitting defense and swift, high-pressure attack. Captain Farrell will need to be at the top of his game to inspire the back row to deliver those kinds of displays in both remaining matches. They'll need all the bonus points they can get and will require Ireland to do them a favor in Paris.
There is a sense that momentum is gathering for France, and that this young side is building ahead of steam in terms of winning the team's first Grand Slam since 2010. But it remains to be seen whether inexperience will yet play a part when it comes to the crunch at the business end of the tournament. France's youthfulness and impetuosity have almost been their greatest strengths in the competition so far, but it could yet prove to be their undoing if the going gets tough.
England has the experience and knowhow of performing at a high level in major international tournaments, and Jones will no doubt relish the challenge set before him. But it may prove that, ultimately, England are left to rue the shortcomings of their performance in the opening match against in Paris.