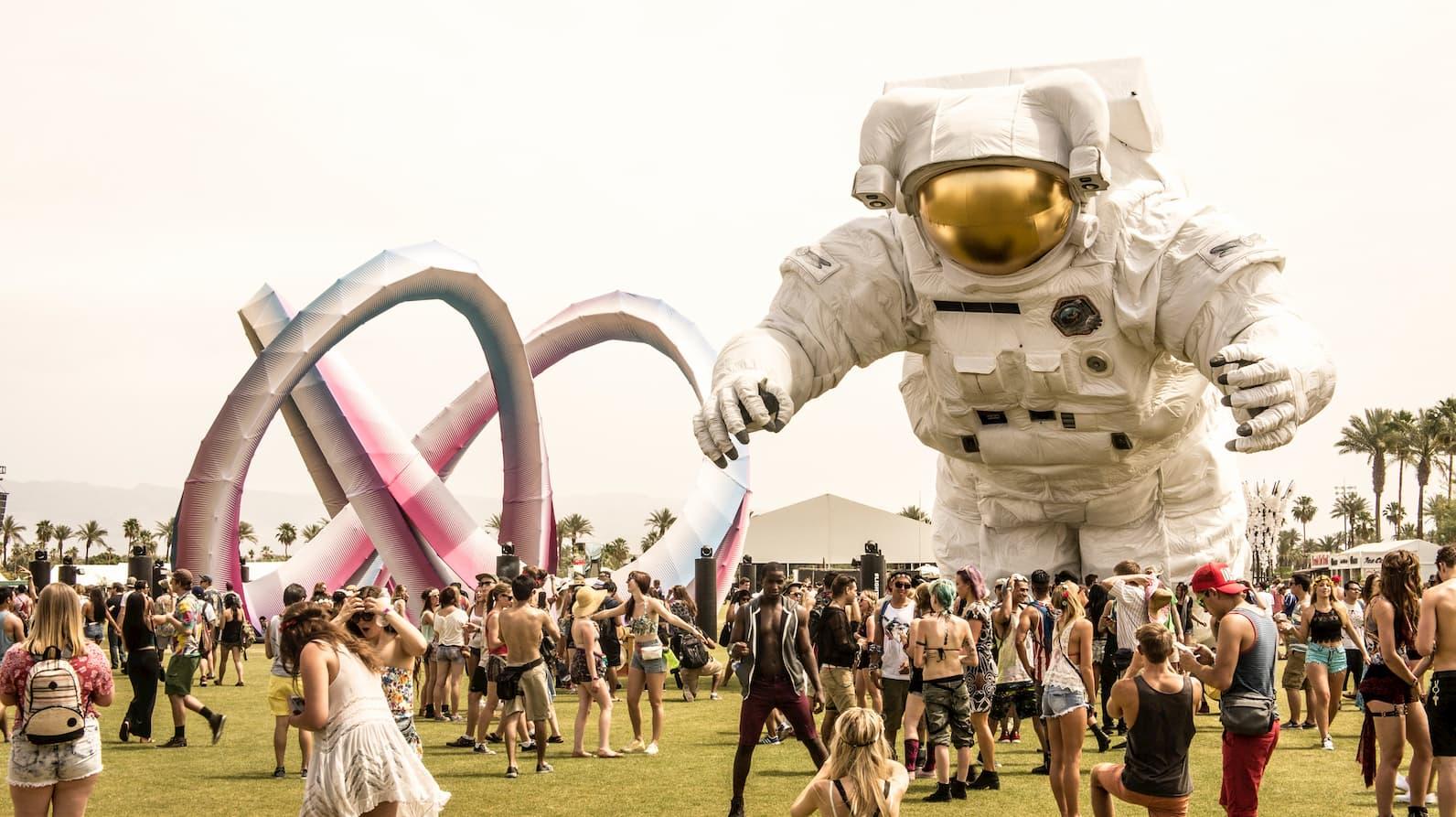 The Fate of Festival Season amid Coronavirus Cancellations
With numerous U.S festival season shows being abruptly canceled or rescheduled foreshadows a soon-to-be domino effect of festival cancellations.

By Jamie Rollo

Mar. 11 2020, Published 12:21 p.m. ET
With festival season being right around the corner, many goers are awaiting the fate of their beloved weekend trips given the recent, worldwide cancellation of public events due to the spread of the novel coronavirus (COVID-19). South by SouthWest, Ultra Music Festival and Coachellabeing abruptly canceled or rescheduled foreshadows a soon-to-be domino effect of festival cancellations.
Cancellations Thus Far
Globally, health officials have been urging for public events, including concerts and sporting events, to be cancelled until the virus is under more control. In Wuhan, China, the epicenter of the outbreak, public events and gatherings have already been canceled. South Korea and Japan have been following suit with numerous live shows being canceled. Even the K-pop sensation BTS has called off four of their Seoul tour dates because of the outbreak. Other artists, including Green Day and Avril Lavigne, have also cancelled their tour dates across Asia.
The now possible cancellation of the 2020 Summer Olympics in Tokyo is looming a dark cloud over Japan's economy. While it hasn't officially been called off, many organizing officials are suggesting to postpone the global event according to USA Today. Given the recent cancellations and potential push-backs, it would be unlikely for the sporting spectacle to remain on schedule.
Article continues below advertisement
SXSW Cancellation Fallout 
Perhaps the most publicized cancellation yet, the South by SouthWest Festival in Austin, Texas has been completely called off. Once major sponsors, such as TikTok, began to pull out far too many followed suit. The organizers for SXSW decided it may be best to pull the plug on the entire thing. But this cancellation effects more than those excited to attend. The city of Austin and its economy is very reliant on this annual festival and cancelling this year may lead to the possible end of it all.
Fortune reported that because SXSW was not insured for a disease-related cancellation, they've been hit pretty hard. They ended up having to lay off about 50 employees who were deemed to not immediately be involved in "pressing matters." According to Fortune, a senior official said it was "the only way to stop the bleeding." Because of this financial crisis, SXSW officials have said they may also have to cancel the 2021 festival if they can't bounce back.
There is also an entire "shadow economy" that will be negatively affected by this. Caterers, ride-share drivers, pedicabbers, bartenders, servers, tech crews, and security teams rely on the festival for the bulk of their annual income.
Article continues below advertisement
There is a sliver of hope for the city and its small businesses, however. Since it's pretty common for smaller bands to do shows outside of the SXSW banner, many are still planning on performing and the city has no plans to prevent them from doing so. There have also been rumors that some SXSW artists may host non-affiliated shows during the planned dates, March 13 to 20, as well.
Further Cancellations and the Fate of Festival Season
One of the largest EDM Festivals, Ultra Music Festival, has also been cancelled for this year. The approximately 170,000 ticket holders have been offered a credit for the 2021 or 2022 festivals. Coachella was the next major festival to announce a postponement. What was supposed to take place in Indio, California the weekends of April 10 and April 17, has now been rescheduled for the weekends of October 9 and October 16.
Though the Coachella Valley Music and Arts Festival has been heralded as the weekend that kicks off festival season, organizers agreed they couldn't be too safe. The festival typically has a daily attendance of well over 100,000 people. Riverside County, the location of the festival, has four confirmed cases of COVID-19 with one patient being exposed locally.
Article continues below advertisement
Other festivals coming up later this spring may also soon be postponed or canceled all together as the coronavirus continues to spread. For one, the New Orleans Jazz Fest slated for an April 24 start date may be affected as well as Las Vegas's famous Electric Daisy Carnival and Boston Calling, which is hosted at the Harvard Athletic Complex. Recently, Harvard University announced it is prohibiting students from returning to campus after their spring break, so the likelihood of Boston Calling being rescheduled or called off it sadly high.
New York's most anticipated concert event of the summer, Governors Ball is likely going to be rescheduled as well. Thus far, New York City and the surrounding Tri-StateArea have the highest number of confirmed cases in the U.S. The festival itself takes place on Randall's Island, a mere 15 miles away from New Rochelle, which has been quarantined for the past week.
Numerous artists have been cancelling their tour dates amid the outbreak. With containment seemingly nowhere in sight, it's likely to see more festival and event cancellations in the coming days.