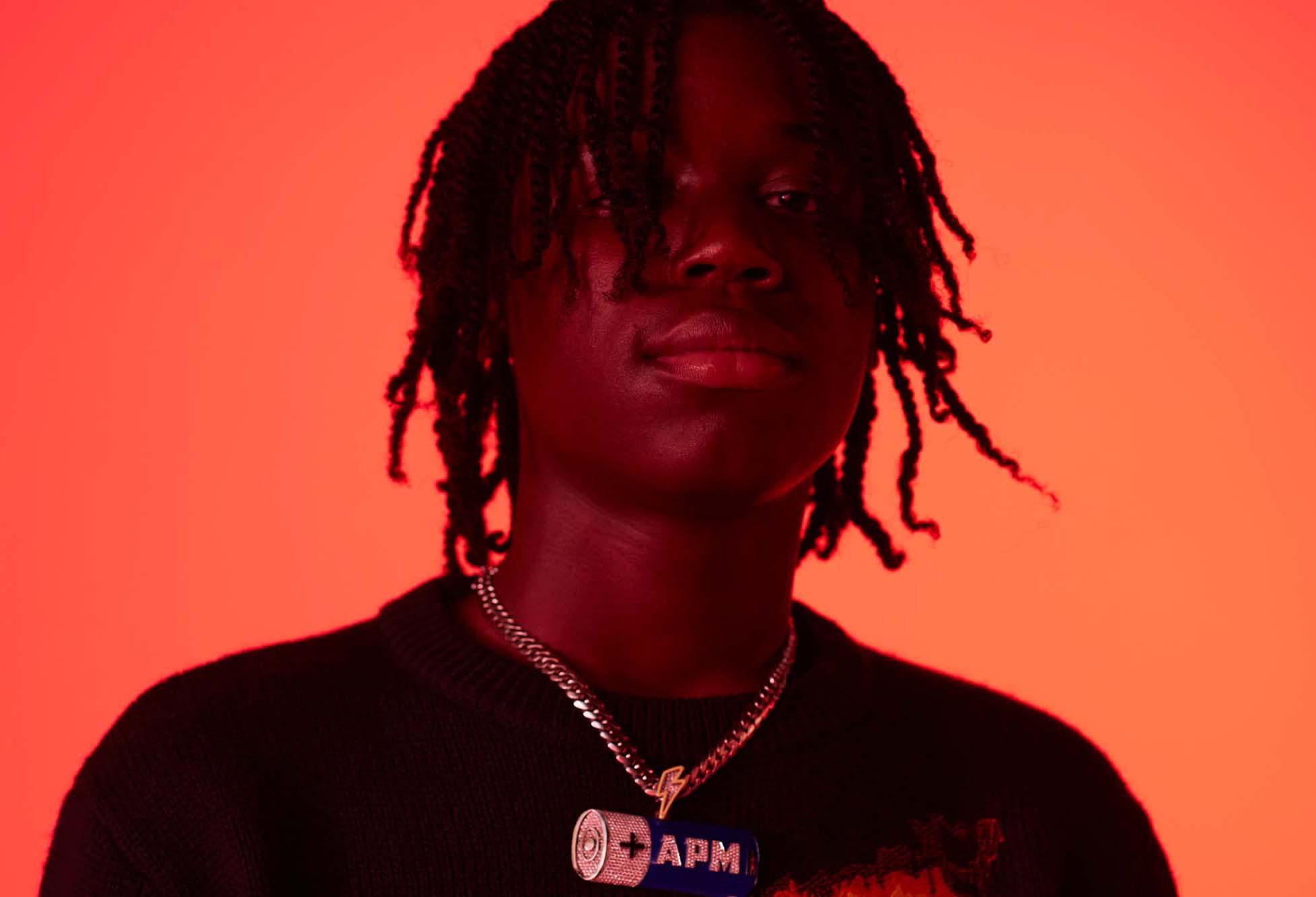 Melvoni, Praised by Critics, is New York's Next Big Thing
At just 16 years old, New York-bred rapper Melvoni is already making waves in the world of hip-hop.His first EP, 'Who TF is Melvoni?,' dropped last Friday.

By Jamie Rollo

Mar. 26 2020, Published 12:31 p.m. ET
At just 16 years old, New York-bred rapper Melvoni is already making waves in the world of hip-hop. His first EP, Who TF is Melvoni?, dropped last Friday and the streaming stats truly speak for themselves. After only a year and a half of making music, his raw talent and identifiable lyrics has been praised among younger audiences.
Melvoni grew up living between Jamaica and the U.S, and he began to start his music career after ditching his part time job. The budding rapper was praised by critics as the next big thing in rap music even before he inked a deal with Epic Records. With his new EP out, we can expect his name to be everywhere in the near future.
Article continues below advertisement
"I tried to catch every crowd," Melvoni said of this 2020 EP. The five-track project features an array of differentiating sounds that still remain cohesive and akin of the new NYC sound. The second track, "No Man's Land" is the young rapper's biggest hit yet. Originally released in 2019, the song has over 2 million streams on Spotify with its corresponding video gaining over 3 million views on YouTube, which is typically unheard of for newer artists. "I would hope the shit grows," Melvoni said of the track's success. "I was very appreciative."
Who TF is Melvoni? also includes his second most successful track, "Big Rocks," which has over a million streams and over 800k views on its music video. The track describes his current rise to fame and seamlessly meshes in stylistically with the rest of the project.
Prior to his 2020 EP, Melvoni had been dropping singles throughout 2018 and 2019 on both Spotify and YouTube, where he saw considerable success. His earliest viral moment was when he dropped the video for "Memories" on YouTube in March of 2019, which ended up garnering over 900,000 views. At its release, Pitchfork noted, "it's only a matter of time until 'Memories' is playing from every bluetooth speaker as New York City high schools dismiss."
Article continues below advertisement
On the road to reaching his goal of being "bigger than Biggie,"Melvoni is getting ready to drop a new EP and more singles. He hopes to one day gain a bigger following outside of New York, and that one day could be in the very near future.
Melvoni's EP Who TF is Melvoni is streaming now, and you can check out his viral music video for "No Man's Land" below: