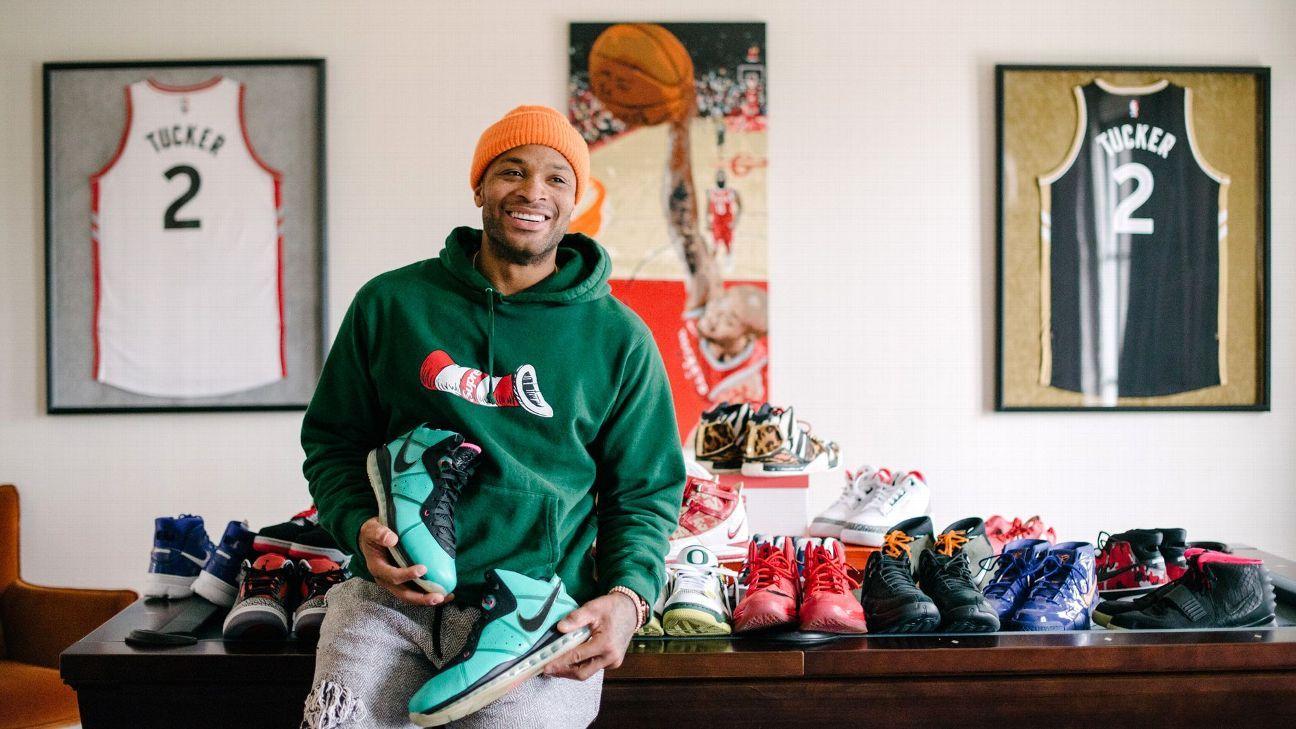 P.J. Tucker Cross Over into the Sneaker World
The Houston Rockets' P.J. Tucker has announced that he will be opening his very own sneaker store in Houston this coming fall.

By Tommy Rodriguez

Mar. 26 2020, Published 10:18 a.m. ET
The Houston Rockets' P.J Tucker has announced that he will be opening his very own sneaker store in Houston this fall.
The 34-year-old forward announced via Instagram Live with Nice Kicks that they plan to do the grand opening this October. "We're looking to do the grand opening in October," said Tucker on the live. "We've got a lot of dope collabs coming. We're going to have some fun with it, and I'm excited about that."
P.J Tucker has long been recognized for his sneaker game on and off the court, and has always expressed his love for sneakers. "No matter where I'm at or what I'm doing my shoes have always been a reflection of my personality and how I feel," P.J Tucker told Nice Kicks in 2018. "They've always been part of me and part of my life." Nice Kicks crowned him the 2018 and 2019 Kicks on Court Champ, and there is no denying his sneaker collection is possibly the most impressive in all of the NBA. He has been known to spend HUNDREDS of thousands of dollars every NBA season on his shoe game.
The exact location of the store has yet to be announced, but the boutique will be called The Better Generation. "The shoe culture in Houston is cool," the sneaker king said on Instagram. "There's a lot of sneakerheads and a lot of people that love shoes here — a lot more than I thought… I just think there should be more activity."
Basketball is synonymous with sneakers, and P.J isn't the first player to open his own store. Barring any setbacks from the ongoing pandemic, the store will likely become a staple of Houston's sneaker world this fall.