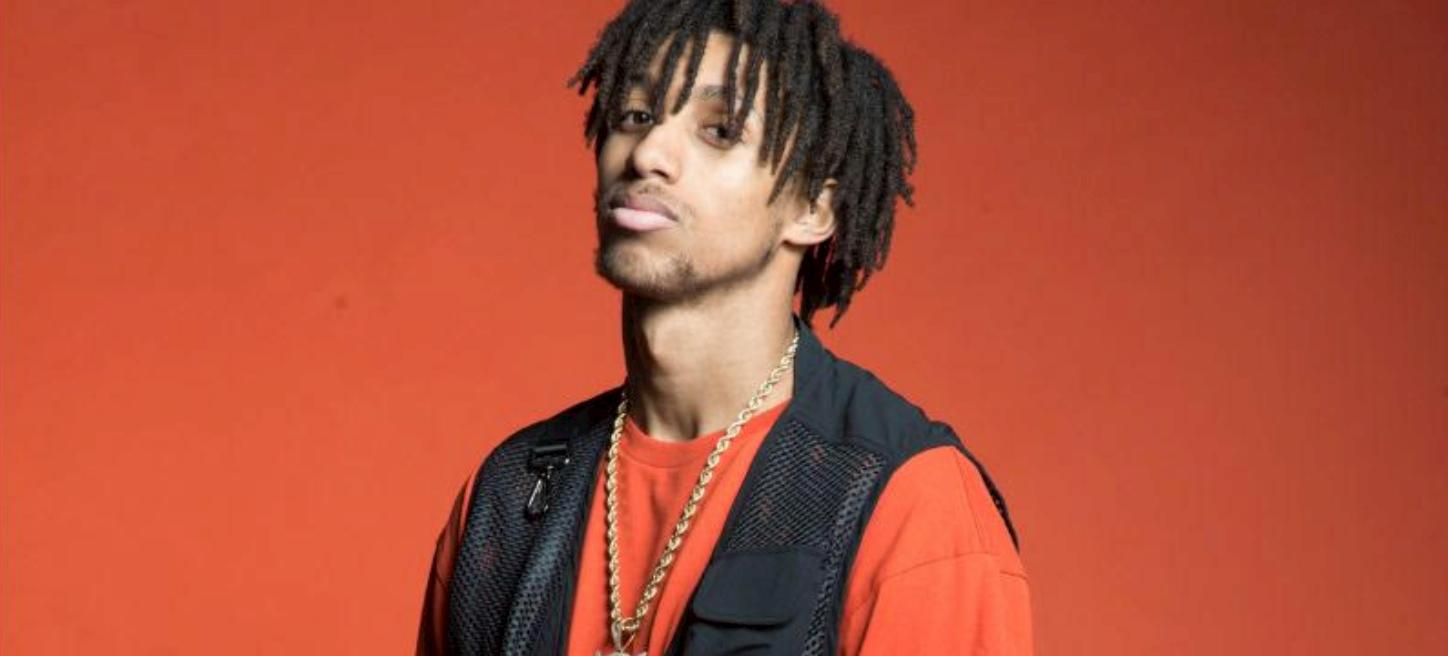 Toronto Native Kofi Talks New EP, Career, and More
Kofi, a 22-year-old emerging artist from Scarborough, Toronto, is one of the newest additions to the Red Bull Records roster.

By Jamie Rollo

Apr. 6 2020, Published 11:54 a.m. ET
Kofi, a 22-year-old emerging artist from Scarborough, Toronto, is one of the newest additions to the Red Bull Records roster. His latest, upbeat track "F.A.Y" is the first single off his label debut EP The Story of My Life, which is set to drop later this year. With praise from fellow Toronto artists including Drake, 2020 is looking to be a calendar year for him.
As a classically trained musician and multi-faceted artist, Kofi plays a large role in ensuring all of his projects measure up to his standards and creative vision. His forthcoming EP, The Story of My Life, will flawlessly display this while encompassing his many musical inspirations. "Everything sounds super different from mainstream… There's some dancehall and there's some hip hop, and there's some R&B – sometimes I'm singing, sometimes I'm rapping, which is kind of my go-to," Kofi explained. "Three songs I produced, three songs I didn't produce. Even when I don't produce, usually I move the beat around a lot or add my own flavor to it."
Prior to signing with Red Bull Records, the young artist was releasing music under his own label, Jvngle Music Group, all while playing D1 volleyball at UCLA. His two singles, "Came Up" and "Wake Up," both blew up exceeding Kofi's preconceived expectations with each song racking up over 1 million streams on Spotify. "Those songs are actually crazy," he said. "Each song might've taken like three hours. I didn't think that those would be the ones to blow up." And though he is currently under a major label, Kofi still plans to keep Jvngle Music up-and-running with the goal of highlighting his fellow Toronto artists. "There's a bunch of people out here that can't get their stuff heard and they're amazing," he added. "That's kind of what Jvngle Music is and will be."
Article continues below advertisement
While being a student athlete is very time consuming, Kofi always made sure to make time for music. "I have a pretty easy major," he laughed. "I'm a poli-sci major, which really isn't all that time consuming. So all that time that most people are spending on school, I'm spending in the studio." Unfortunately, Kofi's senior season was abruptly canceled due to the COVID19 outbreak. However, he sees this as an opportunity to devote more of his time to his music.
Kofi has garnered the attention of several bigwigs in music including Drake and OVO Sound, Walshy Fire, Kardinal Offishall and Preme. "It shows that I'm kind of doing the right thing," he said of the industry praise. "As a young artist, what I realized is that everyone is looking for handouts… My career is gonna be based on the work that I put in – no handouts. That's when they really started connecting with me and showing me love."