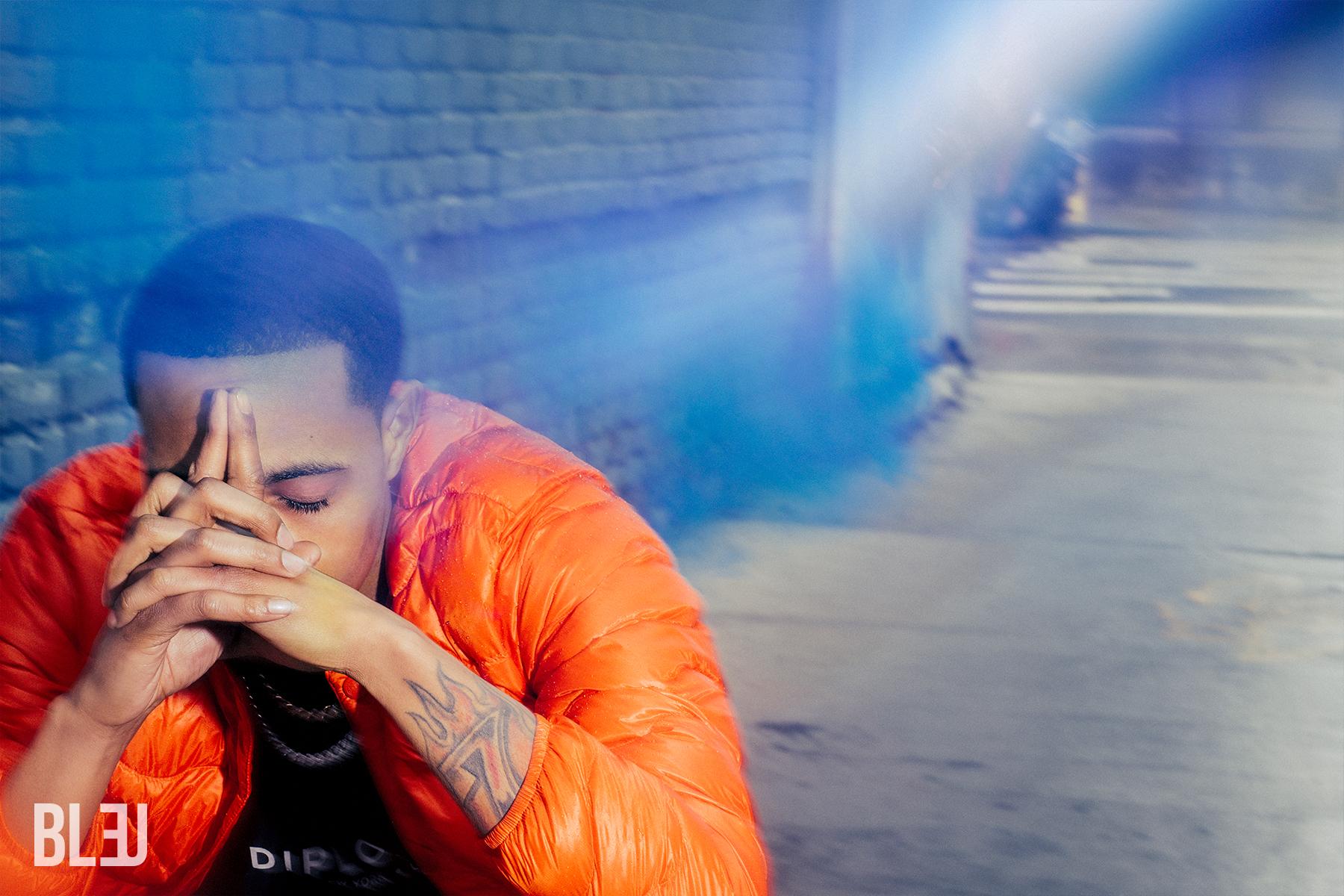 G HERBO: Vulnerability, By Any Means Necessary
Rapper G Herbo stars on Bleu Magazine's Issue #66 cover. His latest album, 'PTSD' details his experience dealing with mental health.

By Keyaira Kelly

Apr. 23 2020, Published 2:14 p.m. ET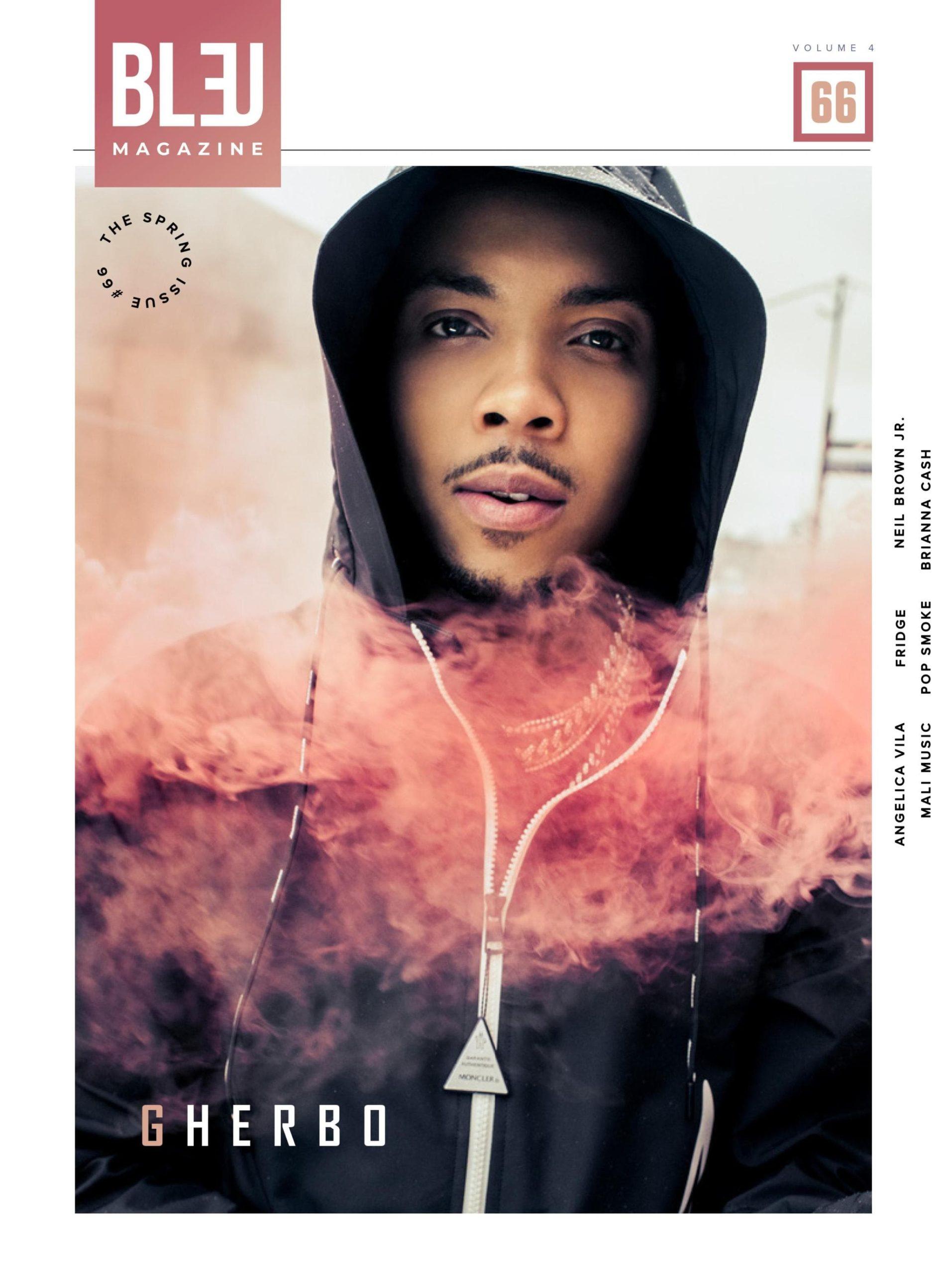 How does a young man learn the language of vulnerability in the context of street code where any visible trace of weakness could mean life or death? For nee Herbert Randall Wright III, better known by his stage name G Herbo, his survival off the block and in the music business relied on his ability to lean into the parts of himself that were unarmed and wounded to heal his mind and free others in the process. A product of "Over East" Chicago, Herbo was clinically diagnosed with post-traumatic stress disorder as an adult. His third studio album, PTSD, narrates the war he wages against his inner demons and the pain he bears to brighten their shadows. Awareness of his mental health battles set the stage for the person he has evolved into as both an artist and as a man.
"A lot of us don't know that we suffer from post-traumatic stress disorder because of the sh*t that we endure on a day-to-day basis," he says.
Article continues below advertisement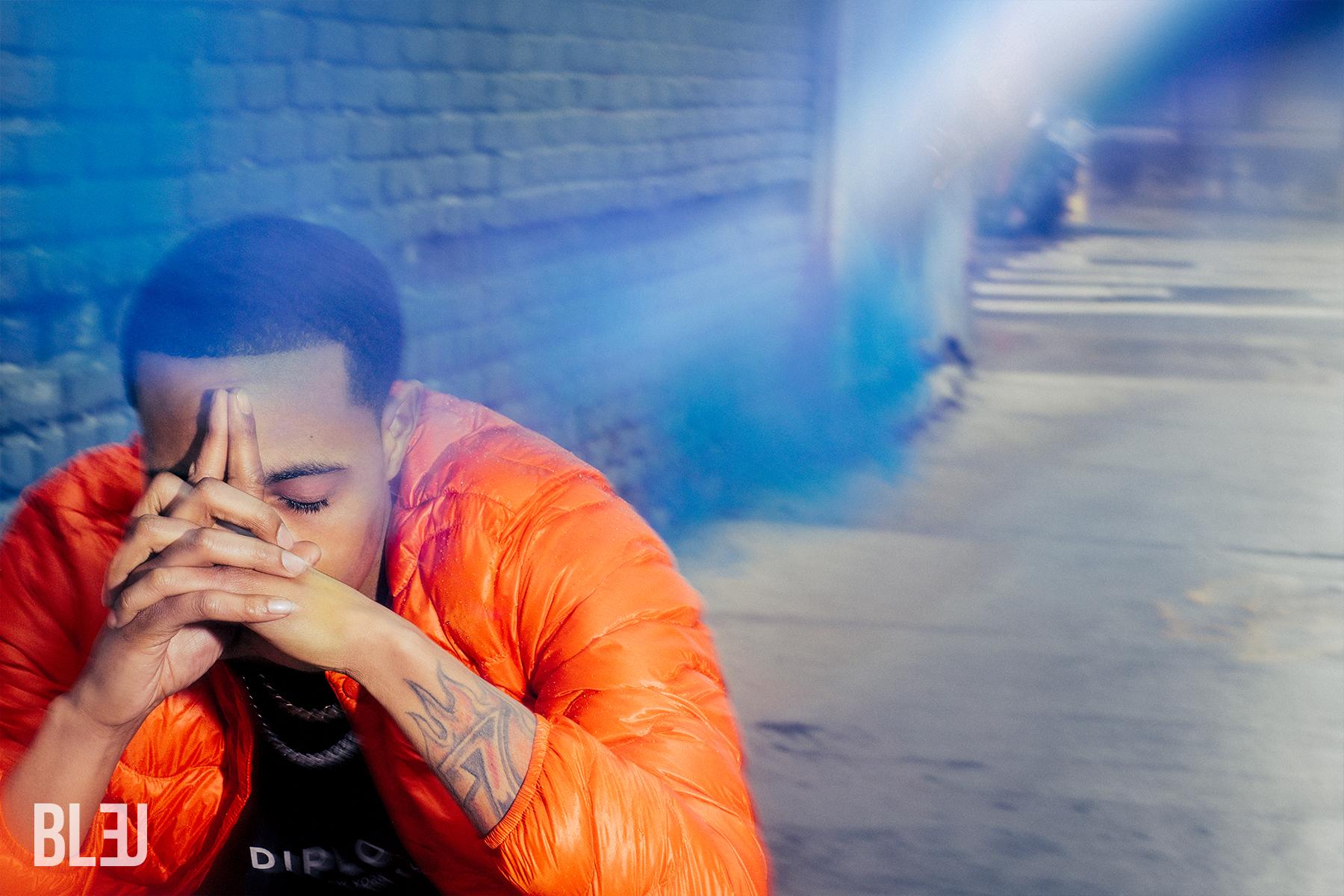 G Herbo has faced death thousands of times, recalling a time bullet holes went through his hat. Herbo began to finally process and cope with his violent upbringing after his criminal defense attorney referred him to therapy.
"I think me doing that, me taking that step and that leap of faith, was pretty much all a lot of people who look up to me – or Black men period – all they needed to see. Whether they go get professional therapists or just open up to their brothers, sisters, girlfriends, we don't do that," he explains.
Article continues below advertisement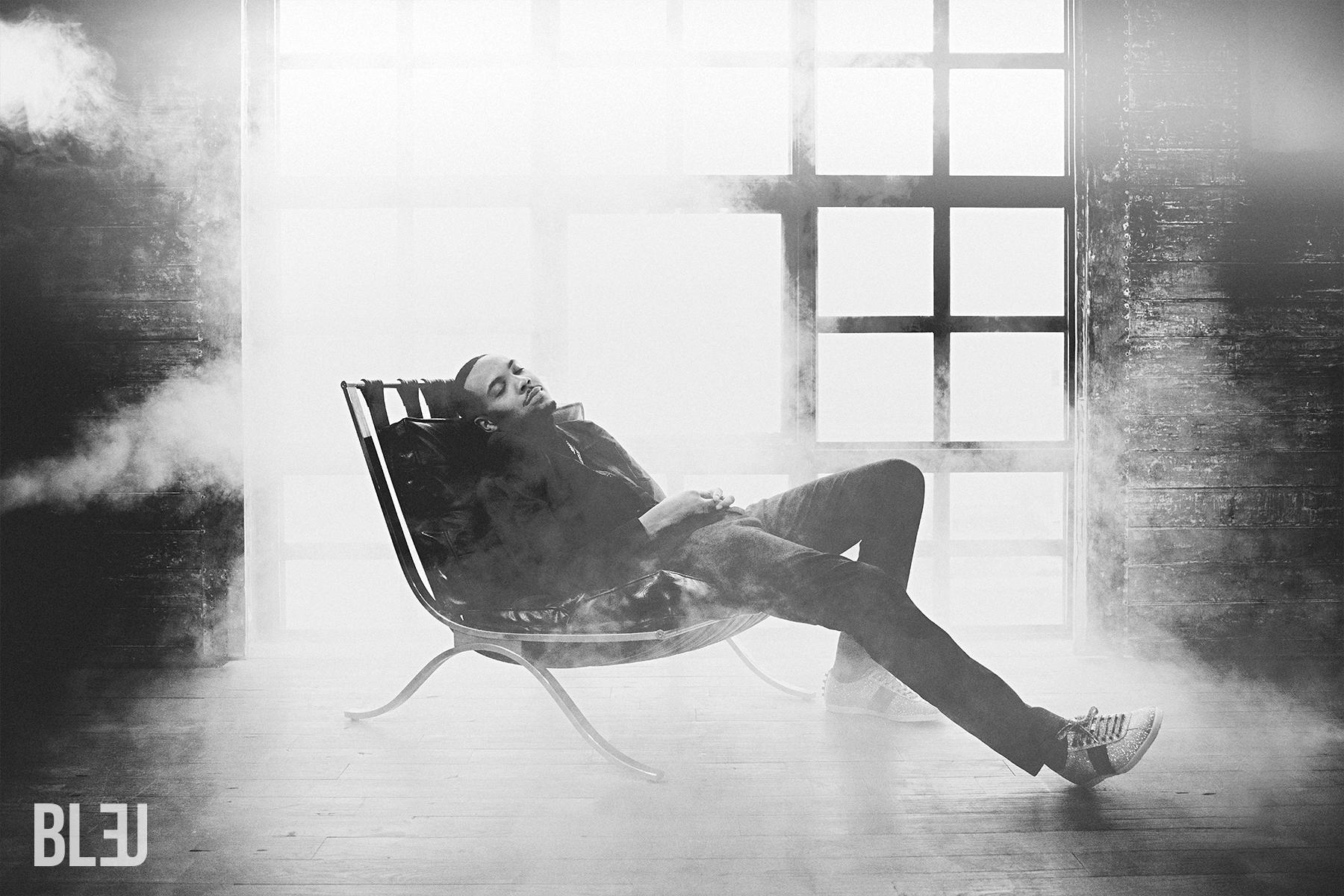 Herbo's fans have come to expect the 24-year-old's brazen openness in his songs. From his popular mixtapes, Welcome To Fazoland,Pistol P Project, and Ballin Like I'm Kobe, to his debut albums, Humble Beast, and Swervo, devotees plug into his music to go on their introspective journey via Herbo's transparent storytelling. He attacks tracks with the appetite and honesty of a man who wants more for himself and the community that fostered his talent. As a lyricist on a mission to conquer the rap world and beyond, Herbo lives with the knowledge that self-mastery is the foundation of his success.
Article continues below advertisement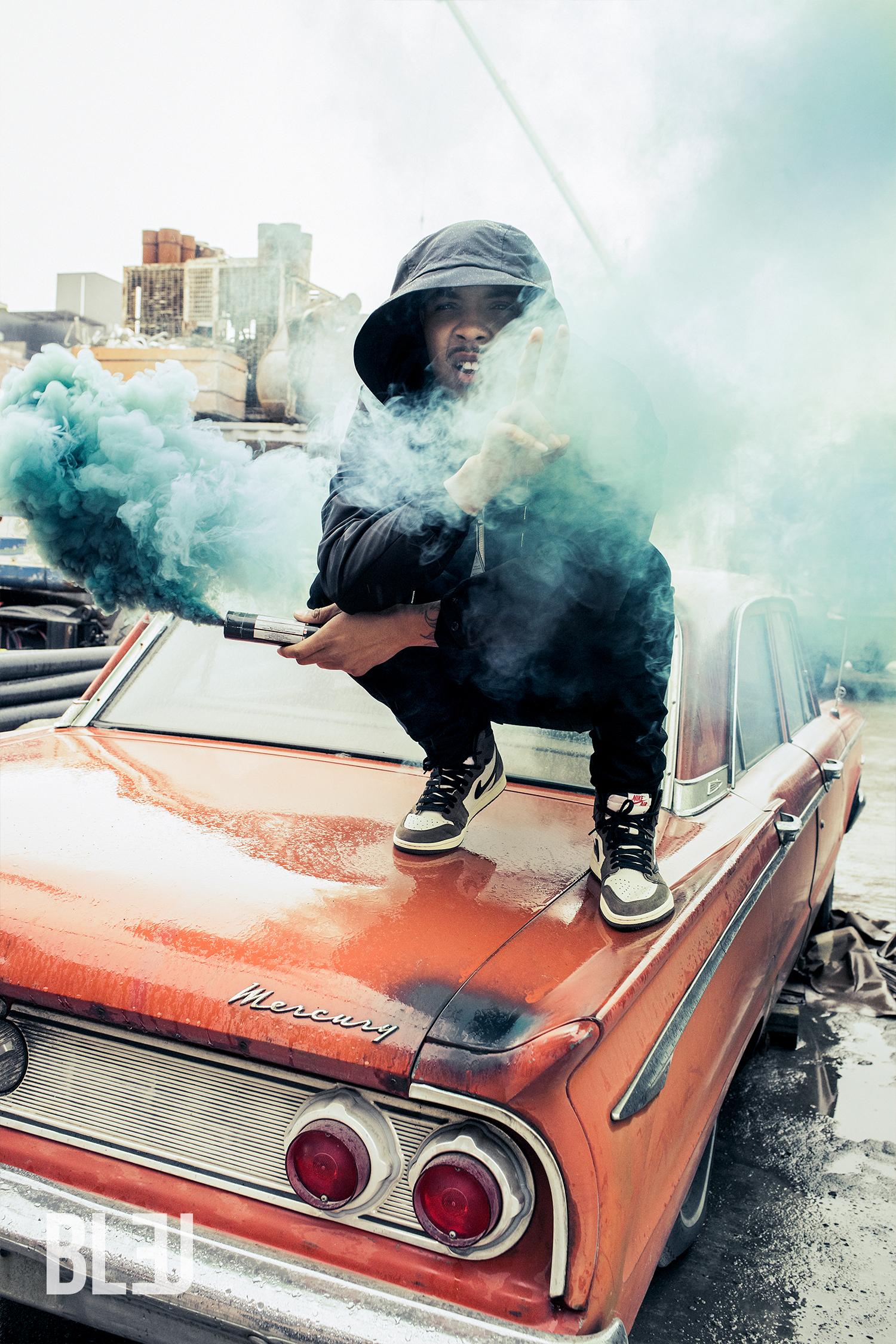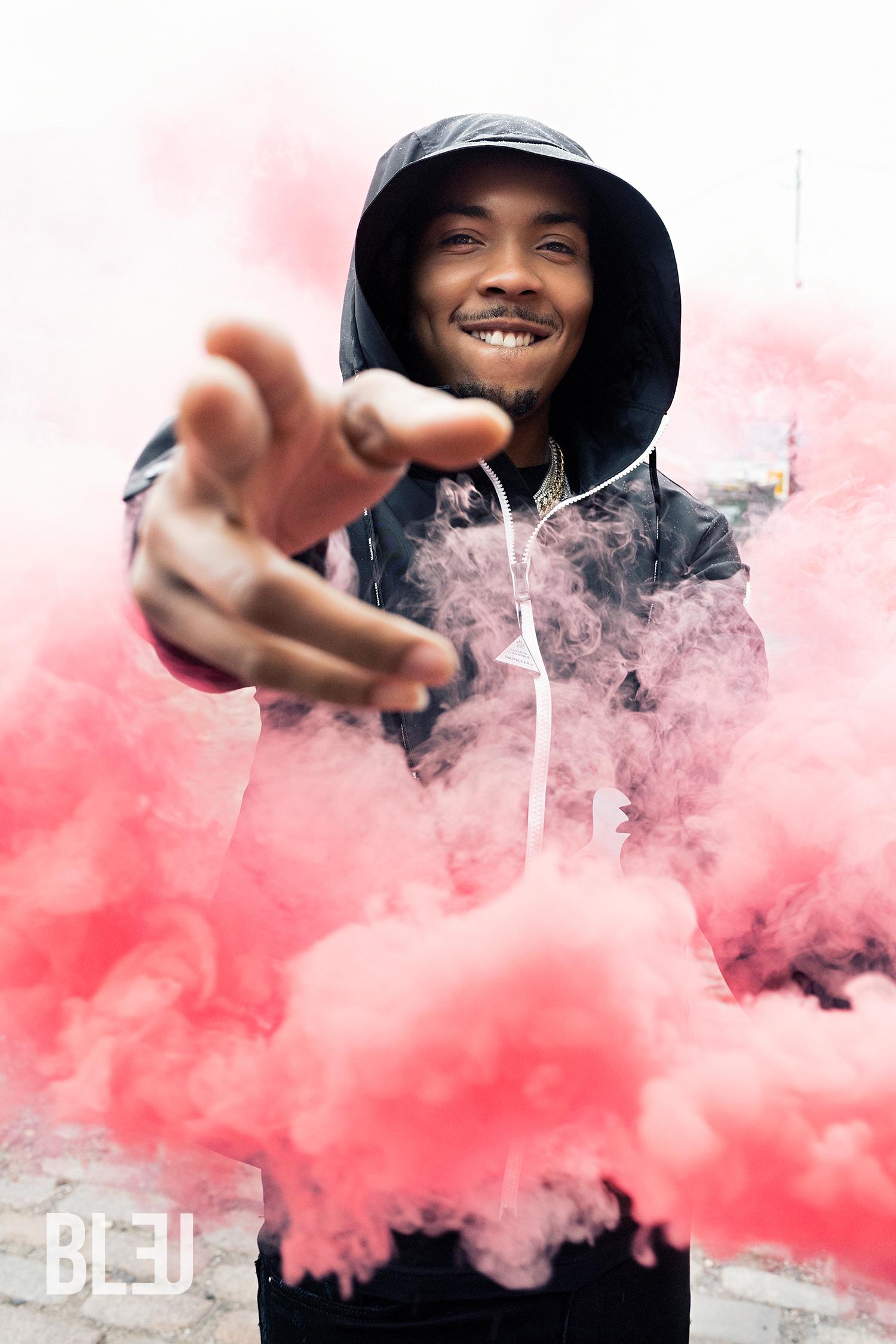 Article continues below advertisement
"One of the toughest things I ever did was to leave the streets, and I had to separate myself from a lot of negativity and a lot of the stereotypes that people put on me since I was a kid. I was 16, 17-years-old and people looked at me as an adult where I didn't really have time to make mistakes. I didn't have room for errors. I still made the sacrifice to say 'Nah, I'ma move this way regardless of how anybody thinks or feels about it,'" says the Midwest native.
-
The more Herbo defined his sense of confidence and identity, the more he began to trust others to assist and accompany him on his life path. He speaks of his girlfriend, Taina Williams, as the panacea to the anxiety he carries as a former street hustler.
"I never thought that one person would bring me peace where you don't think about certain things," says Herbo.
Article continues below advertisement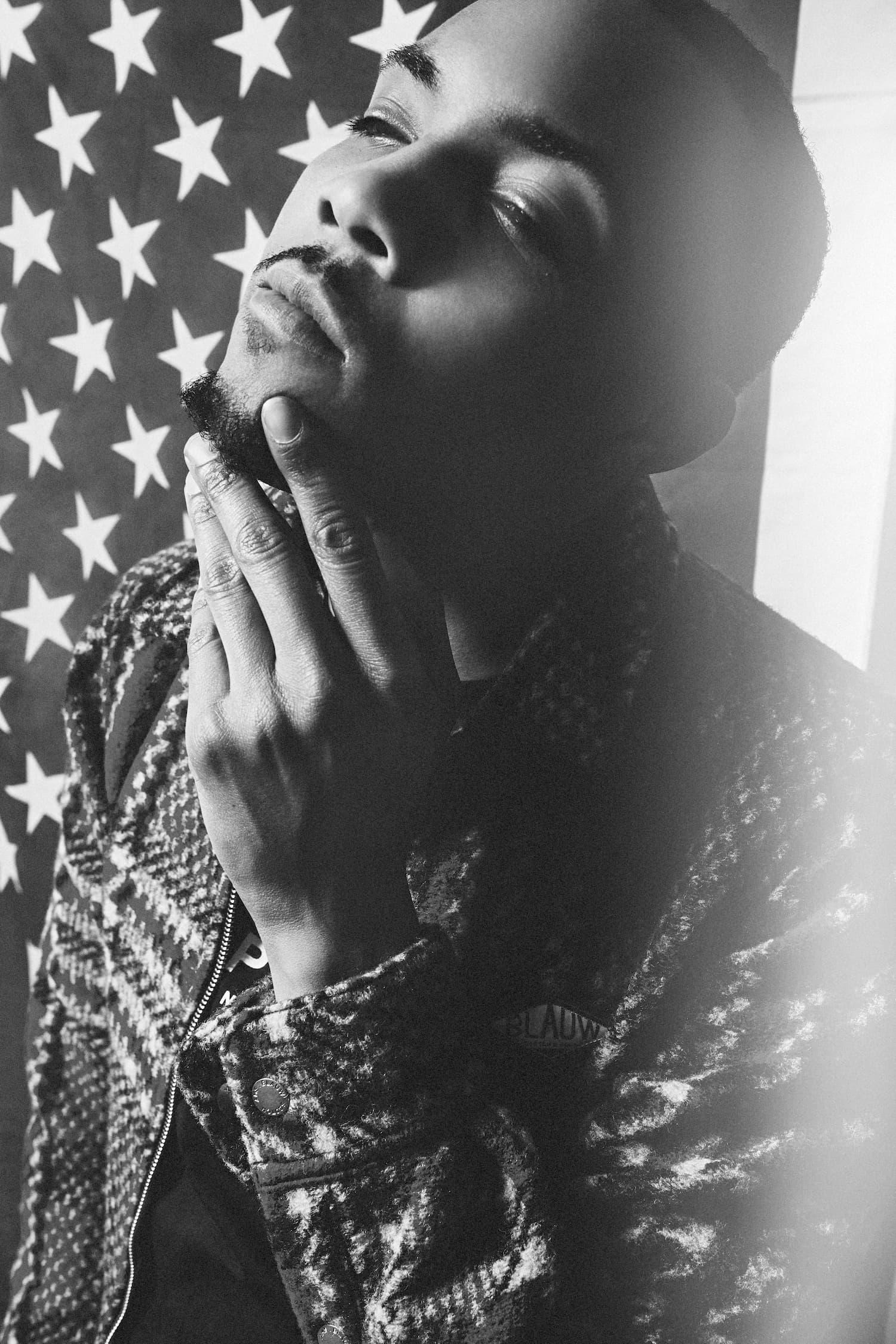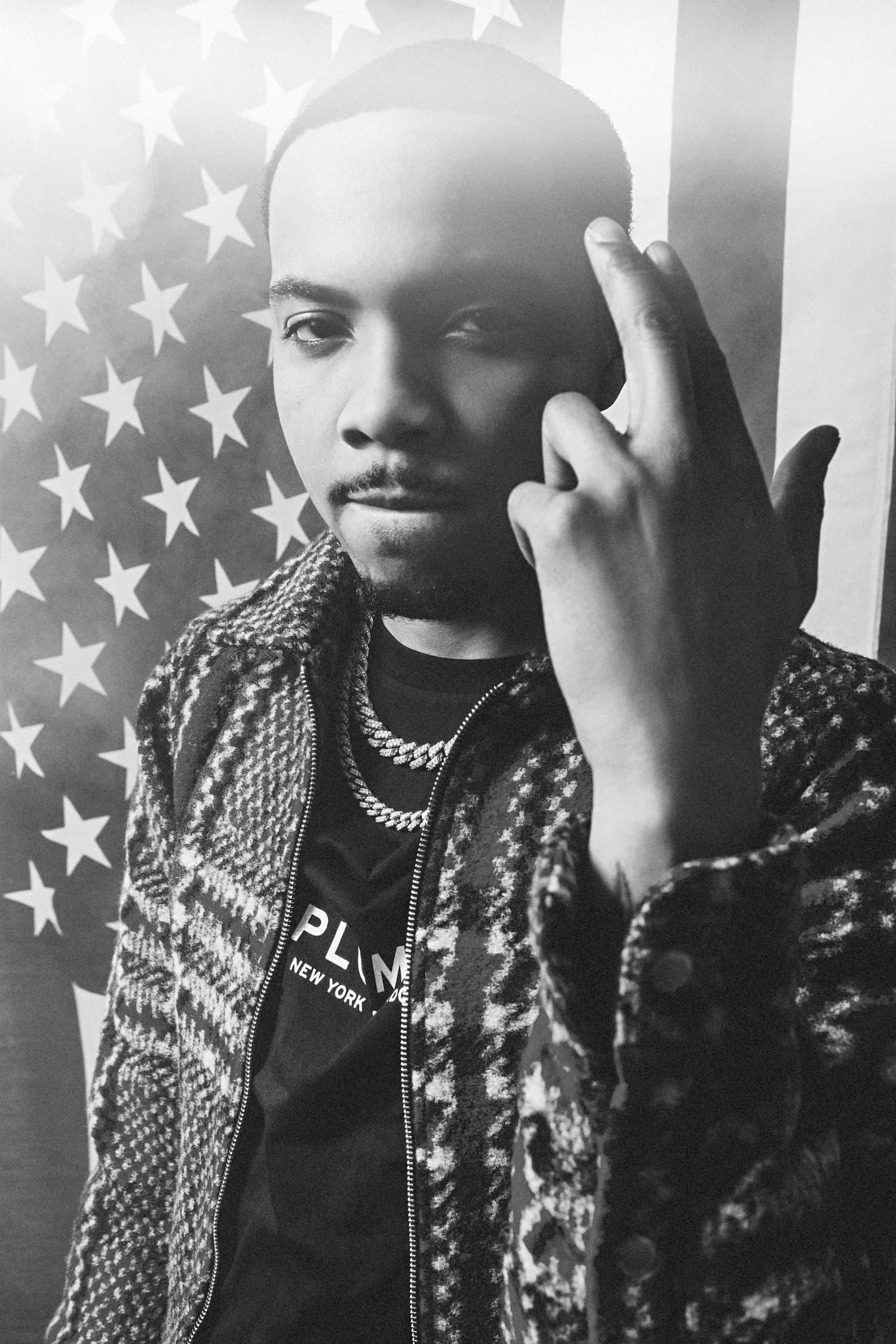 Article continues below advertisement
Herbo became Instagram official with Taina, the step-daughter of rapper Fabulous, in 2019 after months of rumors and conflict eclipsed their early courtship. A year later, the two are visibly in the thick of love, often taking to social media to share date night posts or messages of adoration to one another. Herbo looks to Taina's presence to soothe him on nights when he is left sleepless – haunted by the constant nightmares of his past.
"I may get an hour or two of sleep in the studio. I may sleep on the couch with my clothes on. Only time I get a good night's sleep is when I'm lying next to my girl. And that is because of the sh*t I think about in my sleep," says Herbo. "You know how you have a nightmare but you never really envision yourself being murdered? I got to a point where I really used to see myself getting killed in dreams. It used to scare me. I lost a lot of sleep because of that."
Herbo's paranoia around his sense of safety is valid, given the recent untimely deaths of rap heroes Nipsey Hussle and Pop Smoke. As examples of two men whose lives were snatched in their prime, Herbo does what he can to sow love in places where hate thrives.
"Being unified could've prevented a lot of that from happening," says Herbo.
Article continues below advertisement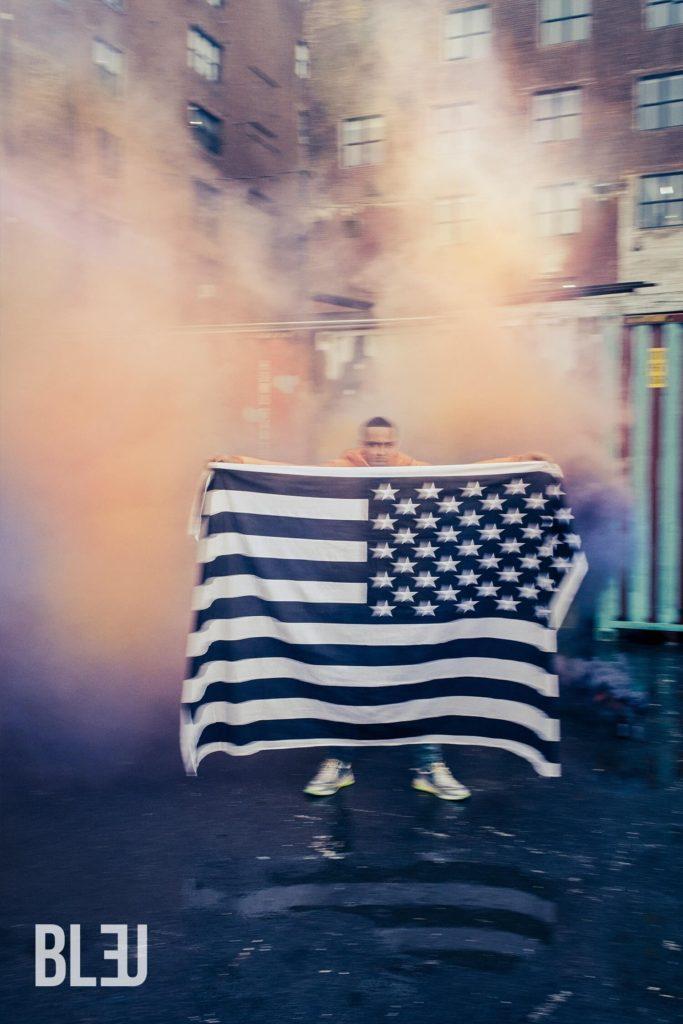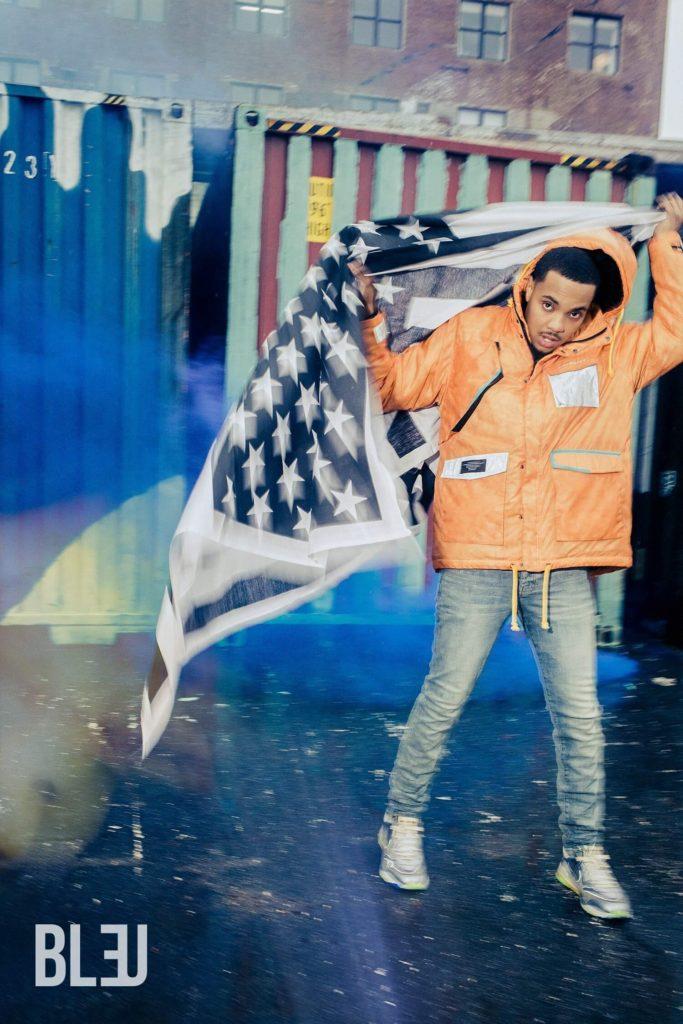 Article continues below advertisement
"I don't want to be a hypocrite, because I come from the streets. So I come from that culture. I come from gang violence. I come from gun violence. But I'm that guy that I don't really wait until it's too late. I show love. I don't care if it's a video or a post or just letting somebody know 'I f*ck with you.' And that small gesture can unite two people," he says.
-
Herbo recognizes that to unify people, you have to give them choices beyond the clutches and dangers of street life. As a solution, Herbo and his partners are involved in the redevelopment of Overton Elementary School in Chicago and bought a 60,000 sq. ft. building to serve as a multi-media art facility and business incubator.
"You can't make someone get off the corner if you don't have an alternative for them," he says.
Article continues below advertisement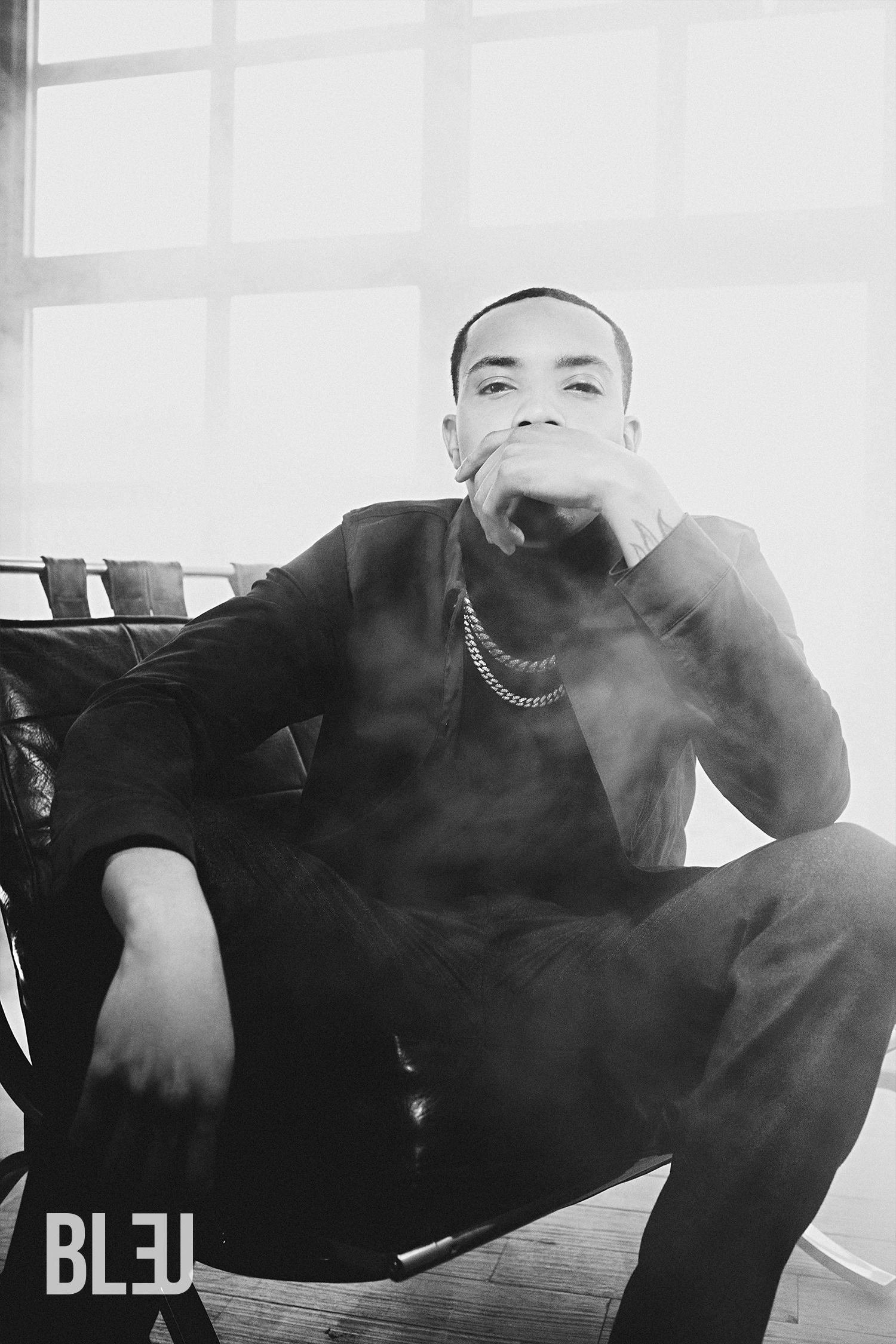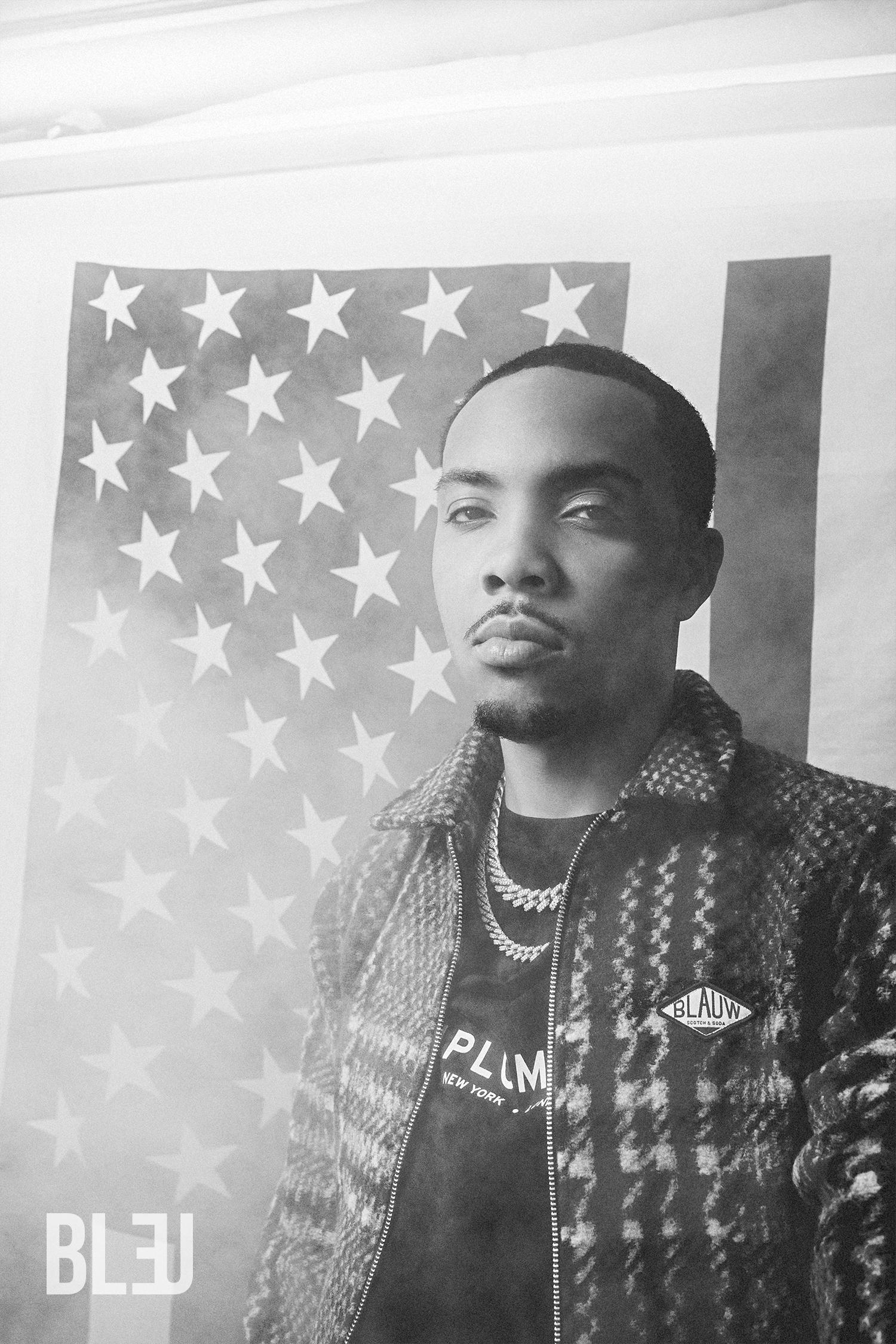 Article continues below advertisement
As his platform and resources expand, the XXL Freshman Class alum is well aware of his positioning as not only a music star but also as a leader. He applies his "by any means necessary" Malcolm X mentality to his businesses and charity work.
"I always looked up to Malcolm X, and I'm real big on gangsta movies and stuff like that, and of course we don't look at Malcolm X as a gangster, but just the will, the determination to be what you're meant to be – to see what you're supposed to be and all the odds are put against you for you not to be that. So by any means, you still get there. Everybody has it," says Herbo.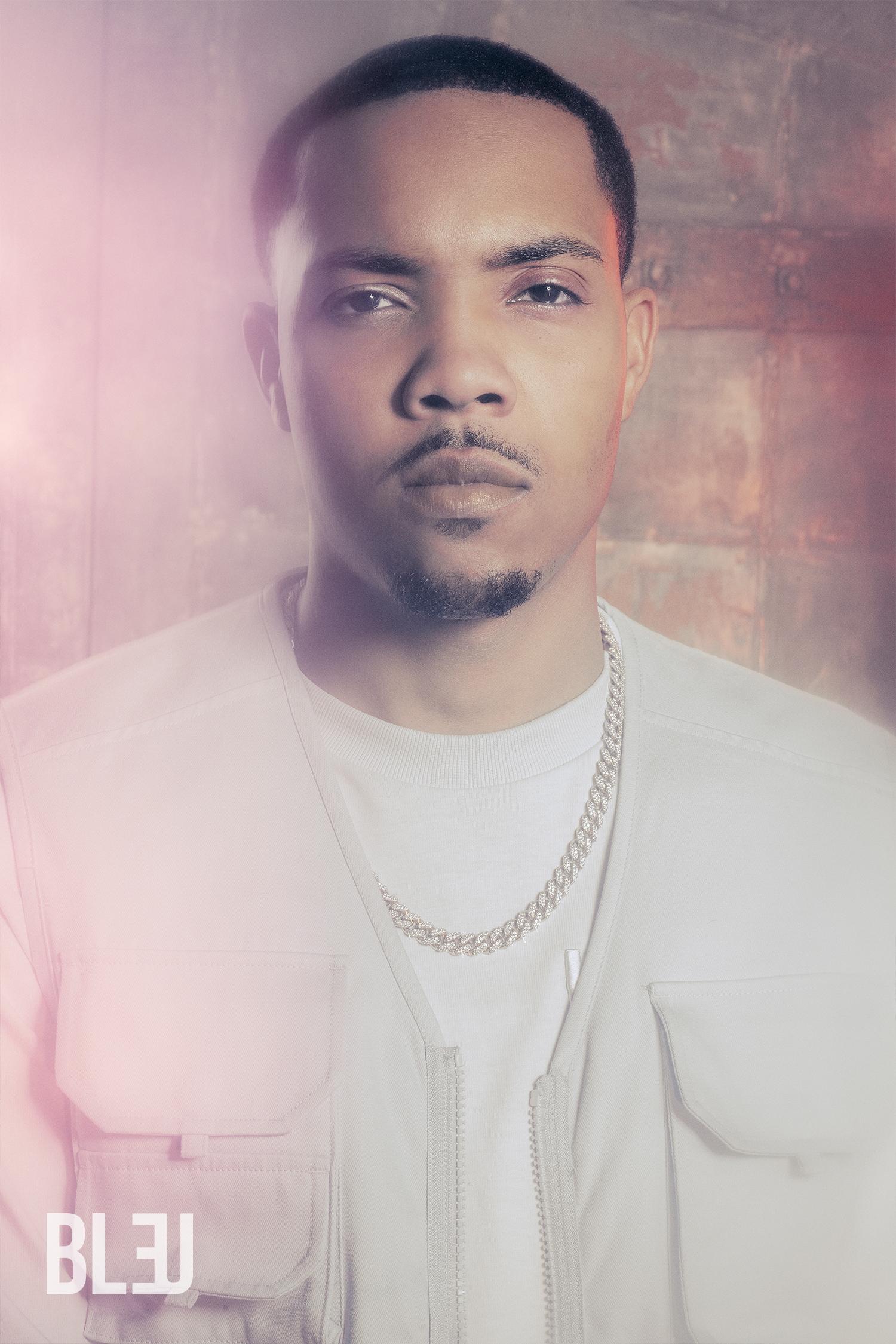 Photography by Andrew Zaeh
Fashion Market Chevy Wolf
Grooming by Chris Tabassi