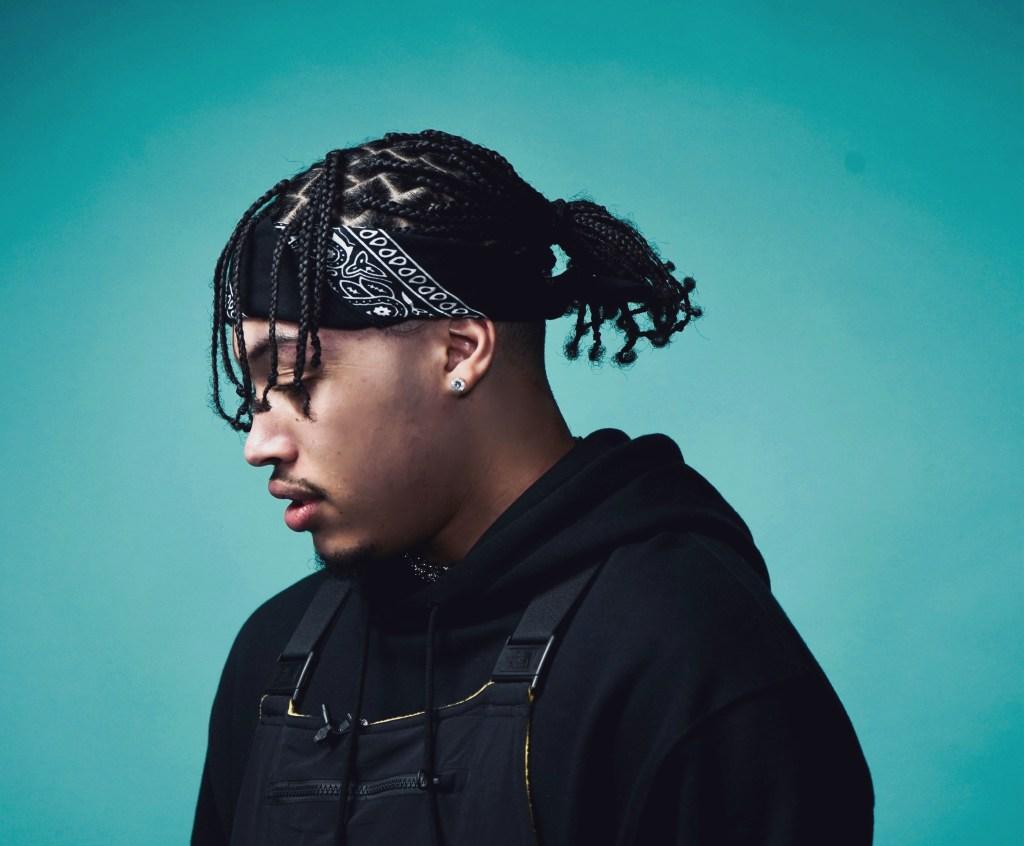 Lonr. Released his Debut Project and it's Just the Beginning
Lonr. is quickly rising to stardom and is ready to show the world what he is capable of with the release of his debut roject, "Land of Nothing Real".

By Tommy Rodriguez

Apr. 24 2020, Published 2:59 p.m. ET
At MTV's Push Live event this past March, Lonr. took the stage and made a lasting impression on many of us in the process. Despite some of the audience not being familiar with him or his music, his stage presence and talent was undeniable and caught the attention of even the most uninterested. The two-time Grammy winning songwriter is quickly rising to stardom as an artist and is ready to show the world what he is capable of with the release of his debut project, Land of Nothing Real.
Born in Los Angeles, Lonr. was born into a family of creatives and spent his first eight years moving around The Golden State. Despite only living there until the age of eight, he recognizes the impact it had on not only him as a person, but as an artist. Both his uncle and mother were musicians, and made sure to surround him with music from a young age. "When I was a kid, I was actually very timid and nervous when it came to performing, singing, and showing that I had musical ability but my mom… she would make me go up on stage and make me sing something for the crowd. It kinda brought me out of my shell when it came to music."
After moving to Cape Cod, Massachusetts, his musical interests steered away from mainstream music and he became a fanatic of film scores. He wasn't exactly an extroverted kid and enjoys his alone time to this day. In fact, he enjoys it so much that he named himself Lonr. (an acronym for Land of Nothing Real). "I just wanna be the voice for people who feel like they don't fit in, who feel like they don't have a voice," he says. "There's a lot of good connotations to being a loner and I just wanna put that out to the world."
Article continues below advertisement
In high school, the artist began experimenting with beats and was eventually put in contact with R&B artist H.E.R. He began songwriting for the artist, and began building his resume and networking with other artists. Writing was his gateway to the music industry, and his goal to be an artist remained.
Lonr. began receiving widespread attention after his single, "A.M.", went viral on TikTok. "Just seeing that blow and seeing that people actually like the song and wanna dance to it, it really was a dream come true." The track became a crowd favorite on his recent tour with YBN Cordae and 24kGoldn, and garnered millions of streams on TikTok and YouTube.
The single is now available as a part of his brand new EP, but is only a small sample of what Lonr. can do as an artist. "I want people to know [my] versatility. The whole project has a different feel and genre for each song, but it remains cohesive in sound." R&B, hip-hop, rock, you name it. Lonr. is capable of and wants to try it all. "I can come with something different everyday."
Article continues below advertisement
His music video with H.E.R. for their track "Make the Most" is another testament to his versatility as a creative. The song tells a love story and is accompanied by a powerful music video that tackles the never-ending dilemma of police brutality. "At the time, and it's still going on, police brutality was all over social media. It was right in your face. It's a problem and it's something that people actually have to go through. Like they were having a regular day with their family and someone got taken away from them… I just wanted to express that we have to make the most with our time 'cause you never know when your last day is gonna come."
Article continues below advertisement
In just the 20 minutes that I was given the opportunity to speak to Lonr., one thing was apparent: he's only getting started. From voice acting to fashion, he has big plans to make a lasting impact and his music is only the beginning. Tune in to Lonr.'s debut project, Land of Nothing Real, on all major streaming platforms today.