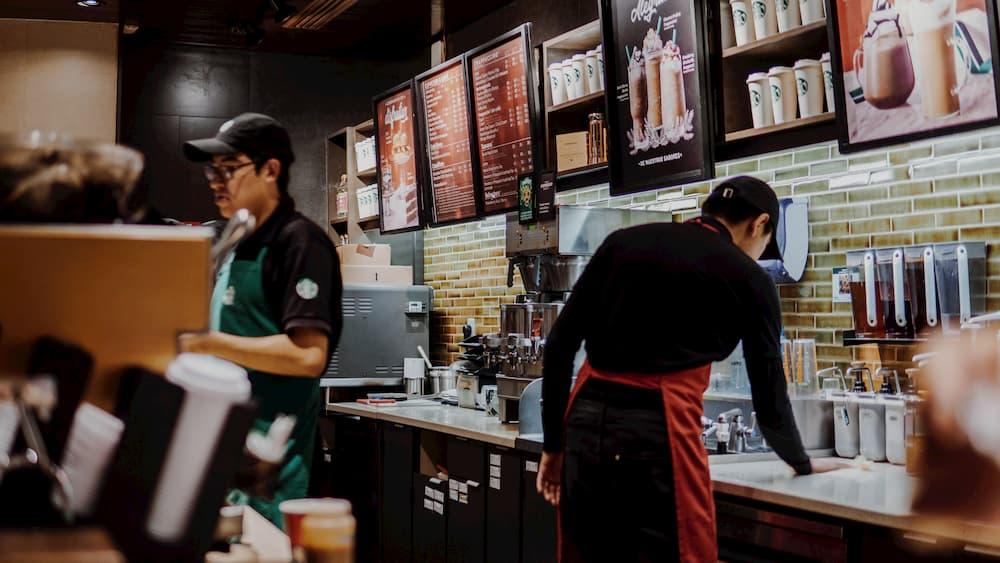 Starbucks Set To Open 90% Of Stores By June
Coffee chain Starbucks is set to reopen 90% of its store by June 1st.Executives announced plans to begin reopening stores on Tuesday

By Elysia Tanswell

Apr. 30 2020, Published 3:52 p.m. ET
Coffee chain Starbucks is set to reopen 90 percent of its store by June. Executives announced plans to begin reopening stores on Tuesday. The process will begin as early as this week.
The chain closed more than half its stores across the U.S and Canada in response to the coronavirus outbreak. The ones left open were drive-though only. During this time, staff would be paid whether they came into work or not. Those that did received an extra $3 an hour in "catastrophe pay."
However staff are set to lose those benefits once the stores reopen. As of next week, employees will not be paid unless they come into work. The extra $3 an hour will be phased out in the run up to June.
This is in spite of the fact that America is not yet "out of the woods" when it comes to handling the pandemic.
In a piece for The Times, Chris Wilson explains that flattening the curve of the outbreak is not the end of the story:
"First, it grows very slowly […] resembling a low, linear curve […] After that, cases spike dramatically (red), infecting more and more individuals every day and registering wide public attention. [..] Then, in Act Three, the curve flattens […], with approximately the same number of new infections reported every day. This is the phase that, early on, all of us were hoping for: the celebrated "flattening of the curve. […]Ideally, a flattened curve leads to a squashed one in Act Four […] This is the moment when there are fewer new positive cases today than there were yesterday."
Article continues below advertisement
He explains that America is returning to a flattened curve on a national level . But some states are returning to a spike. Which means the danger is not over.
Whilst Starbucks stores are set to open, they will still be taking some precautions.
Mobile ordering
Entry way hand off, meaning customers do not enter the store
Drive though pick up
Removing seating and placing social distancing markers in stores that allow customers to enter
Delivery though Uber Eats
Taking staff temperatures at the beginning of shifts
Updating cleaning polices