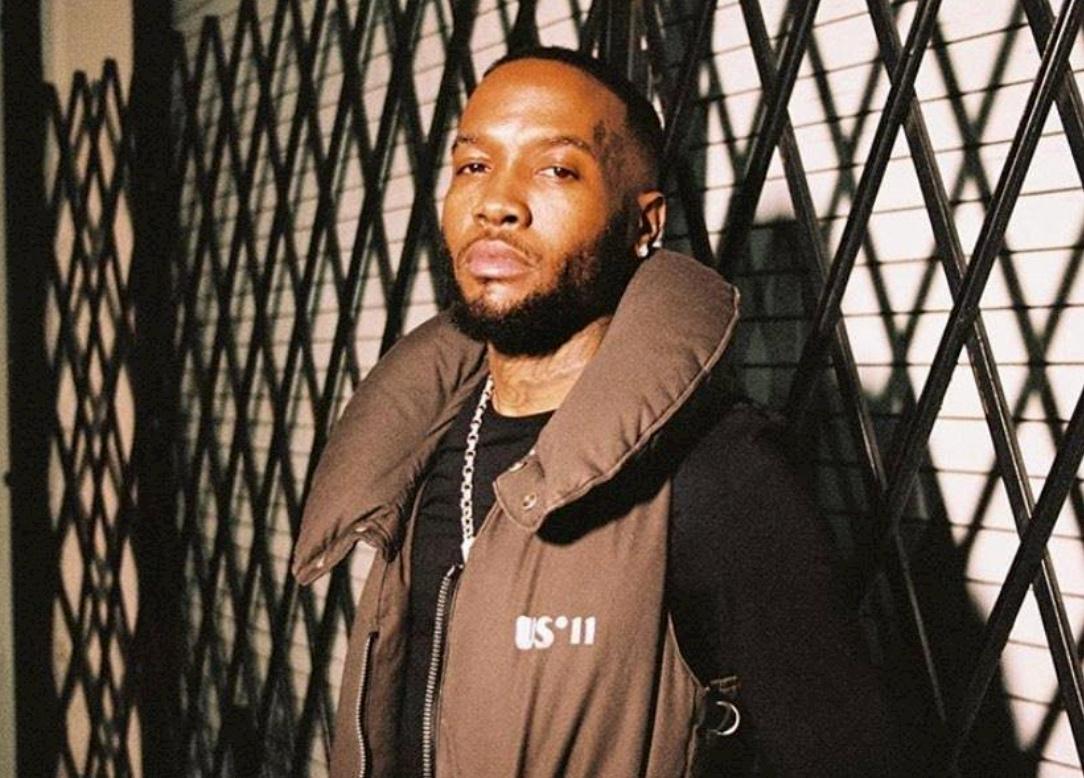 Shy Glizzy on his Upcoming Project and Giving Back to His City
As he gears up for the release of Young Jefe 3, Shy Glizzy finds himself as poised as ever and ready to pour back into his community in more ways than one.

By Tommy Rodriguez

May 10 2020, Published 11:07 p.m. ET
Washington DC was never particularly known for its hip-hop scene. But in recent years, we've seen more and more rappers emerge from the nation's capital and the rest of the DMV area. Among those leading the scene is none other than Shy Glizzy. Since the 2011 release of his debut project, No Brainer, Shy has generated and maintained buzz around the DC hip-hop scene. As he gears up for the release of Young Jefe 3, Shy Glizzy finds himself as poised as ever and ready to pour back into his community in more ways than one.
Growing up in Southeast Washington DC, Shy Glizzy was heavily influenced by go-go. The genre is native to Washington DC, and is a unique blend of funk, soul, and other genres. More importantly, go-go places emphasis on live audiences and performances. Shy attributes the energy of his music to that of go-go music, but much of his hip-hop inspiration stems from his uncle. "My uncle used to be a rapper when I was small, so growing up I would always listen to him 'cause he was like a super cool street cat."
After being released from jail, Shy shifted his time and energy towards his music. "I was coming home from jail so I was just writing and writing. I used to always like to write, that's what I like to do." The rapper quickly put out his debut project and "it was up from there." Today, Shy Glizzy sits on a 16-project discography, including his critically acclaimed studio album, Fully Loaded.
Article continues below advertisement
In 2017, Shy Glizzy teamed up with GoldLink and Brent Faiyaz on "Crew", a Billboard hit and the record that earned him a seat at the 60th Annual Grammy Awards. "I was sitting at the Grammys, man," he reminisced. "Nominated, with a suit on for the first time in my life. I just feel [like] that was an amazing accomplishment [in] my career to be Grammy nominated, coming from where I was coming from." The milestone has driven Shy to go harder than he ever has before. Nearly a decade into the game, he knows he's just getting started.
Shy Glizzy recognizes his blessings and the fact that he overcame the countless odds stacked against him. "I don't know," he responds to being asked where he'd be without the music. "I'd probably be in the streets, or I'd probably not even be here. Either one, honestly… That was just the reality of my situation and how I was living. Music definitely saved my life." Knowing firsthand the struggle of making it out of the city as an artist, the rapper takes joy in giving back to his hometown and supporting upcoming DMV artists.
Article continues below advertisement
Recently, Shy Glizzy made a generous donation of $10,000 to Martha's Table, a non-profit organization in Washington DC. The donation went towards the community's relief efforts against the COVID-19pandemic, including groceries for those in need. Additionally, the artist has started up his own music label, Glizzy Gang, and plans on giving opportunities to artists and creatives from the DMV area. "I just wanna see everybody win… I definitely feel like the scene is growing and I would like to be a big part of that, more than I already am."
"Lonely Vibes", the first single off of Young Jefe 3, is now available on all major platforms. The project is set to be the last of his Young Jefe series, and may be the most diverse of them all. "I'm at a point where I've grown as an artist. I've been growing in stages, but now I feel like I got it to where I'm doing whatever people wanna hear. It's still my life, but it's more relatable to others and shit that's going on right now. I got fun stuff on there, I got stuff for the chicks, and I still got that street, grimey vibe."
Article continues below advertisement
Shy Glizzy and the Glizzy Gang movement continue to expand rapidly and put the DC hip-hop scene on their backs. Shy's unique sound, talent, and dedication has paved the way for his already successful music career, and as we await the release of just his second studio album, we can't help but wonder what else the future holds for him. Go stream and watch the official video for "Lonely Vibes", and be on the lookout for Young Jefe 3!