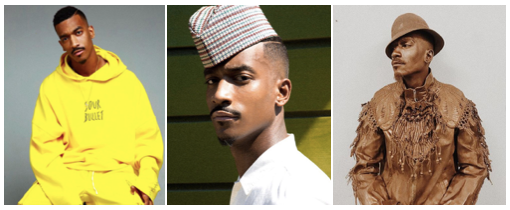 Sean Bankhead and Red Bull Dance to Host Choreo Workshop
Choreographer Sean Bankhead is bringing the party to you! Tomorrow, Sean Bankhead will be hosting a choreo workshop on Red Bull Dance's Instagram Channel.

By Tommy Rodriguez

May 12 2020, Published 9:05 p.m. ET
Celebrity choreographer, dancer, and entrepreneur SeanBankhead is bringing the party right to your home! Tomorrow, May 13, SeanBankhead will be hosting a choreo workshop on Red Bull Dance's Instagram page.
The event will be the choreographer's first ever virtual workshop, and will be part of Red Bull Dance's all-new weekly workshop series, #RedBullChoreoSessions.
Born in Philadelphia, Bankhead moved to Atlanta at a young age to pursue his music dreams. He came into the dance scene with a bang after racking up over 1.5 million views on his very first dance video on YouTube, and has been using his talents to teach and inspire ever since.
The world-class choreographer has worked with the likes of Beyoncé Knowles, BritneySpears, MileyCyrus, Donna Summer, and Drake. You may have even seen him in the background of a few of your favorite movies, like Stomp the Yard 2: Homecoming and Footloose. Most recently, he's worked with Missy Elliott on her 2019 MTV Vanguard performance and "Cool Off" music video. He also worked on the choreography in Normani's music video for her hit "Motivation" record.
Sean Bankhead will be creating a routine to Missy Elliott's "She'sA Bitch", giving thousands of dancers across the globe a chance to learn from one of the most respected choreographers in the industry. Quarantining may have us all out of whack, so why not get your blood pumping? Tune in to Red Bull Dance's Instagram tomorrow at 4 p.m EST for the opportunity to dance with SeanBankhead!