This Week's Sneaker Releases feat. new Yeezys and More
A complete guide to this weekend's sneaker releases. A Lakers-inspired Lebron VII, new collaboration from Stray Rats, and much more.

By Zaire Turner

May 17 2020, Published 1:31 p.m. ET
A complete guide to this weekend's sneaker releases. A Lakers-inspired Lebron VII, new collaboration from Stray Rats, and another new colorway from the Adidas Yeezy Line are among this week's biggest releases:
Nike Kobe 5 Protro Lakers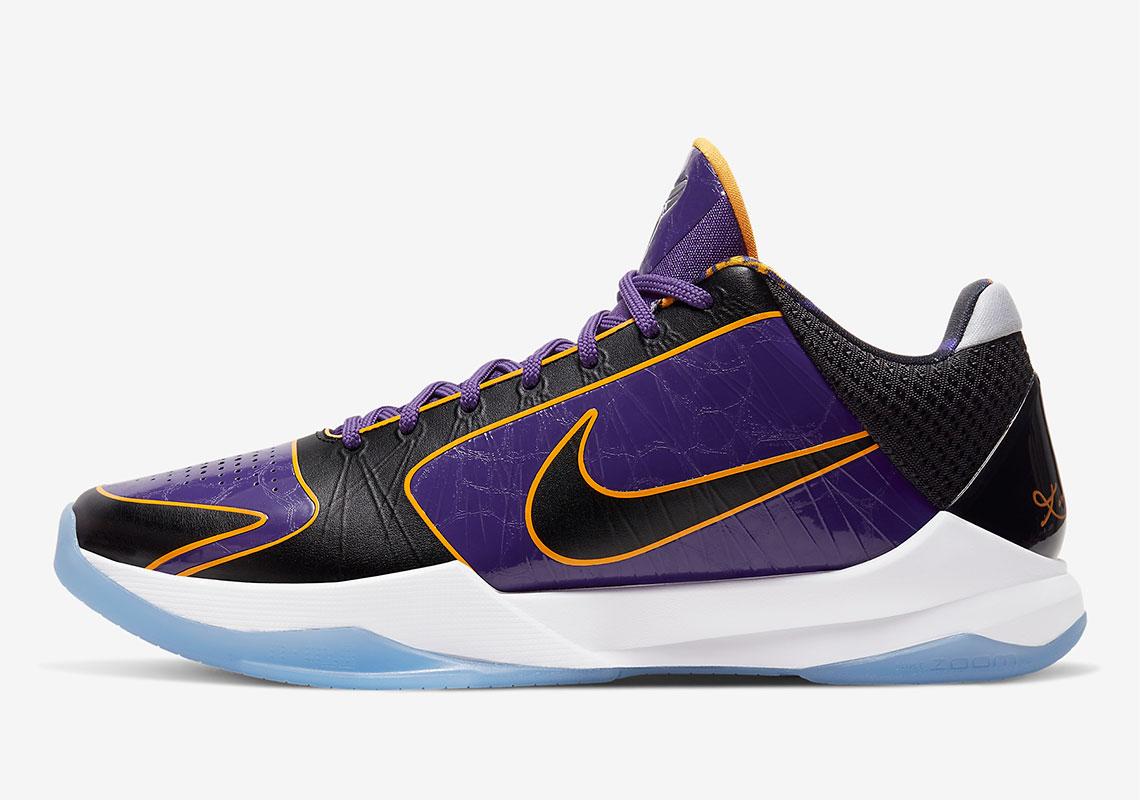 Rest in peace to an NBA and L.A Laker legend. Kobe Bryant was iconic and so were each model of his basketball sneakers. The retro release of this Kobe 5 gives us a blast from the past sporting traditional Lakers colors, sleek shoe model design, and durable, icey soles. His key signature is autographed on the heel of the shoe and of course the mamba logo sits on the tongue. First Kobe release in months after his passing , as a hooper for nostalgia purposes I would definitely recommend grabbing these quick! At a listed price of $180 retail according to kicks on fire ,you can be able to purchase these on the stockX app for variating prices depending on your specific size.
Nike Lebron 7 Lakers Media Day
Lebron James is arguably one of the greatest hoopers the world has ever seen. His recent success in L.A this season led to the nostalgic release of this classic model the world has not seen since October 2009. The left shoe alternates in color, the left sporting a white and purple Nike check, white base, yellow upper and a purple logo insole signature on the tongue with purple laces. The right shoe is reversed with a white upper, yellow and white Nike check , purple upper, yellow laces signature and insole. At a listed retail price of $200 on kicks on fire , you can grab these for $239 and up on stockX.
Article continues below advertisement
Adidas Yeezy 500 High Tyrian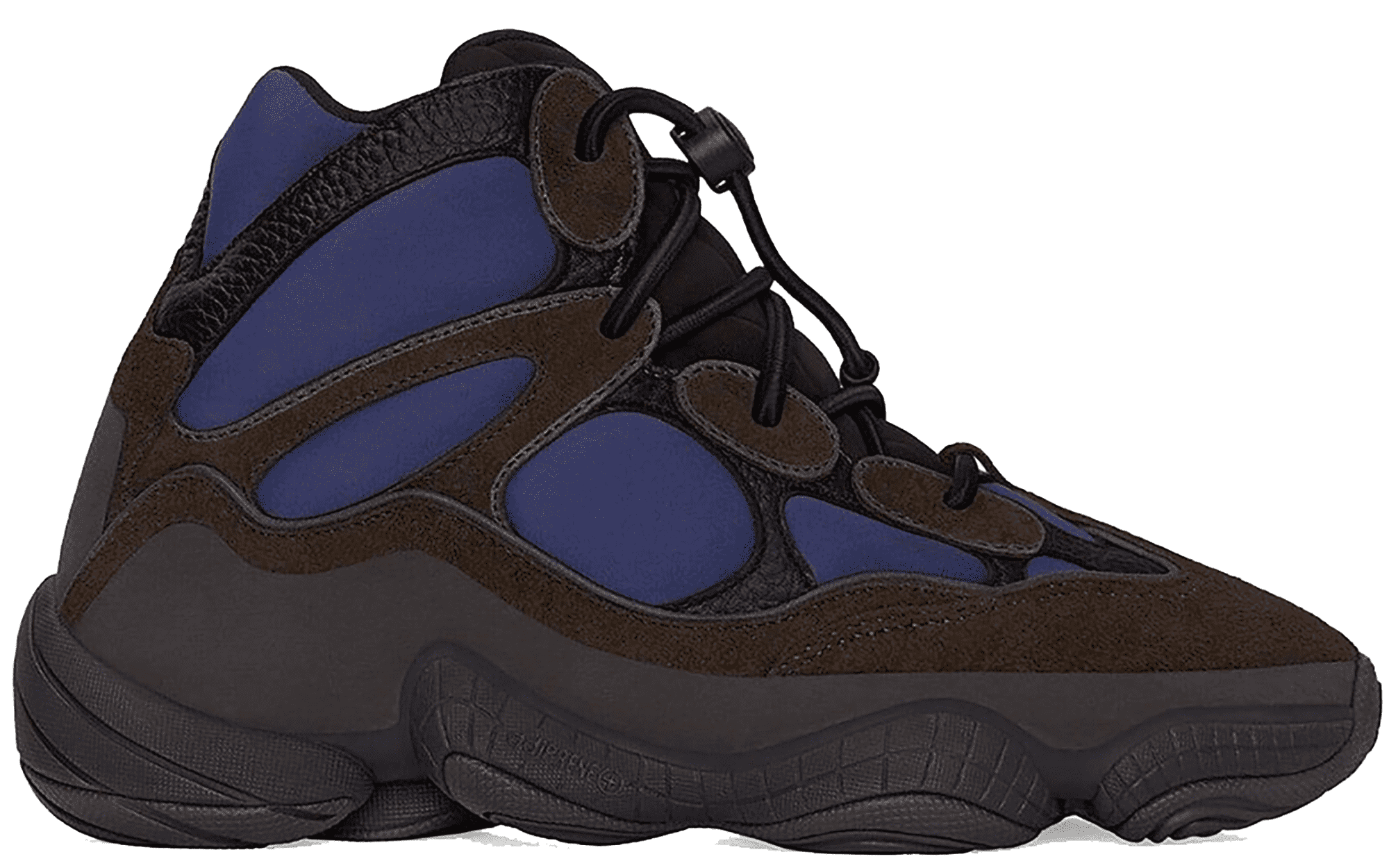 This Yeezy High model has taken fashion and style to a different level. This colorway is mainly dressed in a combination of black tumbled leather and an overlay of brown with a dark blue/purple upper overlay. These can be rocked in multiple different ways depending on your style and personal preference, great for casual to semi formal pop out events. The kicks on fire app has these listed at retail for $220 but stockX has them at a price from also $220 and up depending on needed size .
Stray Rats X New Balance 827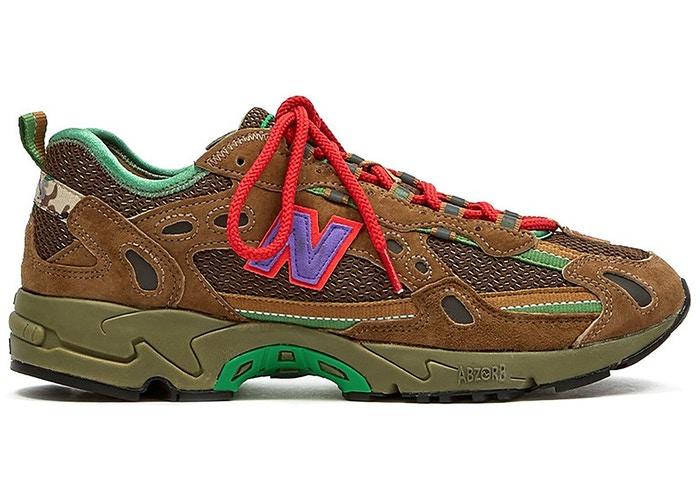 This shoe was made in collaboration with the Miami-based Stray Rats clothing brand. It sports a mostly brown upper with a red and purple accented logo on each of the sides, with hints of green accents on the midsole and then red laces on the tongue. On the heel of the shoe displays "Stray" on the left and "Rats" on the right with a brown and green heel tab. Kicks on fire listed these for $156 but on StockX you can get these for a bid of $230 ranging all the way up to $1000.
Air Jordan Metallic 4 (green, purple, orange, red)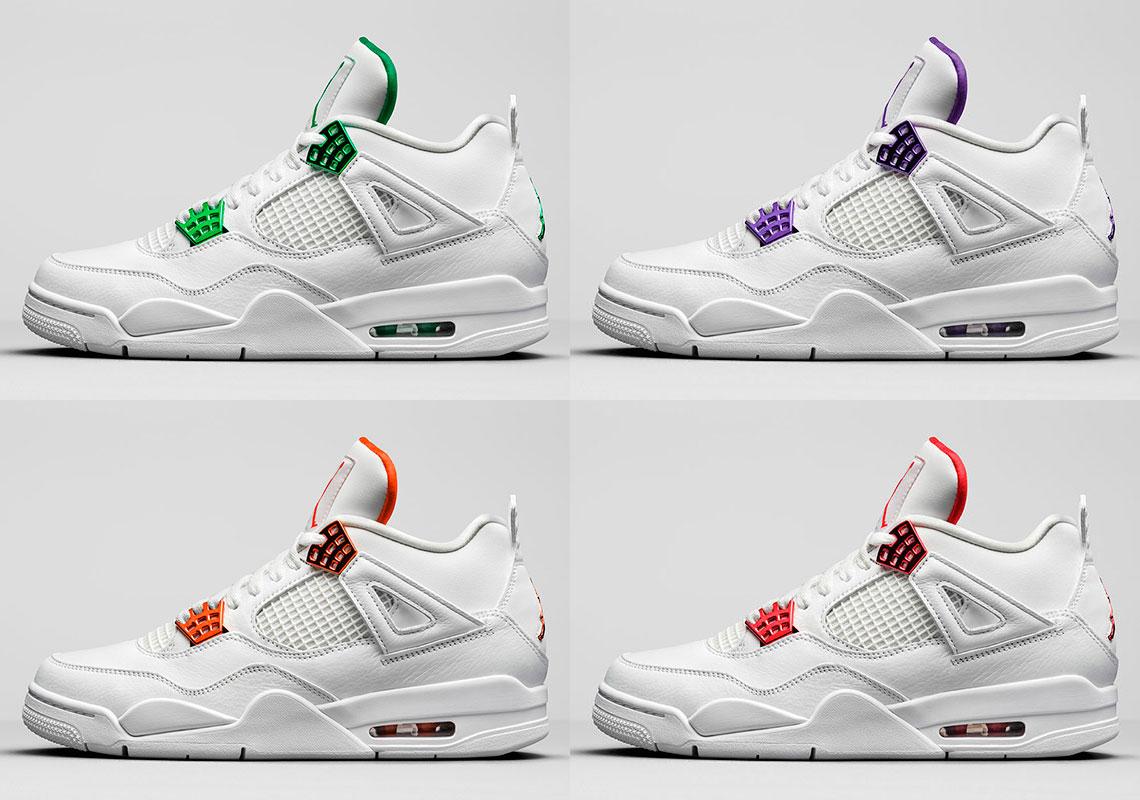 This is one of the more unique releases in Jordan history. Since the first model was released in 1989 ,we haven't seen a release like this with four versions of the shoe releasing all at one specific drop day. This version of the shoe is basically an all white leather shoe all around until you get to each of the waffle eyelets, inner tongue, and the branding of the Jumpman logo. Coming in a green, purple, orange, and red variation, this shoe is definitely one of the more calm diverse releases of 2020.These are listed at a retail price of $190 for the orange metallic, $300 for the green metallic, $274 for the purple metallic and $520 for the red metallic. Available for purchase now on both the kicks on fire and stockX app.