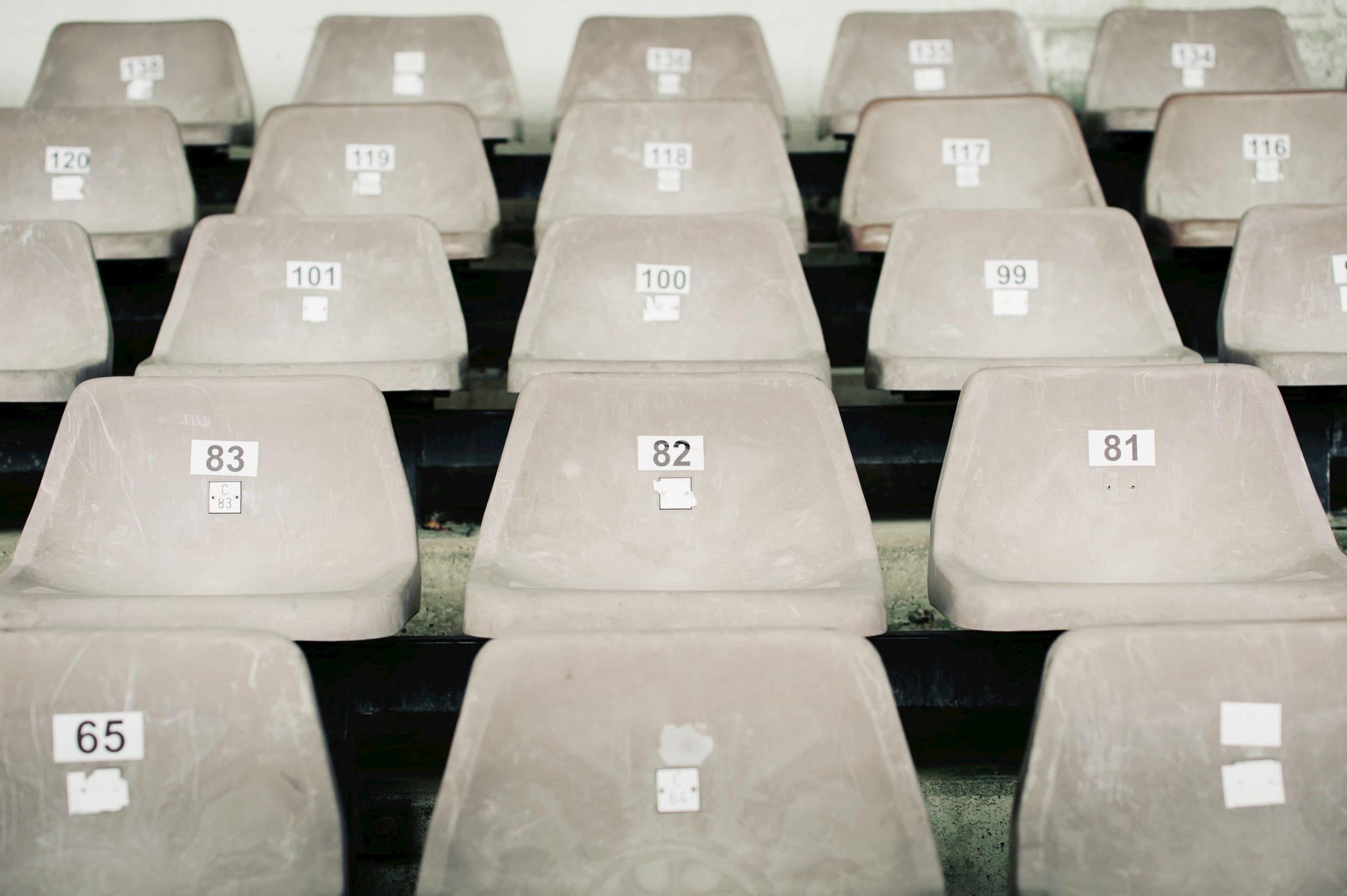 A Harsh Reality: Sports Will Return With No Fans
As the country gears up for a gradual reopening, only one question remains on the minds of sports fanatics worldwide. When will professional sports resume?

By Tommy Rodriguez

May 20 2020, Published 3:23 a.m. ET
A couple of months ago, the novel coronavirus turned our world upside down. In efforts to lower infection rates, all major sports events and gatherings were postponed indefinitely.
As the country gears up for a gradual reopening, only one question remains on the minds of sports fanatics worldwide.
When will professional sports resume?
There is no clear cut answer as to when and how, but professional sports leagues and associations are already taking action and planning returns. Governors from NewYork, California, and Texas (some of the most affected states) have given these leagues the green light to return.
Of course, major sports teams will have to approach a possible return cautiously. For starters, sporting events won't be what we've always known them to be. For now, fans will not be able to go to events and support their favorite teams. Athletes and employees must be tested frequently, and social distancing measures will likely be put in place.
Perhaps one of the most interesting approaches to a return will be that of the NBA. While nothing has been confirmed, reports claim that a return in Orlando's Walt Disney World Resort "has had a lot of traction". The plan is to play out the remainder of the 2019-2020 season in one location. Since there will be no fans present, they plan to play in one location to avoid the risk of infection during travel.
The UFC has been the only major sports league in the US to carry out sporting events in these past couple of months. Their success during these times will likely serve as a blueprint for other major sports leagues. With frequent testing and limited people in attendance, they've managed to sustain and carry out their fights.
Some fans are opposed to the idea of sports returning with no fans in attendance. Fans carry energy throughout the arena and play a huge role in energizing the players. There will be no cheering after home runs, touchdowns, 3-pointers, or goals. Will sports be boring without fans?
While it may take some adjusting to and might not live up to regular sporting events, I think we can all agree that some form of sports is better than no sports. We've got to work with what we have right now. Who knows? Maybe we'll grow to love eerily silent sporting events.