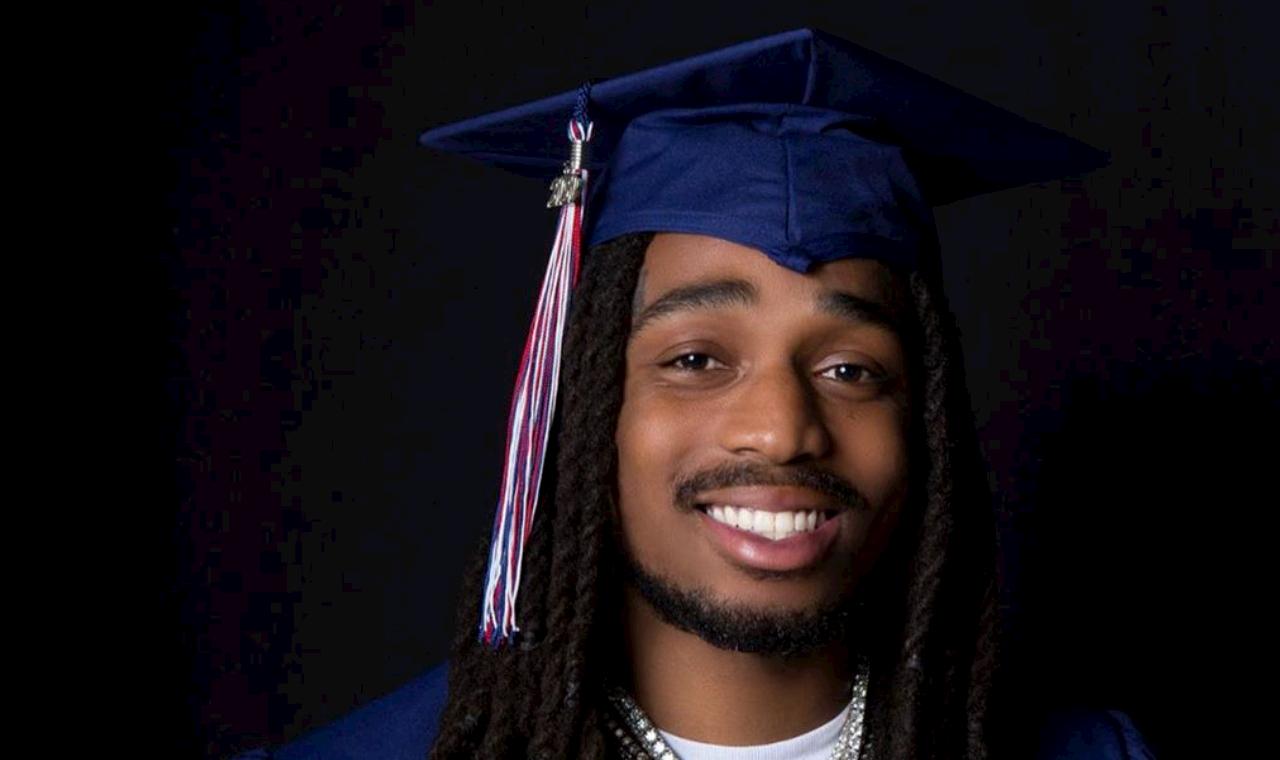 Class of 2020 Welcomes its Newest Member: Quavo
Last week, Quavo announced that he has used this quarantine to graduate high school and officially become a member of the class of 2020.

By Tommy Rodriguez

May 27 2020, Published 11:44 a.m. ET
Last week, Quavo announced on his Instagram account that he has used this quarantine to graduate high school and officially become a member of the class of 2020. While the public's reaction to the rapper's accomplishment was largely positive, far too many Internet trolls have taken the announcement as an opportunity to mock and ridicule him. We should be celebrating our high school graduates, not ridiculing them.
Born Quavious Keyate Marshall, the Georgian rapper attended Berkmar High School where he was the starting quarterback for the school's football team. In 2009, the Migos rapper decided to drop out of high school months before his graduation to likely focus on his music career. 11 years later, he is now an alumnus of BerkmarHighSchool.
Days after the announcement, the Migos made a virtual appearance on Episode 5 of Lil Wayne's Young Money Radio, where Quavo and Weezy discussed his reasoning for returning to high school. Quavo revealed that he had been giving back to his community and his alma mater, yet he was still considered a dropout. "Me being considered a dropout, you're not really like an alumni." After recommendation from a former teacher, he decided to go back and earn that degree.
To even think that people really took to their phones to make fun of Quavo is laughable and the exact opposite of what we should be doing. We complain about the disproportionate high school graduation rates and lack of continued education in low-income black communities, yet we mock Quavo for setting a positive example.
Hundreds of thousands of American high school students drop out every year, and most are unable to ever return and hold up their degrees. There are plenty of artists, who have tremendous influence on the youth, who don't have any degrees to their names. Quavo had no true need to graduate high school, but his decision serves as a symbol for himself and the children of his hometown. It's never too late to pursue an education.