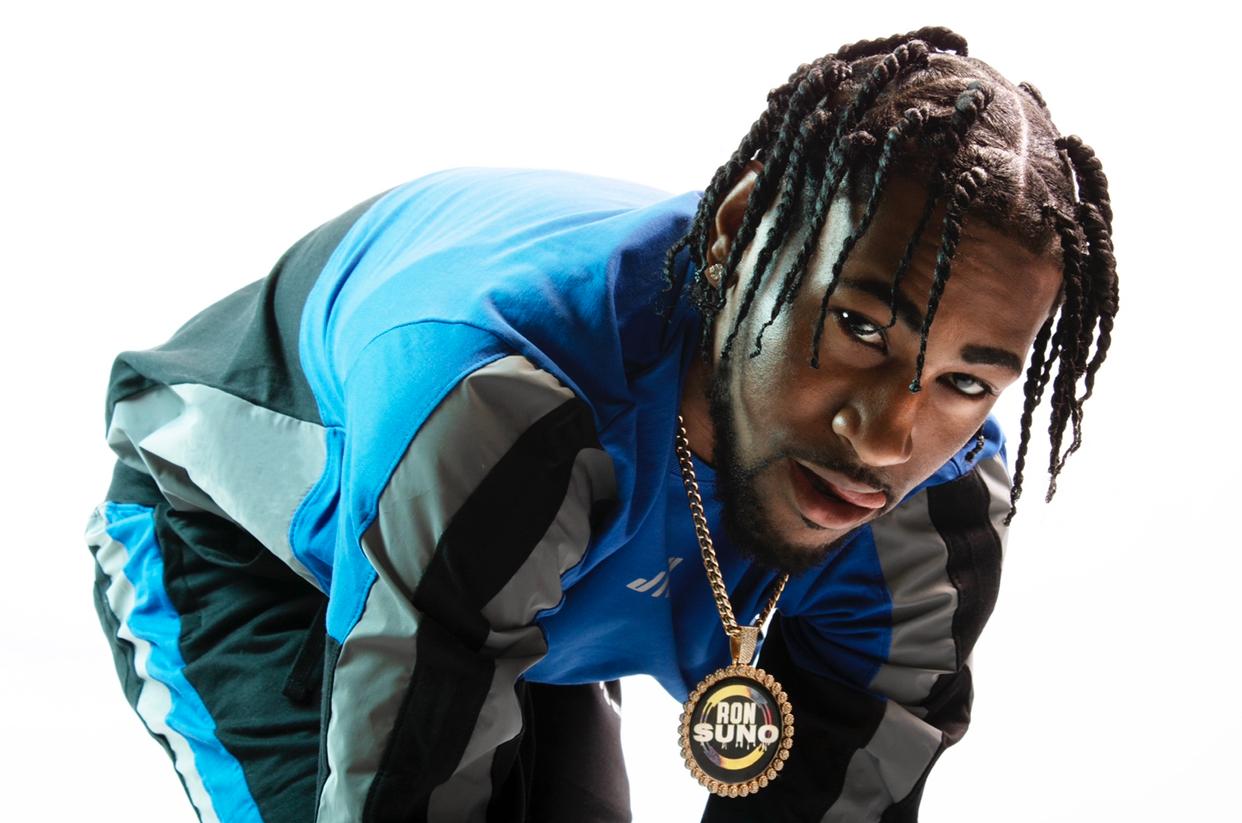 Ron Suno Makes a Movie for 'Nunchucks' Music Video
In the official music video for the all-new track "Nunchucks", Ron Suno seamlessly fuses music with comedy to remind us exactly who he is.

By Tommy Rodriguez

May 29 2020, Published 9:07 a.m. ET
If you don't know, now you know. Internet sensation RonSuno has been making noise in both the entertainment and music industry for years now. The multi-talented artist has been on a mission as of late and is growing rapidly alongside his label, SBLMusicGroup. In the official music video for the all-new track "Nunchucks", he seamlessly fuses music with comedy to remind us exactly who RonSuno is.
Born KeronForiest, RonSuno has been a local celebrity for much of the past decade. The Bronx-bred rapper quickly recognized his comedic gifts and began using them to build platforms on Facebook and Instagram. You may remember him as the creator of the #WeaveChallenge in 2017, a movement that went viral in NewYork and spread across the country. He's also the creator behind more recent challenges like the #PinocchioChallenge and the #HipHopHarryChallenge.
Article continues below advertisement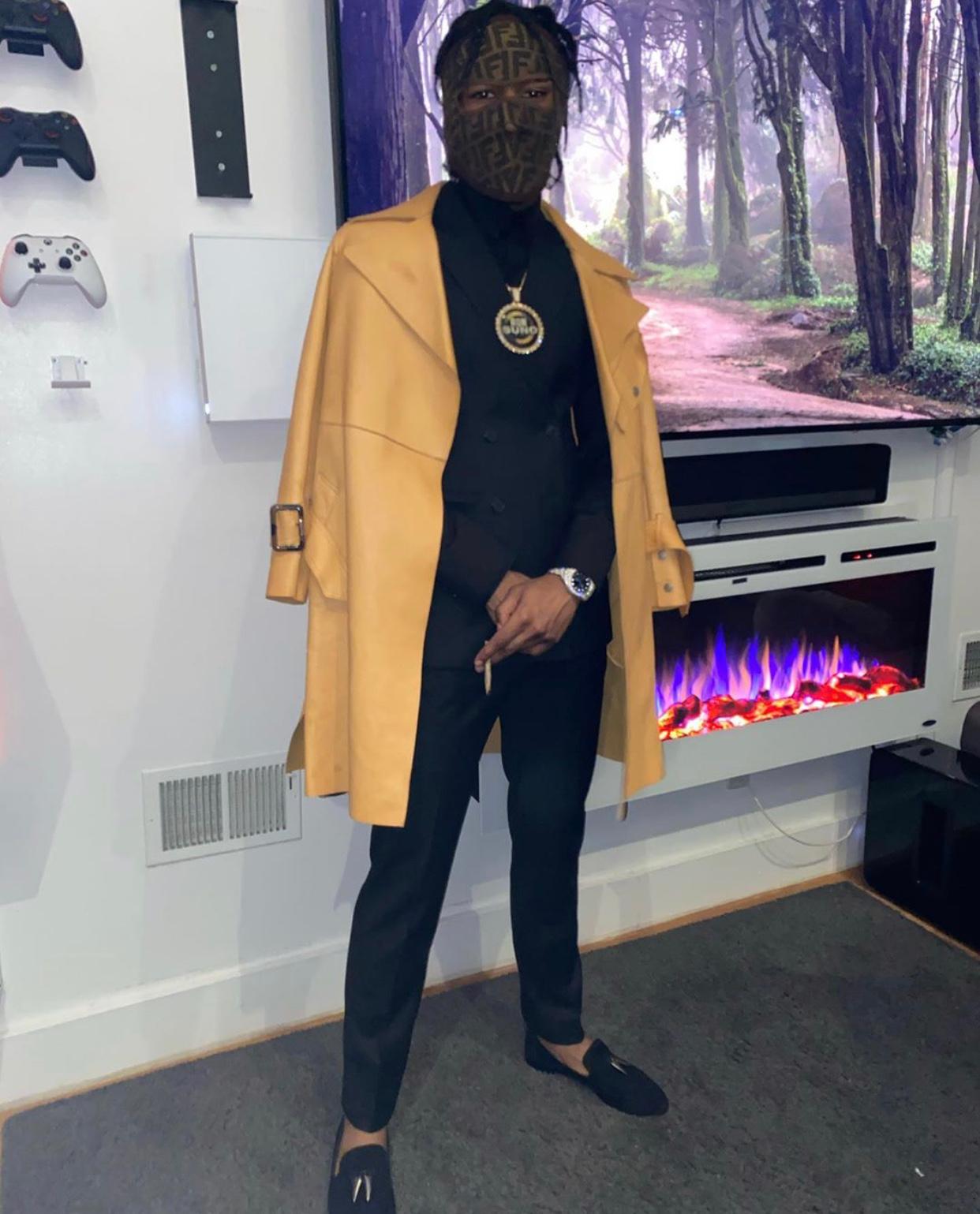 But before comedy, RonSuno was a rapper. "I started rapping first, [and] then I built a platform off of my entertainment. That's how we're here today." At the age of just 13, Ron teamed up with SiriDinero to release his first track, titled "Water", on SoundCloud. It was then after that he began using comedy as a means to push his music. Represented by Avery MsArtistry, CEO of MultiArtistryEntertainment, RonSuno proudly stands as the one of the only (if not THE only) comedian rapper in the game.
"That's who I am. I'm funny and I can rap, so I'ma do both."
Article continues below advertisement
"I ain't gonna lie, at first it bothered me," Ron said in regard to not being respected as an artist because of his comedy. "But then after I mastered my talent, it made me realize [that] I'm ahead of what people think of me." With hits like "Pinocchio" and "Spider-Man", questions as to whether Ron is a capable and talented artist have quickly vanished. Already having worked with the likes of FivioForeign and Blueface, he also has a few other features on his upcoming EP, SwagLikeMike.
"Nunchucks" is one of nine tracks off the EP, all of which Ron promises are "bangers". The track is accompanied by a music video that passes for a short film and features many familiar faces, from ChinaMac to SosaGeek to plenty of NewYorkTikTok stars. "People be like 'RonSuno, we wanna see entertainment and we wanna see music.' So we combined both of them and put it in a video."
Directed by LikeVisions, the video is jam-packed with comedy, action, and violence. Aside from being the perfect companion to the track, the movie-like visual is a display of Ron's commitment to simultaneously pursuing his rap and entertainment dreams. "We're shutting a lot of haters' mouths up, you feel me? It's just me proving a point to the world that you could do whatever you wanna do."
RonSuno has become the only Bronx rapper representing the Brooklyn-dominated NewYorkdrill movement, and on June19th, his new EP is sure to cement that. He also has much in the works on the entertainment side, including a YouTube channel for skits. Stay tuned as he continues to break down barriers, and be sure to stream "Nunchucks" on all major platforms.
"2020 is our year, you heard?"