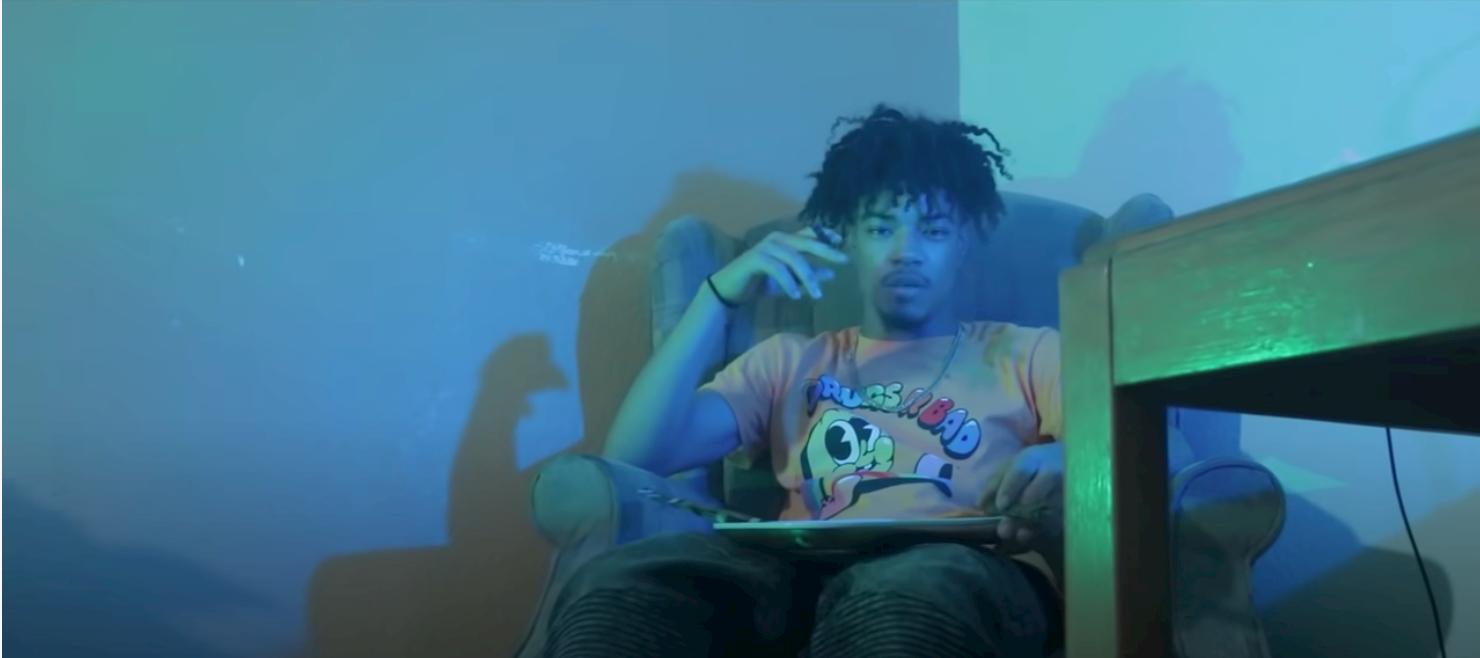 StaySolidRocky: The Rapper Behind Hit Single 'Party Girl'
At just 19 years old, StaySolidRocky has found a sound his fans love and is on the brink of long term success in the music industry.

By Tommy Rodriguez

May 29 2020, Published 8:18 p.m. ET
Thanks to his hit single "Party Girl", StaySolidRocky has turned into a multimillion streaming artist in what feels like overnight. The track has gone viral on TikTok and tuned in millions of listeners into a star in the making. At just 19yearsold, StaySolidRocky has found a sound his fans love and is on the brink of long term success in the music industry.
Currently based in Richmond, Virginia, the artist was raised by his mother in SanAntonio, Texas. His mother was formerly a rapper herself, but it wasn't until he moved in with his father as a teenager that he began testing the waters of music. In high school in Richmond, he began freestyling and using his Instagram platform to share snippets of things he had been working on. "The more consistent I got in the studio, the bigger my fanbase got." As his Instagram videos began picking up steam, Rocky decided to focus more time on his music career. "I found it and I just fell in love with it."
He first previewed "PartyGirl" in an Instagram snippet and was met with much positive feedback, with some fans predicting that this was going to be the one to put him on the map. Rocky uploaded the track to SoundCloud and spent his last penny on recording a music video for the promising track. "I was aiming for like 50thousandviews 'cause that was my first music video. That was the first music video I ever did." It didn't take long to knock that milestone out the park, and with the help of TikTok, "PartyGirl" now sits at over 20millionviews on YouTube and #38 on Billboard'sHot100 chart.
Article continues below advertisement
"The first time I got the full effect of it was [when] I was sitting with my friend and she was on TikTok. She was just scrolling down and I kept hearing my song." Millions of people have danced and sung along to the track on the popular app, commenting on Rocky's unique, melodic, and catchy sound. "I was hearing my song like every 5 seconds."
Despite the TikTok success, StaySolidRocky is still working on expanding his fanbase and hopes his listeners recognize him as more than just another TikTok artist. "I don't want people just to listen to that one song because of TikTok," he confessed. "Don't get me wrong, I like that it's trending on TikTok. I appreciate that, but I don't want people to listen to 10 seconds of the song when it's a whole song."
Fans are certainly looking past the TikTok sound and are hungry for more StaySolidRocky music. Singles like "Toxic" and "Soft Aggression" have racked up hundreds of thousands of streams as well, and he promises there's more on the way. "I most definitely wanna get a project out before the end of 2020."
StaySolidRocky is capitalizing off of his "PartyGirl" success, and is currently focused on staying in the studio and solidifying his fanbase. 2020 is just the beginning for him, yet it is already evident that his uniqueness and versatility will take him far.