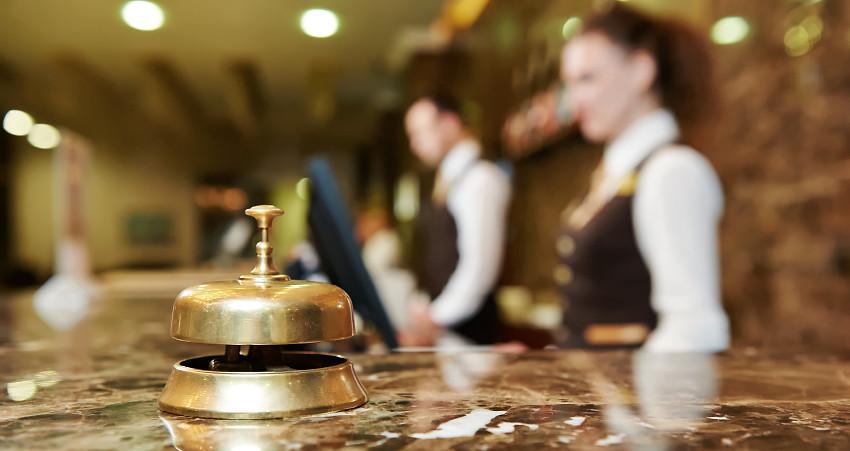 How Hotels Will Change After Coronavirus?
Lockdown measures are slowly starting to ease, meaning non-essential travel is on the horizon. But hotels won't exactly go back to normal.

By Elysia Tanswell

Jun. 15 2020, Published 2:28 p.m. ET
Lockdownmeasures are slowly starting to ease, meaning non-essential travel is on the horizon. California, specifically Governor Gavin Newsom, may approve leisure-travel from as early as Friday. In response, the hotel industry is making some significant changes to how they operate.
The California Hotel and Lodging Association has developed a 34 point plan to prevent the spread of coronavirus in hotels. The organization will give hotels that comply with the plan a window decal stating that it meets their "Clean + Safe" standards.
The plan includes guest considerations, staff considerations and cleaning requirements.
Examples of the guest considerations include…
Signage marking out social distancing in communal areas.
Mask requirements where social distancing is not possible.
Asking guests to use hand sanitizer at entrances and contact areas.
Valet services will not be available and hotel staff will no longer open car doors for guests.
Housekeeping staff will no longer enter a room during a guests stay unless by special request. Special requests will not automatically be accepted. If they are, any cleaning will take place when guests are not in their room.
Article continues below advertisement
Examples of staff considerations include…
Hotels will provide their staff with PPE in accordance with state or local rules.
Management will encourage staff to take their temperature at the start of a shift and stay home if they are unwell.
Staff will conduct meetings using correct social distancing.
Staff will be educated on proper hand-washing technique and follow guidelines for when to wash their hands.
Housekeepers will ware masks and gloves.
Examples of cleaning requirements include…
Article continues below advertisement
Hotels will introduce EPA approved cleaning in guest rooms. Cleaners will also pay special attention to high touch areas.
Housekeepers will wash bed linen at the highest temperature in line with CDC guidelines.
Guests will no longer be able to use shared food and beverage equipment (e.g. tea/ coffee service).
If the hotel suspects a guest has the virus, they will vacate the room. If a case is confirmed, they will not rent out the room until it has undergone enhanced sanitization.
Staff will sanitize shared equipment before and during each shift. They will also clean it before another member of staff uses it.
Whilst this plan is California specific, this is likely what hotel stays across the U.S will look like in the bear future.