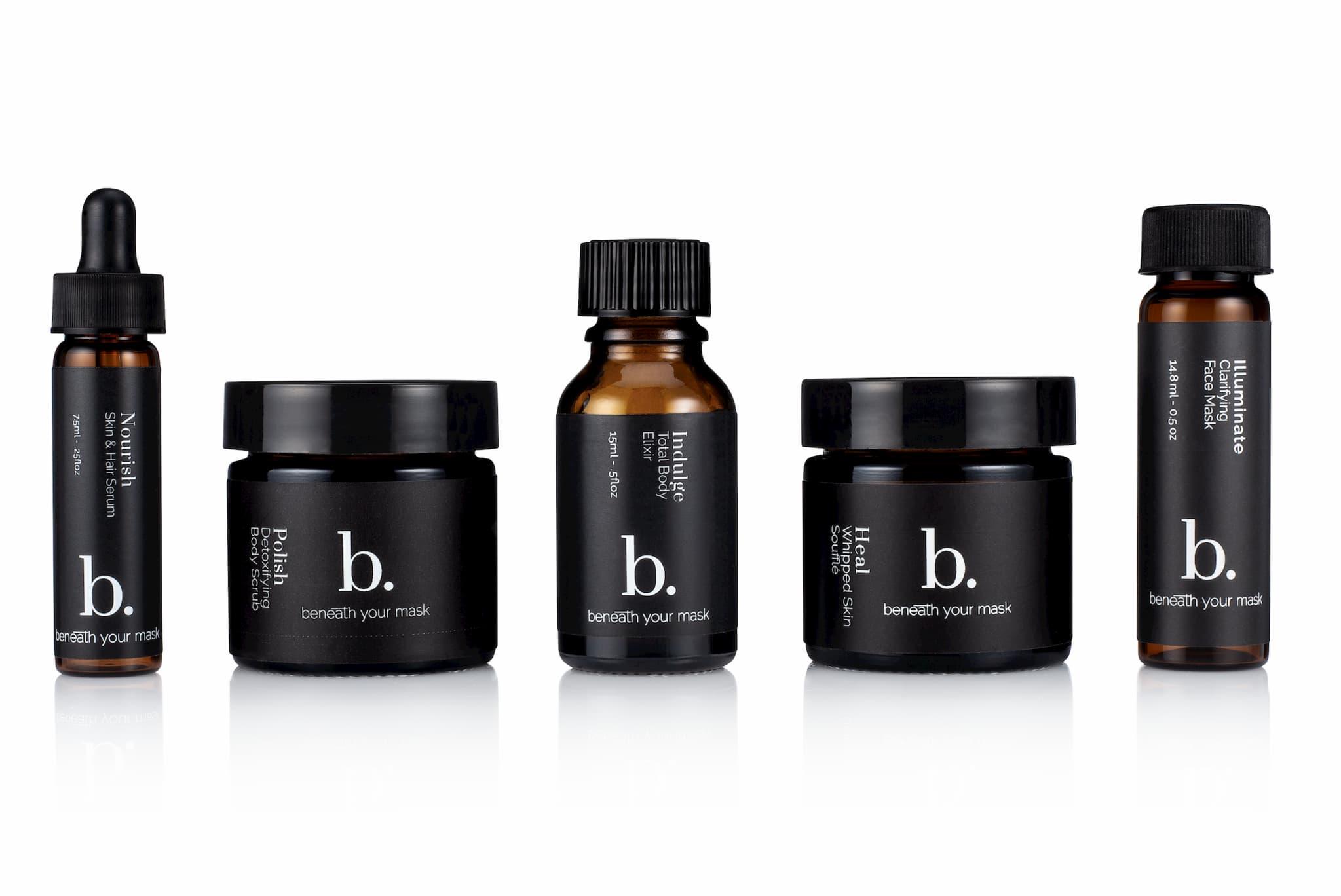 Black-Owned Brands to Shop Right Now
In the state of the world we live in, it's important to help support all Black-owned business and help each other prosper in every way imaginable.

By Zaire Turner

Jun. 19 2020, Published 1:13 p.m. ET
These last few months have impacted the Black American community negatively from social injustice and the disparities of those affected by the COVID-19 pandemic. Being apart of the African American community, you see the potential that we all have, especially when it comes to the creation and managing of our own businesses. In the state of the world we live in, it's important to support all Black-owned businesses and help each other prosper in every way imaginable. In their own way, these brands serve a purpose of passion and creativity.
Frere
The Frere brand designs many tailored custom suits, bombers, and trucker jackets. This brand has received business from the likes of rap artist Jay Z and NBA star Stephen Curry. Available for purchase on their website.
Diop
As said in a description on the Diop official website, their products are culturally rooted in West Africa. The designer wants to initiate a sense of cultural appropriation meaning that anyone can wear and support, but would have to understand the customs of the people to which they belong too. Diop is all about teaching and enlightening others on culture. You can purchase the product right from their website.
Article continues below advertisement
Beneath Your Mask
Beneath Your Mask makes both skin and hair products with natural, non-toxic, and wholesome ingredients. Their products include lip balms, hair serums, detoxifying body scrubs, and clarifying face masks to help improve and manage your hair and skin needs. Incorporate these items into your daily routines, now available for purchase on their website.
Pyer Moss
Pyer Moss is a successful luxury brand and has ruled at New York Fashion Week staple for its statement pieces. A selection for both men and women, the collections feature many styles ranging from cropped hoodies and tuxedo shirt dresses to mock-neck pullover long sleeves, overcoats, and t-shirts. All items are available on the Pyer Moss site.
Article continues below advertisement
Briogeo
The Briogeo brand has a selection of items like shampoos and scalp scrubs to help you achieve and maintain the healthiest hair possible. This brand has been awarded The Men's Health Grooming Award, further proving the effectiveness of the products. Each item is personalized to your hair type to enhance your hair grooming experiences. All products can be found on Briogeo's website.
Daily Paper Clothing
Based on African Culture, Daily Paper Clothing designs pieces that are representative of the music, art, and fashion of today's world. With the implemented tie-dye art on the tees, long sleeves, shorts, and other items of clothing, men, women, and children can be found sporting Daily Paper Clothing. Check out their clothes on the brand's website.
Article continues below advertisement
Darryl Brown
This brand features clothing with smooth, sleek, and breathable designs. Their designs feature crew necks, long sleeve t-shirts, and painter long coats. Darryl Brown is said to utilize his inspiration from being in steelwork and railroad. Check out the brand's website.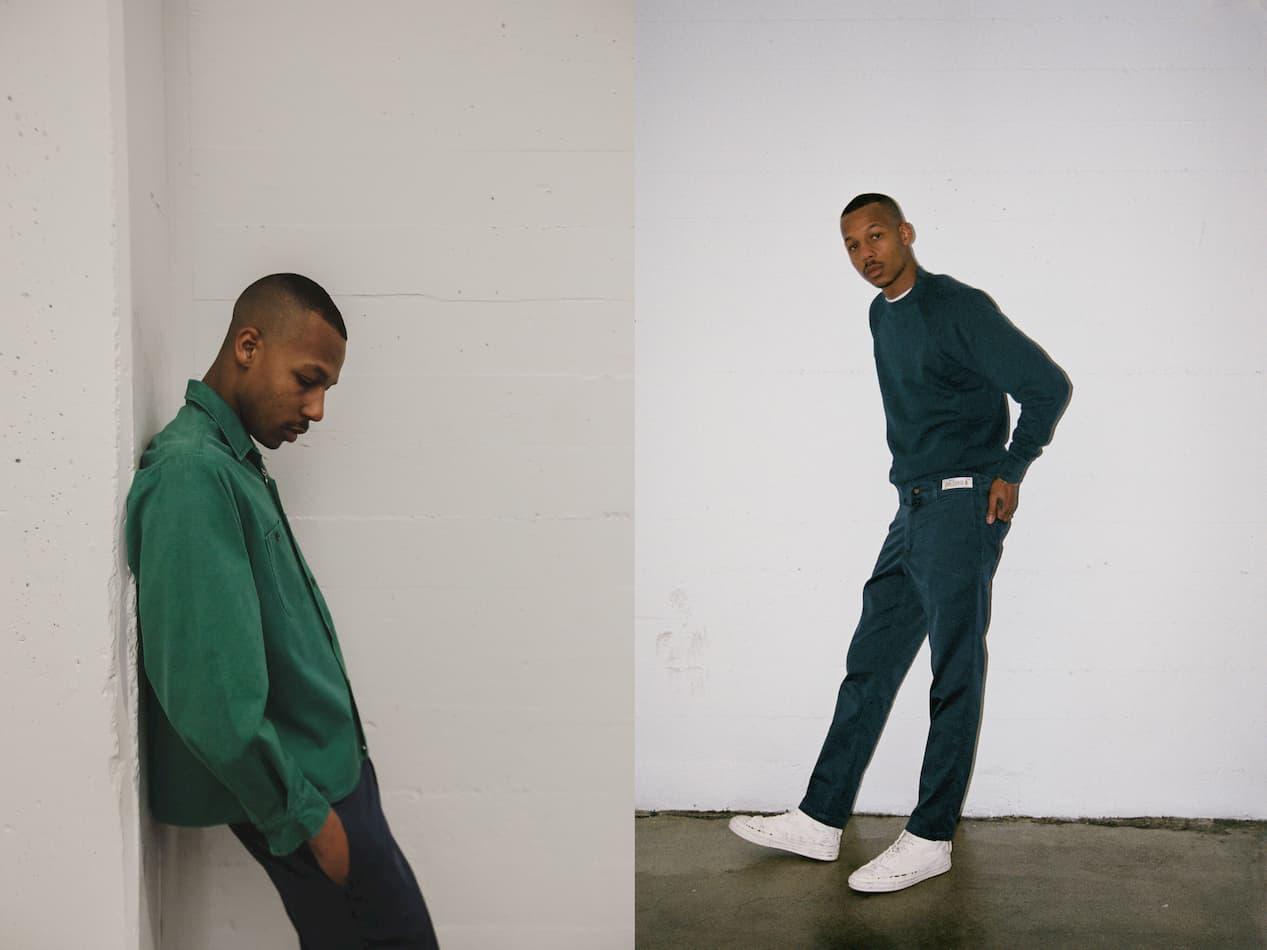 Folklore
Folklore is a soul-based online store with the concept of tracking down locally made products from artisans from South Africa and multiple West African countries. Featuring different brands of clothing and accessories, you will be able to shop through a variety of jumpsuits, short sleeve polo shirts, fez military hats, and styles of tunics. Everything is available for purchase on Folklore's website.
Article continues below advertisement
Heron Preston
The Heron Preston Clothing brand has been known for its many collaborations, featuring big companies like Off-White, NASA, Nike, and many others. This streetwear brand has several styles of jackets from windbreakers to techno raincoats. They also sell backpacks, bags, iPhone cases, jewelry, and knitwear. HeronPreston has established itself as a very intriguing brand in fashion. You can view and shop @heronpreston.com
Armando Cabral
Armando Cabral is a footwear brand featuring Italian crafted footwear. If your looking for high-quality leather shoes this brand will spark your interest, with many styles of boots, sneakers, sandals, and loafers available. Available for purchase @shop.armando-cabral.com
Article continues below advertisement
Ashya
Based in New York, Ashya a unisex brand boasts high-quality travel accessories. From things like passport holders, cross body bags, and belt bags. You can travel comfortably and in style with the items available on the Ashya website. Shop for your travel needs with Ashya @ashya.co
Bevel
Bevel has come into the forefront to address specific problems for men of color. The brand boasts a collection of shaving products to prevent things like razor bumps , ingrown hair issues and works to improve skin.
Article continues below advertisement
Wales Bonner
Wales Bonner is a brand of clothing that is based on luxury European and Afro-Atlantic luxury clothing. The owner, Grace Wales Bonner has created a clothing brand featuring both men's and women's styled clothing. Ranging from tailored jackets and polo shirts to wide-leg cargo trousers and floral bowling shirts. You can view what products are available for sale on their website @walesbonner.net.
A-Cold-Wall
This brand's purpose is to bring attention to racial disparities going on in the world right now. Through clothing, this brand is contributing and raising money to help the Black Lives Matter Movement. This streetwear brand features styles like shirting, suits , outerwear, jerseys and sweat, and even footwear. You can browse and support this brand @a-cold-wall.com