Traveling Through Boston: Places to Eat, Stay and See
In Boston, there's culture, sports dynasties, and some of the best seafood in the country. Explore this east coast hub by visiting some of the city's gems.

By Erica Commisso

Jun. 22 2020, Published 12:16 p.m. ET
Boston – home to several sports franchises, a big piece of American history, and some of the best seafood on the east coast. The cobblestone streets and architecture are sights on their own, and Boston Common's beauty offers a great place to relax in the middle of the city.
It's easy to see the historically significant parts of the city's downtown core: the Freedom Trail is literally a bright red line on the sidewalks that invite you to follow it to every stop, from Faneuil Hall to the Bunker Hill Monument. But, stepping off of it is where the gems are: some of the best places to eat and drink, along with cool sights, require only a few steps away from the red line.
Article continues below advertisement
TO EAT: MIKE'S PASTRY (300 Hanover Street)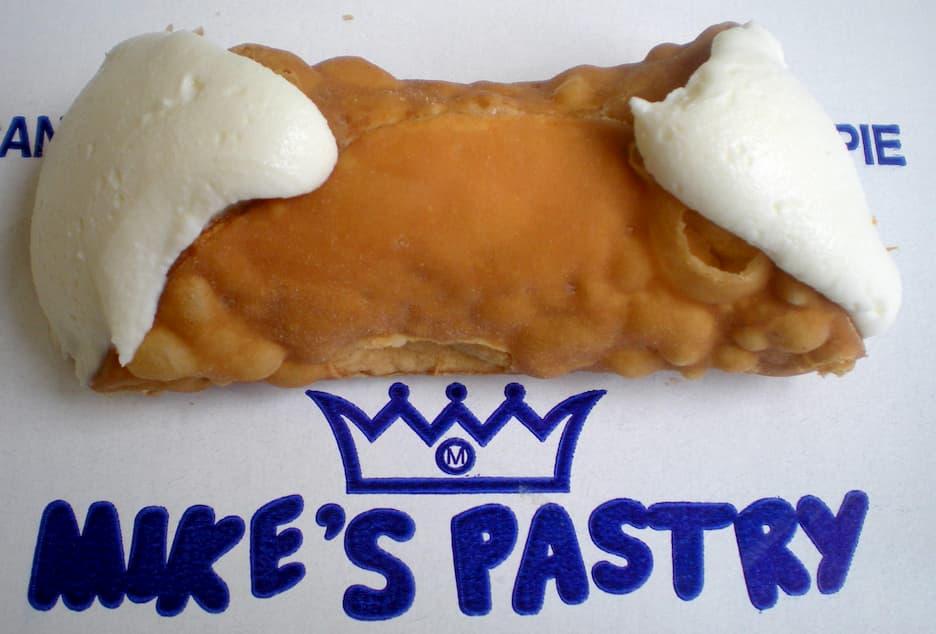 Located in the historic North End (Boston's Little Italy, which is also worth seeing), Mike's Pastry has been a city staple since 1946. They've expanded to include four locations across Boston, but the North End outpost is the historic one. Mike's is famous for its one-of-a-kind pastries invented by founder Mike Mercogliano, and his stepson Angelo Papa makes sure to keep Mike's recipe true to form. They're among the best cannolis in Boston – and some would even argue, the best cannolis outside of Italy.
TO DRINK: BELL IN HAND TAVERN (45 Union Street)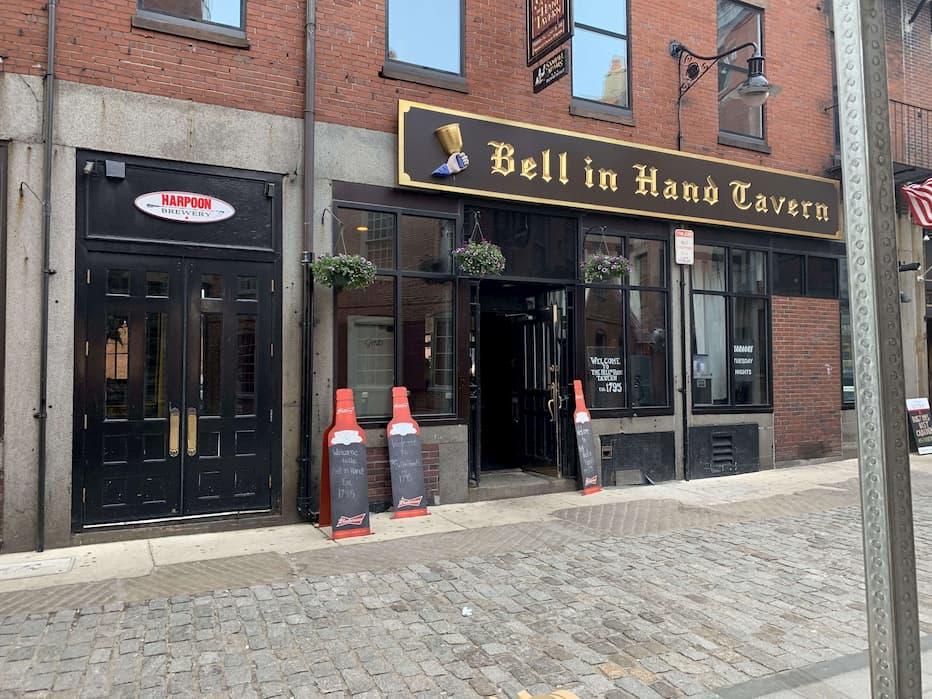 Bell in Hand Tavern is beside the Freedom Trail, and it's there for good reason: it's the oldest pub in America, marking it's first to pour in 1795. Now, they have a bustling bar, live music, and a great brunch menu. It's the go-to postgame spot for sports fans, but it's lively all day long. Their drink menu is brimming with cocktails, ales, and wines, and the food menu is great for sharing with friends. An added bonus: it's in a beautiful corner of the city, steps from Faneuil Hall, so even the view out the windows is amazing.
Article continues below advertisement
TO STAY: THE VERB HOTEL (1271 Boylston Street)
Conveniently located near the famous Fenway Park, The Verb Hotel offers a rock and roll vibe in affordable accommodations. There is an outdoor pool and a Japanese pub, and retro-chic decorations that honor the fact that the hotel has been around since 1959. It's close to the famous House of Blues and highlights the Fenway-Kenmore neighborhood's musical history. It's specifically catered to young people, so the art in the common areas, as well as the music-themed details in the rooms, are definitely Instagram-worthy.
Article continues below advertisement
TO SEE: BRATTLE BOOK SHOP (9 West Street)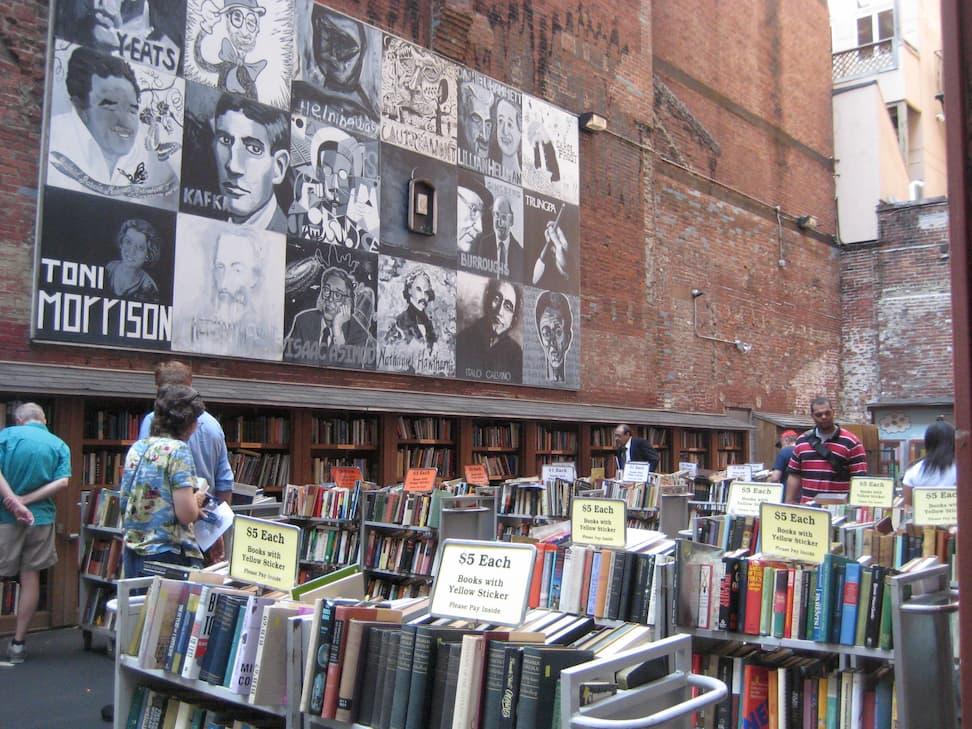 This place is any literature lover's oasis. The shop has been around since 1825, and the shelves are stocked with rare and used books for the perusing – or buying. The walls and corners are also decorated with taped up photos of authors like Jack Kerouac (who hails from – and is buried in – Lowell, not far from Boston), highlighting the legacy of Brattle's Book Shop. They also have a beautiful, massive mural on the wall, illustrating book spines and faces of famous authors like Franz Kafka and Toni Morrison. It accompanies their outdoor book selection, nestled in a gorgeous alleyway.
Article continues below advertisement
TO EAT: LEGAL SEA FOODS  (1 Harborside Drive)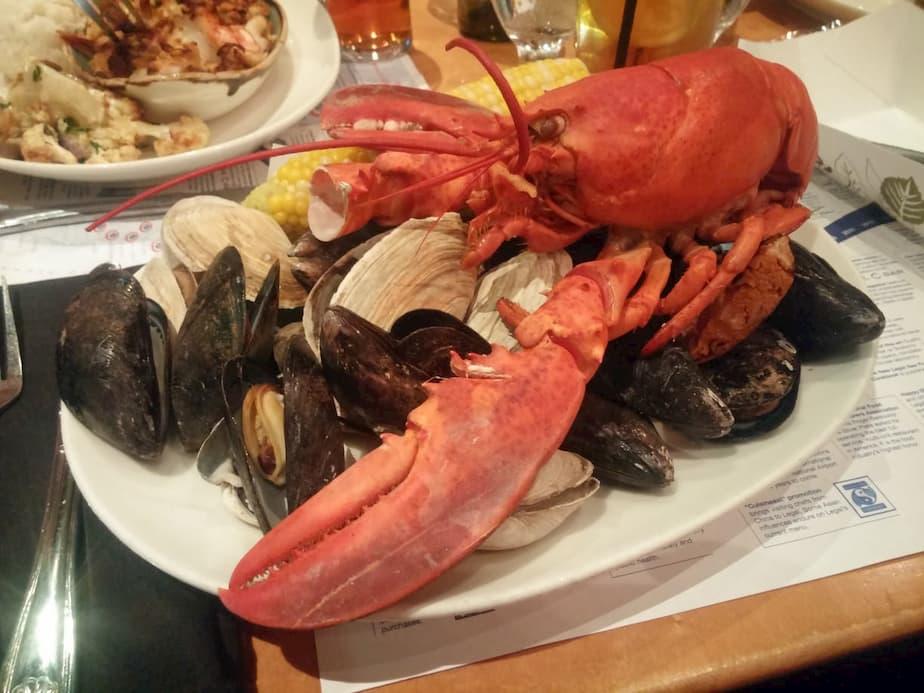 Though there are many outposts in the Boston area (and across the east coast), Legal Sea Foods' Harborside location is the 20,000-foot flagship that accommodates every kind of restaurant-goer. The first floor stays true to Legal Sea Foods' roots – casual, waterfront dining with picnic tables. The second floor provides a formal experience, and the rooftop deck has cocktails and small bites. They've been given several awards, including OpenTable's most scenic restaurant in America in both 2019 and 2018, and have Boston's best clam chowder according to Boston Magazine.
Article continues below advertisement
TO DRINK: ALIBI BAR (215 Charles Street)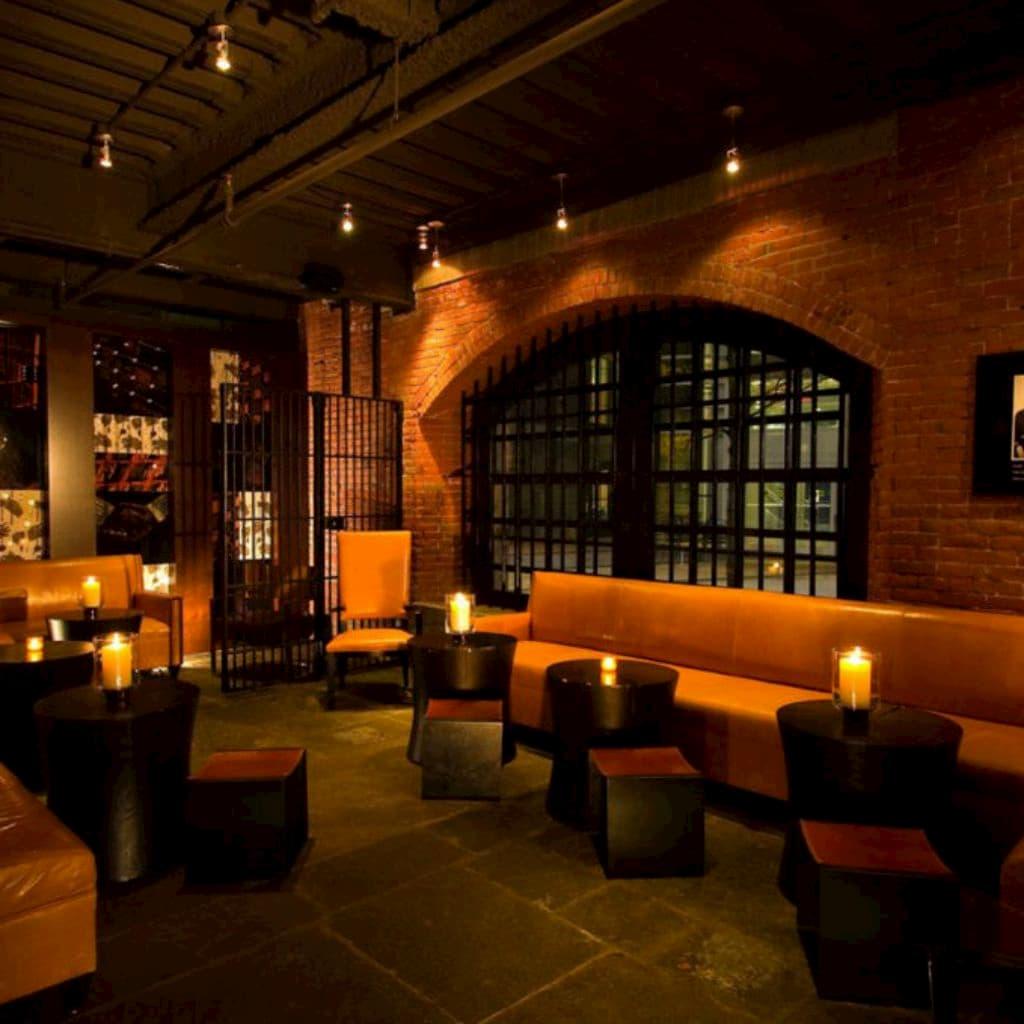 The Liberty Hotel in Beacon Hill is a commanding sight – it takes up an entire street corner. It's a large former jailhouse, and the first floor's Alibi Bar & Lounge pays homage to that history. The space kept the exposed brick walls and actual jail cells from the building's former life and added a cool, incarceration-themed touch: celebrity mug shots. Grab a beer or a cocktail in front of Jay-Z, Justin Bieber, Frank Sinatra, and more posing for the prison camera. There's a DJ every Thursday, and an outdoor garden for summertime cocktail nights.
Article continues below advertisement
TO STAY: THE COLONNADE HOTEL (120 Huntington Avenue)
Back Bay is one of the trendiest – and most convenient – areas of Boston, and staying there means staying in a central location that's walking distance to almost everything. The Colonnade Hotel is a 4-star hotel right across from the Prudential Center, an upscale mall that glistens with delight. There's a seasonal rooftop pool and a gorgeous, modern lobby, and different kinds of rooms for every kind of traveler.
Article continues below advertisement
TO SEE: NEWBURY STREET 
Newbury Street steals from some of the best parts of other cities: big, arching trees like Savannah, rows of brick townhomes like lower Manhattan, and history like Philadelphia. Walking up and down the trendy street reveals plenty of local boutiques, restaurants, and more, great for exploring on a sunny day. \
Article continues below advertisement
BONUS: DAY TRIP TO SALEM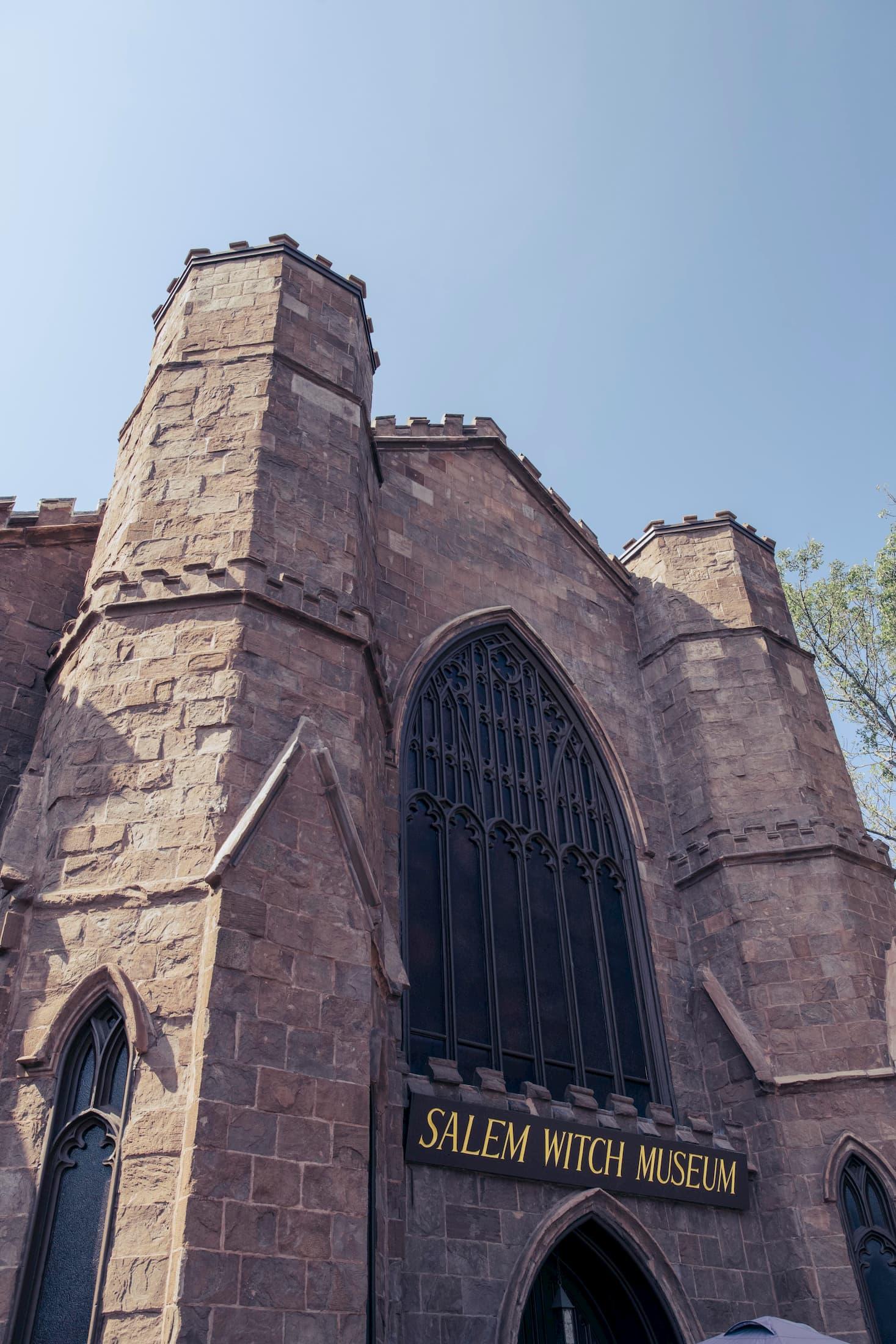 Salem is famous for the witch trials when dozens of women were burned at the stake for witchcraft. But, it's a quaint little town in its own right, full of restaurants, coffee shops, and some of the best places to eat clam chowder. A day trip to take in history (there are graves and memorials throughout the city) and the local culture is definitely worth the drive.
Article continues below advertisement