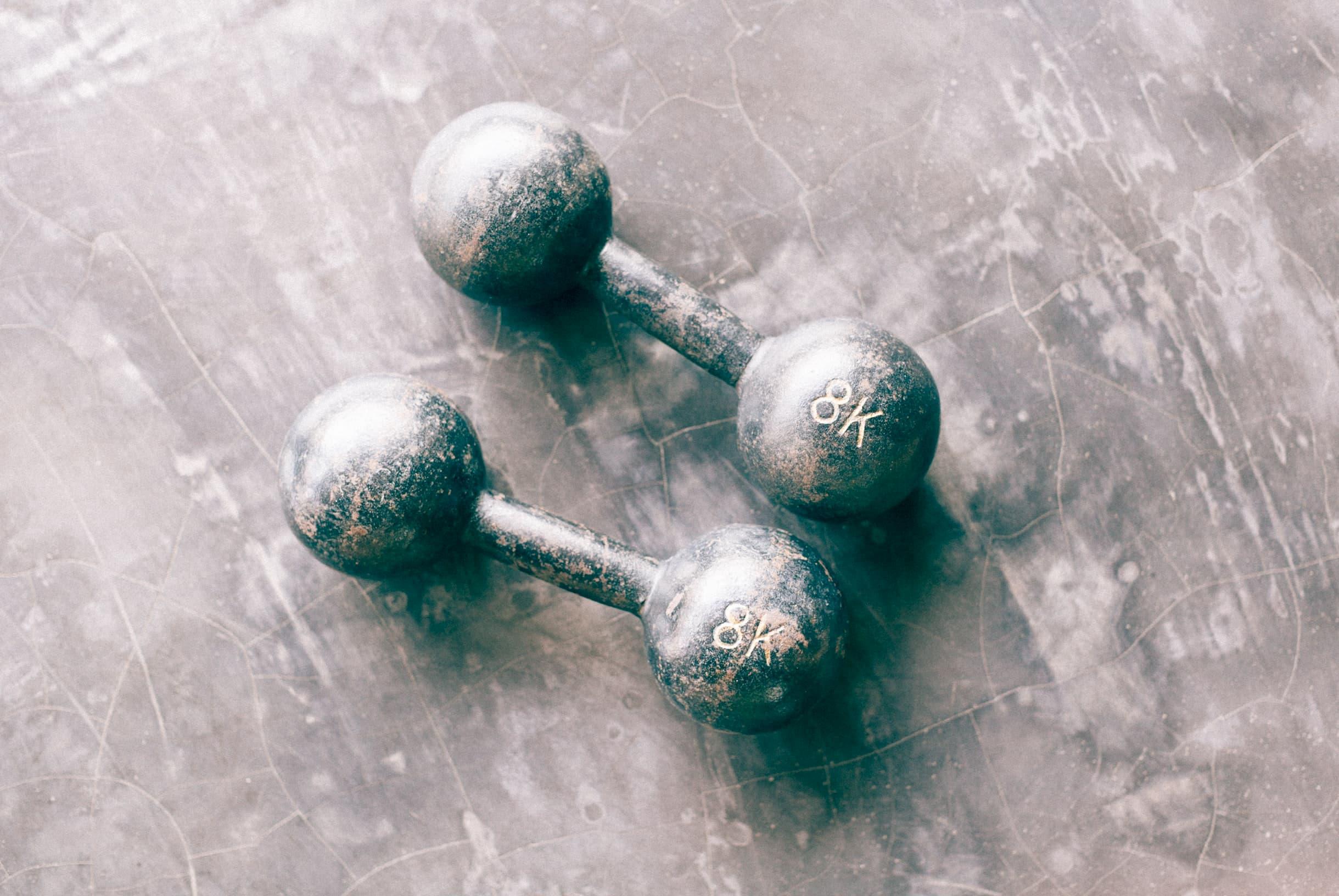 Working Out During a Pandemic 101
We caught up with fitness trainer Miranda Reeves and she reminded us of the importance of remaining active and working out.

By Tommy Rodriguez

Jun. 23 2020, Published 1:36 p.m. ET
Let's be honest. Quarantine already has most of us feeling miserable. That little voice in your head begs you to just eat all day, sleep, binge watch your favorite shows, and eat some more. Too often, we give in to that little voice. We caught up with fitness trainer Miranda Reeves and she reminded us of the importance of remaining active and working out. "Exercise is how I release stress, brainstorm ideas, plan my day, [and] increase my confidence," she says. "During these times, all of that is more important than ever."
Unfortunately for you, gyms being closed all across the country is not an excuse to not get a workout in! You can have the workout of your life in the comfort of your own home, with little to no equipment at hand.
Most stretching and flexibility exercises do not require any equipment at all. Find a spot in your home where you can stretch freely. If you're unsure of what stretches to do, PiYo exercises are a great option. "PiYo is a fusion of pilates and yoga with a cardio aspect," Miranda explains."It focuses on strengthening, lengthening and increasing muscular flexibility. If you don't have access to a PiYo instructor, video or app, then just give yoga a try!"
There are plenty of cardio options that you can do from home as well. Miranda encourages you to keep it simple and give this interval training workout a shot. The following eight exercises are to be done for 30 seconds, each to make up a five-minute workout:
Jumping Jacks
Jump Rope Simulation
High Knees
Standing Oblique Crunches (left then right)
Wall Squat Hold,
Rear Lunges (left then right)
Push-ups
Sit-ups
Article continues below advertisement
Article continues below advertisement
Take a 90-second break after the workout and try to complete as many sets as you can. "Try to increase the number of sets you can do each week!"
Strength exercises are where you can get creative. Planks are always an excellent option as it's a "total body exercise that forces you to engage a lot of muscles at once." There are tons of variations of planks you can do:
Article continues below advertisement
Forearm Planks
Full Arm Planks
Side Planks
Reverse Planks
If you can already hold a plank for two minutes, challenge yourself and hold it for three. You can even try incorporating household items into your workout. You may not have weights, but you do have that giant jug of water that can serve as a kettlebell. "Tap into that childlike mind of yours and get creative."
Finally, throw on some good music or that workout video you've always wanted to watch. Miranda will be regularly posting workouts on her Instagram (@miranda_unbound) for you to follow along, and you can always search for workout playlists if you need to find some tunes. Getting the ball rolling on your workouts can be difficult during these times of hardship. A good song can be just what you need to find that ounce of motivation to get up.
Put the cookies down and roll out of bed. Don't you want that summer body by the time this quarantine is over?