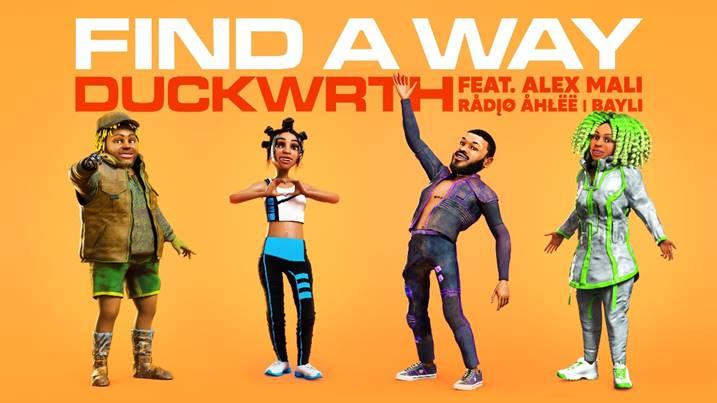 Duckwrth Speaks Volumes with Lyric Video for 'Find A Way'
Duckwrth released the lyric video for "Find A Way". The video speaks volumes and accompanies a track that tackles our current political climate.

By Tommy Rodriguez

Jul. 1 2020, Published 6:51 p.m. ET
Today, Californian rapper Duckwrth released his officiallyricvideo for "Find AWay". The lyric video alone speaks volumes, and it accompanies a track that tackles our current political climate and the fight for black lives.
The track combines African and gospel-like vibes to make for an uplifting, powerful sound. Featuring AlexMali, RadioAhlee, and Bayli, the song almost feels like spoken word at times; a true testament to the poetic and uplifting nature of the track. All four artists come together to articulate and express that no matter what, we must keep fighting and we will find a way.
The video opens up with a powerful quote from the artist. "This video is a display of resilience our people have during these times. No matter how hard they try to oppress our power, we always find a way." The opening quote is then followed by a sequence of animated images and video footage of recent BlackLives Matter protests, as well as images from the Civil Rights Movement. It's easy to often forget how recent the Civil Rights Movement actually was, but this video puts that into perspective. We're still fighting for the same thing we've been fighting for hundreds of years: equality.
The visuals were curated and taken by Greg Noire, Miranda McDonald,Fred Agho, Charles Reagan, Roddie Cooper, Jessica Christian, Brady Law, and Phil Silver, and were animated by MFBVisuals.
Duckwrth continues to rise and take his artistry to new heights. In just 5 years, the L.A. rapper has released an array of critically acclaimed projects and works, with The Falling ManEP being his most recent. Keep finding your way, Duckwrth.