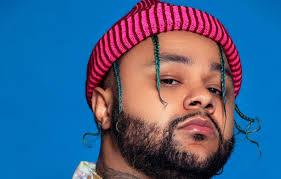 11:11 on new Music, Success, ATL and More
Hailing from Toronto, 11:11 turned a passion for production and beats into a flourishing music career. Now, he's gearing up to release his debut album

By Jamie Rollo

Jul. 7 2020, Published 4:41 a.m. ET
Hailing from Toronto, 11:11 turned a passion for production and beats into a flourishing music career. Once he began to realize his vocal potential, he started releasing music on his own leading to his rapidly expanding fanbase. After releasing his debut EP, 11:11, his following grew to over 200 million views and streams across sites. Now, 11:11 is gearing up to drop his debut album, inspired by the city of Atlanta, and so far released his latest single, "Me, Chanel & Jameson," along with the music video.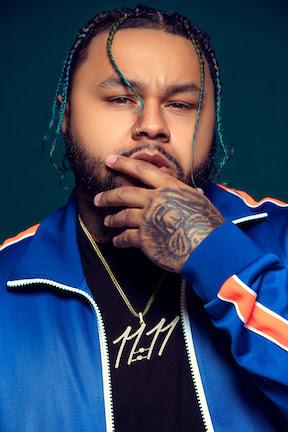 "Everyday I'd come home from school and the first thing I'd do is go home and hop on that computer and start making beats. It's just something I really love doing," 11:11 said in an interview with Bleu Magazine. "One day I just started singing on the hooks of my beats… My singing wasn't that great, obviously, but I tried and people said I had potential."
His low-tone singing style stemmed from learning to "whisper sing" because his mother would be sleeping in their living room while he worked. "I kept singing songs like rock and roll songs, country songs, or a whole bunch of different songs just to f*** with my voice and figure out my voice," he retold. Around that same time, 11:11 was working at a community center in the "Jungle" neighborhood of Toronto. "I ran the music studio there. That gave me more of an opportunity and more of a reason to just practice what I love doing, which I did."
Article continues below advertisement
In 2016, with the help of producers Matthew Burnett and Mike DZL, 11:11 dropped his self-titled EP. "If it wasn't for them, that 11:11 EP wouldn't have been made. It would've been made, but it would've been different. I don't think it'd be as good as it is without them. Those guys are amazing producers," he said admiringly. Burnett and DLZ handled the relaxed roll out by reaching out to several blogs and got Complex to premier it. "The album was okay," said 11:11. "It didn't do the greatest for the first year, but it did numbers – it did do alright numbers. But then a year later, the sh*t just started blowing up out of nowhere. That song 'You' started blowing up out of nowhere."
The artist himself was so astonished and humbled by the natural growth he actually questioned his team, constantly asking if anyone had paid for views and streams. 11:11 continued to release more successful singles from then until now. His singles "Good Love," "All Year" and "Listen" have been racking up streams since their release, each track gaining millions of streams.
Article continues below advertisement
"Me, Chanel and Jameson" served at 11:11's first release in the new year. The sultry R&B track was produced by the notable, Atlanta-based producers KEYZBABY and Theron of Rock City. According to 11:11, the title was selected at the moment when him and Theron were sipping on Jameson with a girl whose middle name is Chanel. "It's pretty straightforward, but that's exactly how the song came about. It was really genuine and unique," he added.
Article continues below advertisement
It was during this time that the artist was working on his forthcoming, debut album influenced by the city it was created in. "The first time I went to Atlanta was about a year ago. It was a culture shock," said 11:11, who was captivated by the thriving, predominantly African American community. "It made me tap into a side I didn't really get to tap into yet and show my audience. It gave me a lot of confidence."
"The excitement for me is that it's showing a different side of 11:11," he said of the upcoming project. "I'm really really excited about this album. I think the album is really really good and the people I worked with on the album are really good."
11:11's chosen stage handle, inspired by his mother, soon began to represent his career as a whole. "My mom would always in the house scream, '11:11 make a wish!' Like no, matter where we were in the house, she'd make sure you'd hear her. 11:11 stuck with me and when I was choosing a name for myself, I wanted something that was going to stick with people. That every single day they'd get reminded of me," he explained. "11:11 was really meant to be my artist name just because as soon as I chose that name, everything just aligned perfectly and that's what the number 11 signifies as well."