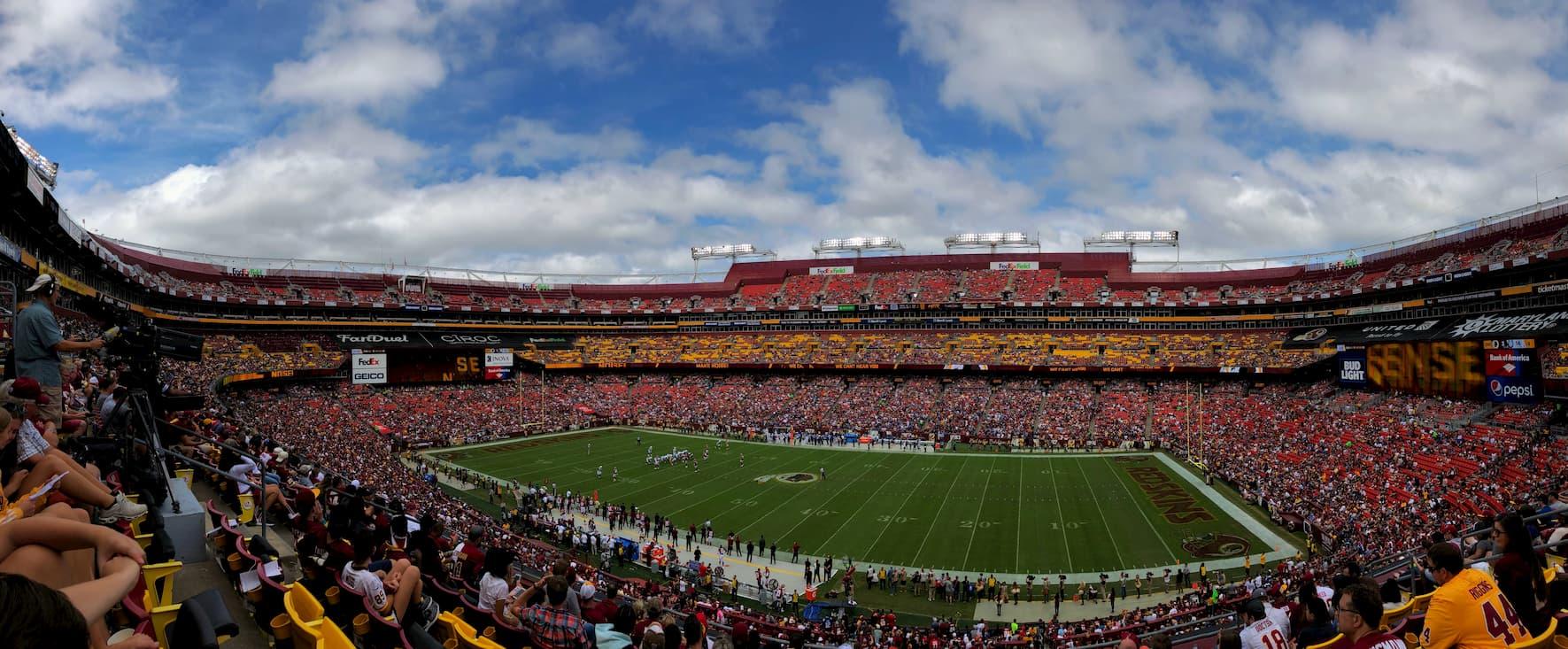 Washington Redskins Will Finally Change Their Name
The Washington Redskins have finally changed their name. It is widely accepted that the name is a slur against Native Americans

By Elysia Tanswell

Jul. 14 2020, Published 1:12 p.m. ET
The Washington Redskins have finally taken the decision to change their team name. It is widely accepted that the name is a slur against Native Americans and that the logo is offensive. Activists have been pointing the issue out to the team for years. However, in the past officials have met their concerns with hostility.
In 2013 Owner Dan Synder said, "We will never change the name of the team… I think that the Redskins fans understand the great tradition and what it's all about and what it means." When prompted further by USA Today, he then added "It's that simple. NEVER — you can use caps."
On July 13, however, the team put out a statement on their official twitter announcing the name change. The statement does not explicitly admit that the name was a offensive. Instead it explains that a review commenced on July 2 and that the outcome of the review is that the name and logo will change.
The decision appears to be the result of cooperate pressure.
FedEX formally asked the team to change the name back in early July. The request was a response to a report in AdWeek, which indicated that the name was causing problems with investors. Letters signed by 87 investment firms and shareholders with a combined worth of $620million were calling for Nike, FedEx, and PepsiCo to cut ties with the team unless they change the name. Following this Amazon, Target, and Walmart announced that they would stop selling the teams merchandise.
The team is reportedly resolving copyright issues with it's preferred name. There has been no official comment on what the new name and design will be. However speculation has mounted around the names Warriors and Redtails. The latter refers to an all Black group of pilots who fought in red tailed planes in World War II.