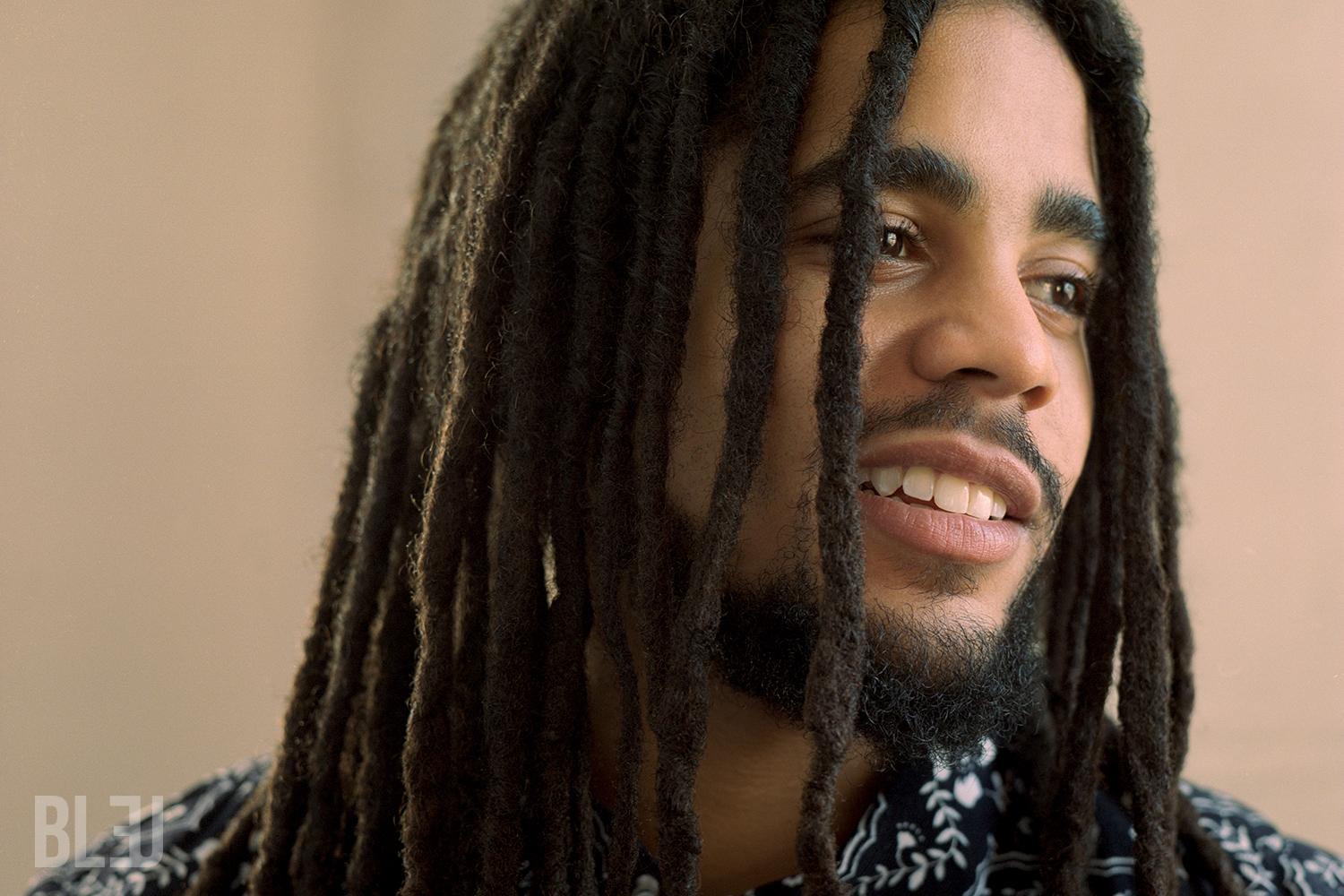 Skip Marley Was Born For This
It's minutes before our interview with emerging musician Skip Marley and an unpredictable WiFi connection holds the fate of our conversation.

By Ebony Allison

Jul. 16 2020, Published 10:48 a.m. ET
It's minutes before our interview with emerging musician Skip Marley and an unpredictable WiFi connection holds the fate of our conversation. Since the quarantine hit, in-person meetings with our cover stars have been replaced with Zoom calls and conference line dial-ins. And one bad LTE or 5G connection at the wrong time can completely sabotage these one-off encounters.
Did we take face-to-face interaction and social gatherings for granted? Skip Marley, begins to answer one of our questions in regard to our new socially distant reality but opts for a lighter reply,
"Ya know, it's an interesting time, but I think it's a good time to focus and connect with things you love ya know, for me that's the music."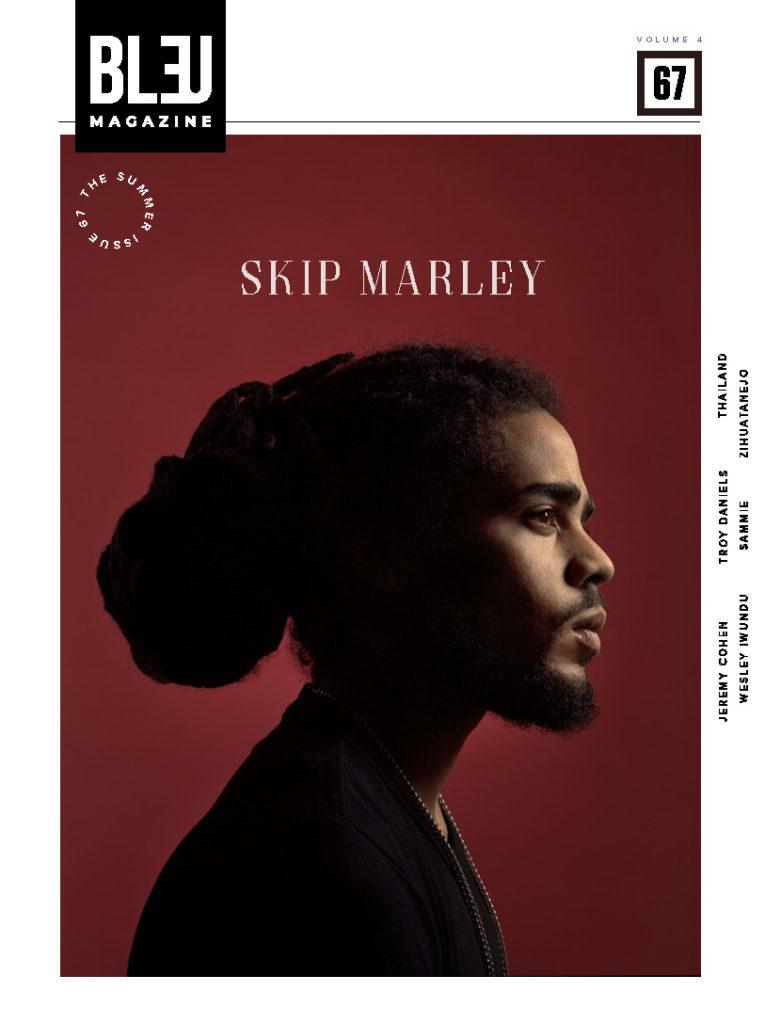 Just weeks before our exchange, Skip Marley became the first Jamaican born artist to land at No. 1 on the Billboard R&B Adult Charts. With his single "Slow Down" featuring H.E.R. imposing on all airwaves, the young musician makes it very clear that positioning on charts is a blessing, but not the fuel for his journey. Love, unity, and the ability to connect with others spiritually through rhythms and sound are the virtues governing the music he makes.
The son of Cedella, grandson of Rita, and nephew of Stephen and Damian Marley, he finds no pressure in living up to his genius family of musicians' namesake. Instead, he counts every blessing on his personal journey with music as a closer connection to his legendary grandfather, Bob Marley.
Article continues below advertisement
Knee deep into our phone call, there's a brief moment of silence, possibly a bad connection, but Skip manages to get out his last words. His tone is mellow and raspy, a Patois rooted in Jamaica. He humbly thanks us for taking the time to listen to his story and mentions his debut project dropping next month.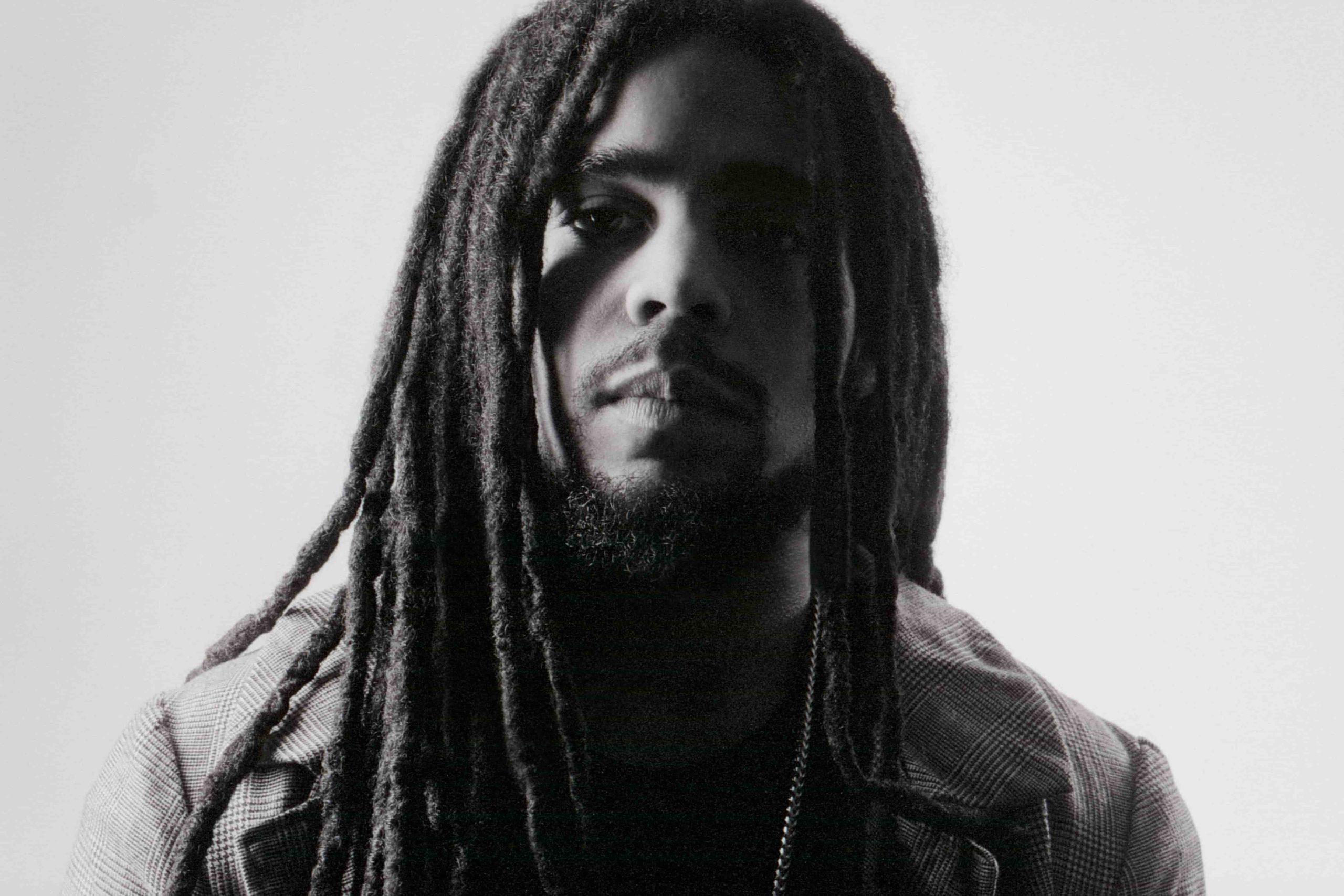 Article continues below advertisement
Photography by Jack McKain
Bleu: You come from a family of iconic musicians. Music has been embedded in your DNA by default, but what age were you when you began to tap into that creative side?
Skip Marley: It was around the age of like 13 or 14 years old. I was never pressured into music, it was just a natural connection for something I love, for me it was always about love.
Article continues below advertisement
Can you give us a little bit of your back story… What led to the success you have now?
It was around 2014 was when I first started working on music and going to the studio and creating music. My first single came out in 2015 "Cry To Me," and I remember touring with my uncles in 2015-that was my first time performing for people. My mudda was in connection with Island [the record label] through a connection with my grandfather and one day they were emailing back and forth and my mudda sent them my video for 'Cry To Me' and they asked who is that, and she said, that's my son and after that, they brought me in for a meeting.
Did you have any reservations with signing to a major label or was that something you hoped for?
No, it was a blessing. I think it was a connection from my grandfather, ya know. I think it was a special thing. I will say I had some thoughts about it definitely but I'm already on Tuff Gong, Tuff Gong is my grandfather's label. I'm always Tuff Gong, that was always first. Ya know it was interesting signing to a major label, but definitely a blessing.
Article continues below advertisement
And when you say it was interesting signing, what were some of those thoughts going through your head at that moment?
When I was signing, I didn't know what to expect. I wasn't sure how that would work. Working on music with different artists and different producers, and just going around finding the sound, and going around trying to see what sound could work with my sound. All of those experiences and trials were going through my head.
Now after you signed your deal with Island, you released your single "Lions" and then you linked up with Katy Perry. The two of you have such a different sound and are tapped into two completely different genres of music. How did that collaboration come about?
(laughs) I know right, we definitely make different types of music, or at least that's what I thought. But, um we recorded my single "Lions" in that same studio as Max Martin and his camp. Katy works with Max and his camp. Katy came into the studio one day and Max was playing my song "Lion", and she say who is that, and then he said oh that's Skip Marley and she say I need him on my next single, I want him on my next single, and then he called me and said Katy Perry wants you on her next single, I said Katy Perry, he said, yea Katy Perry, I said aight so ima fly over. I was in Miami, so I flew over to LA, and went over to their studio. And I remember Katie did a pop-in while I was recording so I met her then. She's a nice artist, with good vibes. I'm glad that I did it and how it turned out.
Article continues below advertisement
And even now, fast forward to the present day – your single with H.E.R. "Slow Down" is having a multitude of successes. How are you taking it all in?
Humbly, ya know, nothing happens before its time, that's how Jah works so all praises to the most high. But like I said, it's not about positions, it's about the message and the music, the effect on people, how people are affected by it. I just want to make music that affects people positively ya know.
What's your process for creating a song?
Ya know, sometimes you just feel an inspiration drop down on you and I'll just pick up the guitar and play a chord and then the words just drop down… Sometimes it can go like that. Or sometimes I might just have an idea. Or a chorus or a word, one or two words and just follow the feeling. When I first started writing music it was just me and the guitar in my room. That's where I started writing. I still write like that.
Article continues below advertisement
And is the guitar the only instrument you play?
No, I play piano and guitar, bass, and drums. I started playing the piano first actually, so I've been playing the piano the longest. I always wanted to play the guitar but I remember when I was young it would hurt my fingers. I was like 13 or 14 when my uncle bought me a guitar. And I remember saying, Unc I don't play the guitar, and he said, well you're going to, you will.
With everything going on in the world right now, many people are having a hard time finding peace, but your music always has such a strong message with being at peace, and healing and love.  What helps you to stay centered on your message?
Some meditation upon the Most High. We're supposed to have love and be love and give love from our hearts, so that's what I really meditate on ya know.
Article continues below advertisement
With you being from Jamaica, you already know there's a divine energy in your country. With your upcoming album releasing soon, have you had a chance to go to Jamaica to record?
Man, it's such a spiritual place, and I have been wanting to do that. I've performed down there but I haven't had a chance to record down there. When all this clears up I'm definitely going to go down and get some jam sessions in with a full band and just vibe ya know. I really want to go down there and just create and be in that element. There is nothing like Jamaica.
For new listeners who are just now becoming familiar with who Skip Marley is, what do you hope they take away from listening to your music?
I hope they take away consciousness, positivity, love, love for humanity, togetherness, a sense of unity, a sense of brother and sister, a sense of where we come from, and moving forward in humanity. No more going back, ya know? Just a more conscious approach to life and being connected spiritually.
Production Team
Photography by Jack McKain, Meredith Truax, Piper Ferguson
Fashion Styling by Stephanie Singer
Grooming by Melissa Hibbert and Danyette Thomas