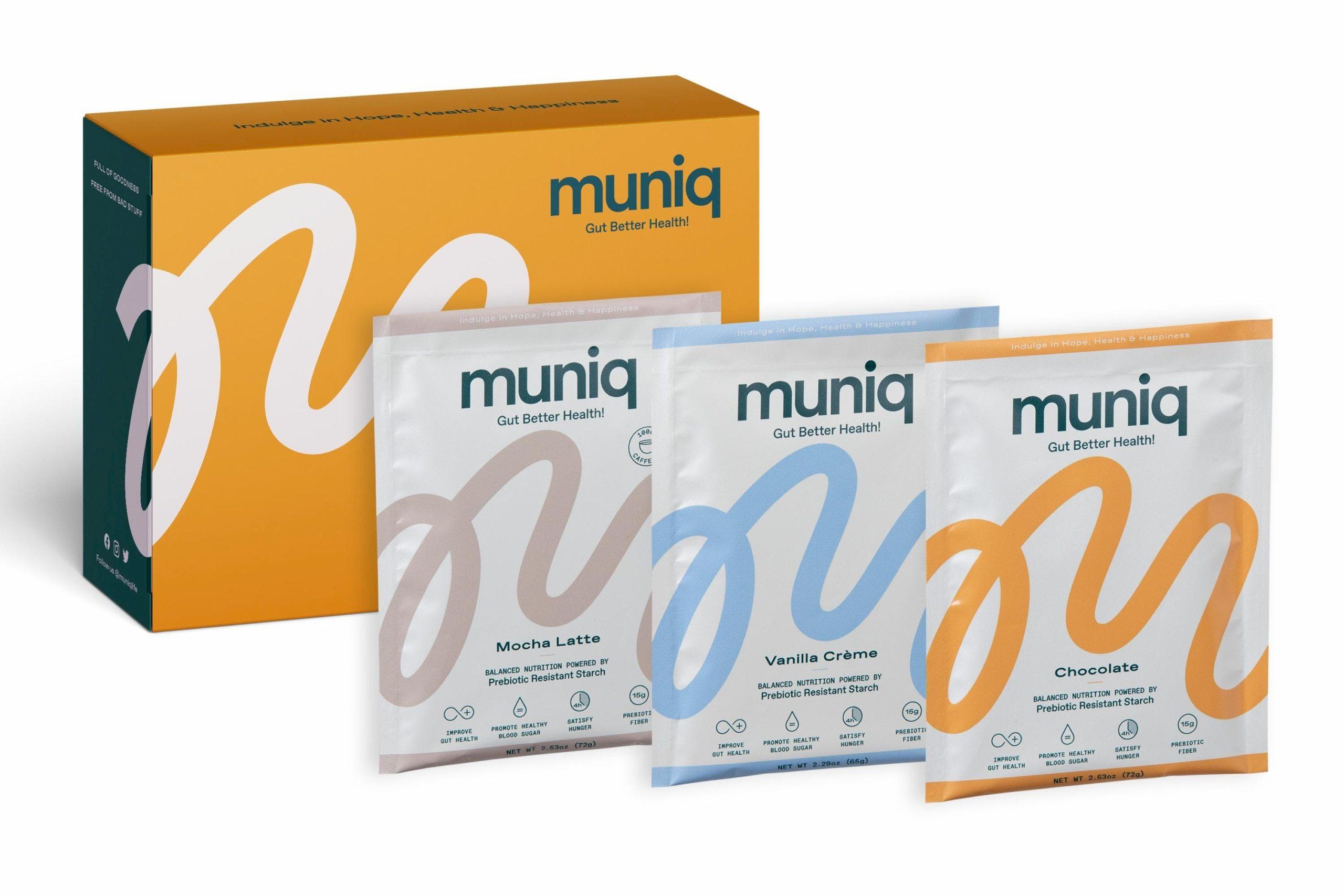 Muniq Nutritional Shakes aid in Gut Health and More
Owned by Marc Washington, Muniq creates nutrional shakes that promote gut health. Using key prebiotics, his formulas stand out against the rest.

By Justin Wallace

Jul. 23 2020, Published 11:34 a.m. ET
It's not very often you come across a Black-owned nutritional shake brand in an industry dominated by massive corporations. Not even a year old, Muniq has designed a perfect foundation where their consumers' health comes before purchase. Owner and founder Marc Washington served multiple positions across the supplement industry before creating his own lane.
The idea of Muniq came from an understanding of the opportunity arising from Washtington's health and wellness background. He saw a chance to do something different with new, transformative products. "To do this is leverage I learned in historically working for successful health and wellness companies," said Washington.
The inspiration of Muniq came from Washington's late sister Monica. "She was very enthusiastic, energetic, full of life, but she had major health issues," he said. Growing up, Monica dealt with diabetes and high blood pressure. In memory of Monica, the name "Muniq" was created to connect Monica's name and the word unique.
Article continues below advertisement
Muniq's line of nutritional shakes is formulated with natural prebiotic resistant starch fibers that promote a healthy gut microbiome. The website is set up to put the consumers first. Before purchasing, customers are allowed to take an assessment regarding their health status. "Our website has been foundational to our strategy with how to interact and engaged with customers," added Washington. Muniq wants to be the solution to help people take back control of their health. They also seek to educate and raise awareness around the importance of gut health.
Starting a nutritional shake company comes with a lot of challenges. Washington added, "Overarching challenges of being in this industry is an entrepreneur and an African American male." In an industry dominated by white males, Washington has made it his priority to make his brand effective. There are multiple dimensions of challenges, but there is great joy that makes the challenges worth it.
Muniq currently has four available flavors: chocolate, vanilla crème, mocha latte, and vegan chocolate. The prebiotic resistant starch shake balances your blood sugar, strengthens your gut microbiome, and keeps you full for four hours. Head over to muniqlife.com to put in your order.