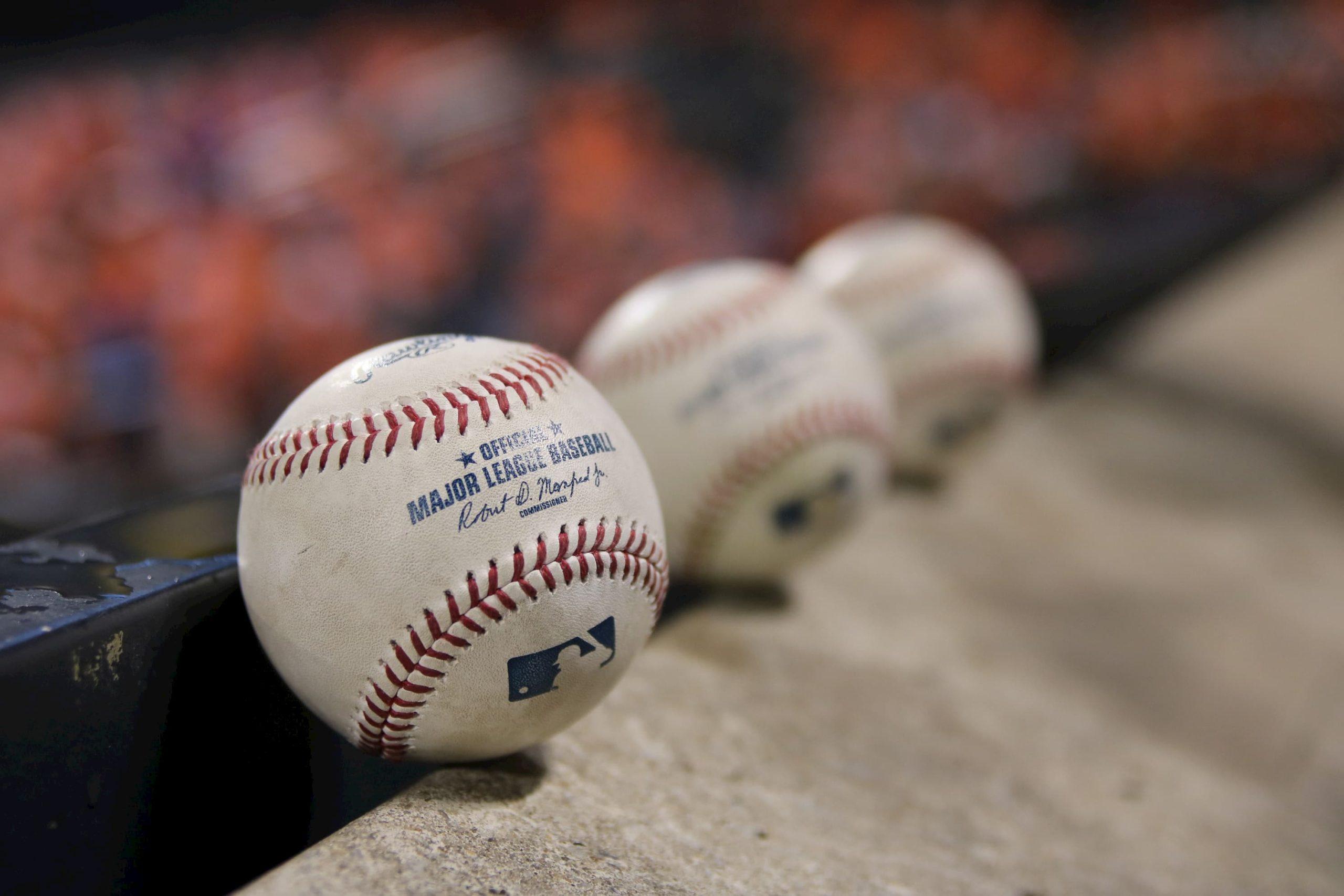 Miami Marlins Press Pause After COVID-19 Outbreak
Five days was all it took for complications to arise. Not even a week after Opening Day, 17 members of the Miami Marlins have tested positive for COVID-19.

By Tommy Rodriguez

Jul. 29 2020, Published 10:08 a.m. ET
Five days. Five days was all it took for the first complication to arise. Not even a week after MLB's Opening Day, as many as 17 members of the Miami Marlins have tested positive for COVID-19. Executives have been forced to pause Marlins and Philadelphia Phillies games in order to neutralize the outbreak, as the Phillies are coming off of a home series against the Marlins.
Of the 17 confirmed cases, 15 are players, the first of which being Jorge Alfaro testing positive on OpeningDay. Since then, the virus spread throughout the club until there was no choice but to stop play. The Marlins' season has been halted until August3.
"The health and safety protocols were designed with a challenging circumstance like the one facing the Marlins in mind," MLBsaid in a statement. "The response outlined in the joint MLB-MLBPA Operations Manual was triggered immediately upon learning of the cluster of positive cases, including contact tracing and the quarantining and testing of all of the identified close contacts. The Marlins' personnel who tested positive remain in isolation and are receiving care."
Teams affected by schedule changes as a result of the outbreak also include the Washington Nationals, BaltimoreOrioles, and New YorkYankees. The Nationals' series at Miami this weekend has been postponed, while the Orioles and Yankees will now face off instead of their scheduled games against the Marlins and Phillies, respectively.
The schedule changes have sparked concern over whether or not some teams will be able to play all 60 games, considering this may not be the only outbreak of the year. Teams playing differing amounts of games will affect winning percentages, and possibly playoff seeding.
Article continues below advertisement
A coronavirus outbreak in MLB was the last thing any of us wanted, but it is definitely not the last thing we expected. We must accept the risk of an outbreak having the potential to sideline much of an entire team and put the season on hold. However, in order for the 2020 MLB season to be a success, the league may have to revise some of their protocol on testing and social distancing. After the announcement to pause play was made, Miami Marlins CEO Derek Jeter released a statement stating that the club will now shift to daily testing. Why daily testing wasn't already implemented is beyond me.
Commissioner Rob Manfred currently has no plans to postpone or cancel the 2020 season. We wholeheartedly hope that remains the case, but an outbreak this early into the season is concerning. Expect the unexpected.