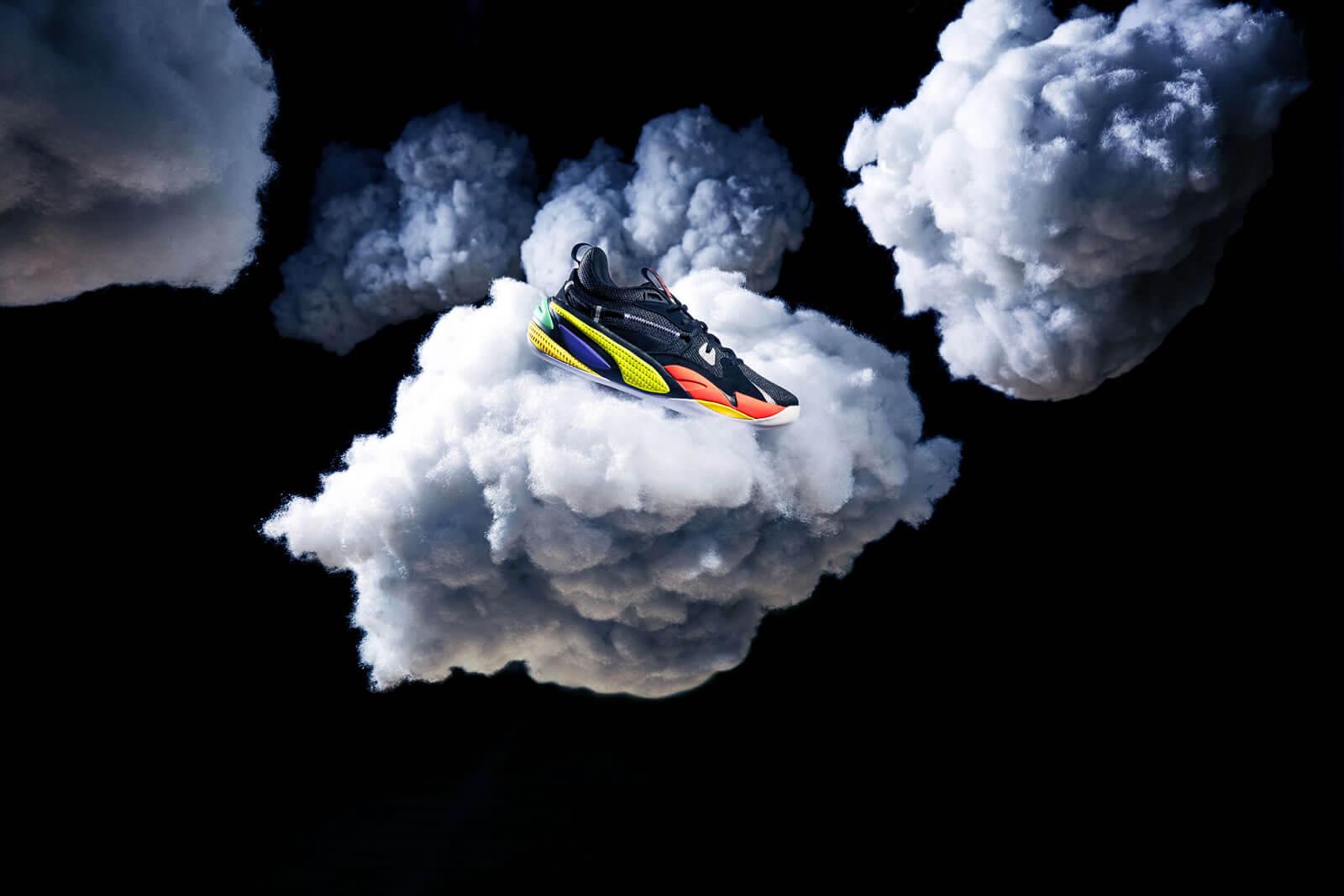 J. Cole and PUMA Unveil the RS-Dreamer
PUMA has officially debuted J. Cole's first signature basketball sneaker, the RS-Dreamer. Starting July 31st, the sneaker will be available for $125!

By Tommy Rodriguez

Jul. 29 2020, Published 8:16 p.m. ET
PUMA has officially debuted hip-hop legend J. Cole's first signature basketball sneaker, the RS-Dreamer. The rapper's career has gone hand in hand with basketball since its inception, and is now coming full circle with his very own basketball sneaker. For the Dreamville artist, dreams do come true.
The sneaker is stylish and functional, for both on and off the court. "Over the years, basketball shoes have progressed greatly in their level of technology and comfort but have strayed too far away from designs stylish enough for cultural relevancy," the rapper told PUMA. "The Dreamer hopes to change that reality. The highest level of on-court performance meets the highest level of aesthetic design for daily wear. Once again, you can hoop in the same shoes you wore outside."
The all-new silhouette is built to excel at the highest level of play, largely thanks to PUMA's running technology and "RSfoam." The shoe's sleek, black upper features J. Cole's "DREAMER" logo on the heel, and pairs a colorful midsole consisting of blue, green, yellow, purple, and orange shades. The shoe remains reminiscent of PUMA's other RS silhouettes, but is undoubtedly unique.
PUMA and the Fayetteville rapper announced their official partnership during a commercial break this past NBA All-Star Weekend. The TV spot revolved around Cole's message of never giving up on one's dreams, no matter the circumstances. As a former basketball player who chose to pursue his rap career instead of playing at St. John's University, Cole is living proof of the power of dreams. Over a decade later, he has merged together and conquered both of his biggest childhood dreams: music and basketball.
"When said out loud, all the best dreams sound crazy," J. Cole explained. "Dreamer was created with the belief that, still, we must follow ours, no matter how unachievable they may seem to others."
Cole was present for and input into every step of the shoe design process. The RS-Dreamer will be the first of several signature styles PUMA will release with the artist, and will surely make tons of appearances on the feet of PUMA HoopsAthletes. The shoe has already been seen worn by the likes of KyleKuzma, Danny Green, and other NBA and WNBA athletes.
Look out for the new RS-Dreamer and matching limited apparel starting this Friday, July31st! Retailing for $125, the sneaker will be available exclusively in store and online at PUMA and the Foot Locker Inc. Family of Brands.