The Creatives: Meet New People With Jeremy Cohen
Jeremy Cohen shows us that lockdown doesn't have to be lonely. His popular rooftop series features both photos and videos of New Yorkers on their rooftops.

By Elysia Tanswell

Aug. 3 2020, Published 3:18 p.m. ET
Jeremy Cohen has a passion for people. In his own words, "I love telling stories and I use my cameras to tell them. I'm a people person and a storyteller."Throughout his career, he has photographed music festivals, shot for the Nike X Infatuation collaboration, and even completed a campaign in support of the Hetrick-Martin Institute, the oldest and largest U.S provider of LGBTQ+ youth services.
But he is perhaps best loved for his charming depiction of life under lockdown. A rule stating that people need to stay away from one another may seem like the worst-case scenario for a photographer whose craft centers around people. Instead of hampering his creativity, the stay-at-home order has birthed some of his best work. His popular rooftop series features both photos and videos of New Yorkers using their roofs as gyms, concert halls, date spots, and anything else closed by COVID. Similarly, his stoop series uses photos to document the new normal of people using the stairs in front of their homes as spots for fresh air and mask-free socialization.
We spoke to Jeremy about his work, his process, and the importance of being open to inspiration.
Article continues below advertisement
How did photography become your passion?
"It first happened when I went on a vacation with my family. We went to Yellowstone National Park and my dad brought this cheap camera. I have a younger sister, we're a year apart so naturally, we're very competitive. She got the camera and was taking these photos of all the nature and scenery. I thought all of them looked so cool. I got jealous so I borrowed the camera and I started snapping away and that was it. I loved it from the first picture I took."
How did it move from hobby to profession?
"I went to college for photography and that's where I started shooting professionally. When I started I wasn't sure I wanted to be a photographer. I just thought I wanted to be in the creative industry. Eventually, I decided that it was what I wanted. So me and my friend sat down and planned how we were going to become photographers. One of the ways was to start assisting. I wanted to get connections and experience. So I contacted hundreds of photographers and out of hundreds, a couple got back to me. I learned so much from them and it gave me the confidence to shoot myself. I continued working for them after I graduated. I had all this free time. That's when I started to build my portfolio and put it out there. Then people were looking at my work and it started to gain some traction. I got hired for one shoot and then it turned into another and it was a snowball effect from there."
Article continues below advertisement
What kind of equipment do you use in your work?
"Mostly just my phone. I also do video. I'll combine native cell phone video with photos that I take in the moment. Sometimes as I'm filming I'll shoot photos. I'll film in one hand and then I'll shoot photos in the other hand and then I'll combine them in a video. It's kind of this new format that I've been experimenting with. It's a lot of fun."
How would you describe your style and approach?
"I'd say my style reflects my personality. I'm an optimistic person. I like to bring out the best in people. But also I tell important stories because everyone has a story to tell. Every person is special in their own way."
Article continues below advertisement
Are there any stories you've told that left an impact on you?
"Even today, I went up to this guy in Washington Square Park. I was talking to him for a while. I like to build a connection with the subjects. It's just this guy that's always in the park ever since I've lived here. He's been hanging out with pigeons in the park for 18 years now. He had some crazy stuff happen to him at work, it was this whole messy situation. But he found the pigeons right after that. They're these creatures that he can trust and they always love him. He knows all their names. It's incredible and he's so nice. So we talked for a while and I took some portraits. He has a pretty interesting story."
Your rooftop and stoop series were both born out of lockdown. Can you tell us more about how they came about?
"With the rooftop series, I just started shooting from my apartment. I noticed right outside my window that all these people were out on their rooftops doing all different things now that they couldn't go out. People were doing workouts, playing music with all these different instruments, and dancing on their rooftops, so I just started documenting it. That's how it happened and it turned into a series."
Article continues below advertisement
What was the most interesting thing you saw on the roof?
"I think it was this guy playing tennis. He was just on his rooftop practicing his serve. He would only pretend to hit the ball because if he actually hit it he'd lose the ball."
And the stoop series?
"Something that I've been doing a lot since quarantine is riding my bike. It's a safe way to get out and get some fresh air while still social distancing. While I was out riding I noticed all these people on their stoops. A lot of apartments in certain neighborhoods in Brooklyn have them. People would go out to get fresh air and just chill on their stoops. I thought it was so interesting. I like it when a series has one common denominator. In this case, it's the frame. It's a straight up shot of the stoop with the house in the background."
Article continues below advertisement
If people could see one of your projects which one would you want them to see?
"I like to highlight people so I'd say 'Today I photographed.' That's my passion project. I photograph people and I tell their stories. I really want people to see that and see these stories. If people can see them and relate to them that would feel so rewarding. I've been doing that since 2016. I set out to do it daily and for two years I did a portrait of a stranger every single day. Eventually, I got drained so I stopped doing that after 614 days. Now I just do it when inspiration strikes."
How do you know when you've found someone?
"That's a good question. It's a combination of things. Sometimes it's their outfit, other times it's their smile, their energy, or something I see them do. I'm just drawn to certain people and then I'll just go up and ask to photograph them."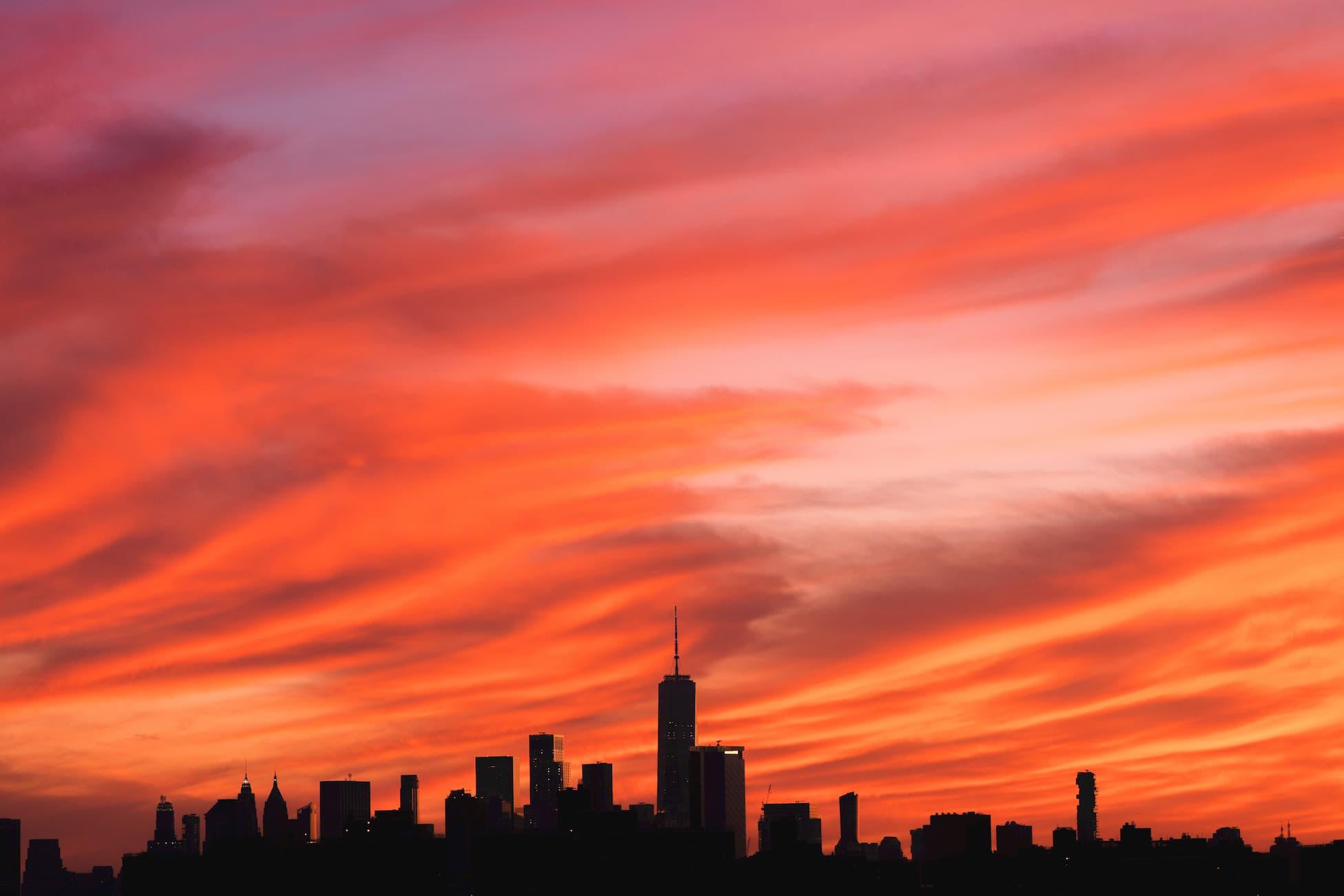 Article continues below advertisement
Do people usually agree?
"Overall yes. I'd say around nine out of 10 people agree. I don't apply any pressure at all. I ask and if they're not into it I'm like ok and I go my own way. And then sometimes, they have a moment and they're like 'actually you know what, why not' so that's always funny."
What advice would you have for people who want to become photographers?
"I'd say don't go into it expecting to be big right away. It's a slow process. I've been shooting for a little bit over ten years now. I've had success along the way. It's been really rewarding. But when I first started I was just shooting a lot and getting better. Don't set your expectations too high for yourself and don't compare yourself to others. Just shoot because you enjoy doing it and then find your subject matter. Push yourself a little bit each time and the better you'll get. If you enjoy it that's the most important part. Work hard and who knows where that path will lead you too."
Is there anything you want to shoot but haven't gotten to yet?
"I really want to shoot the butterflies in Mexico. The butterfly sanctuary. That would be beautiful."