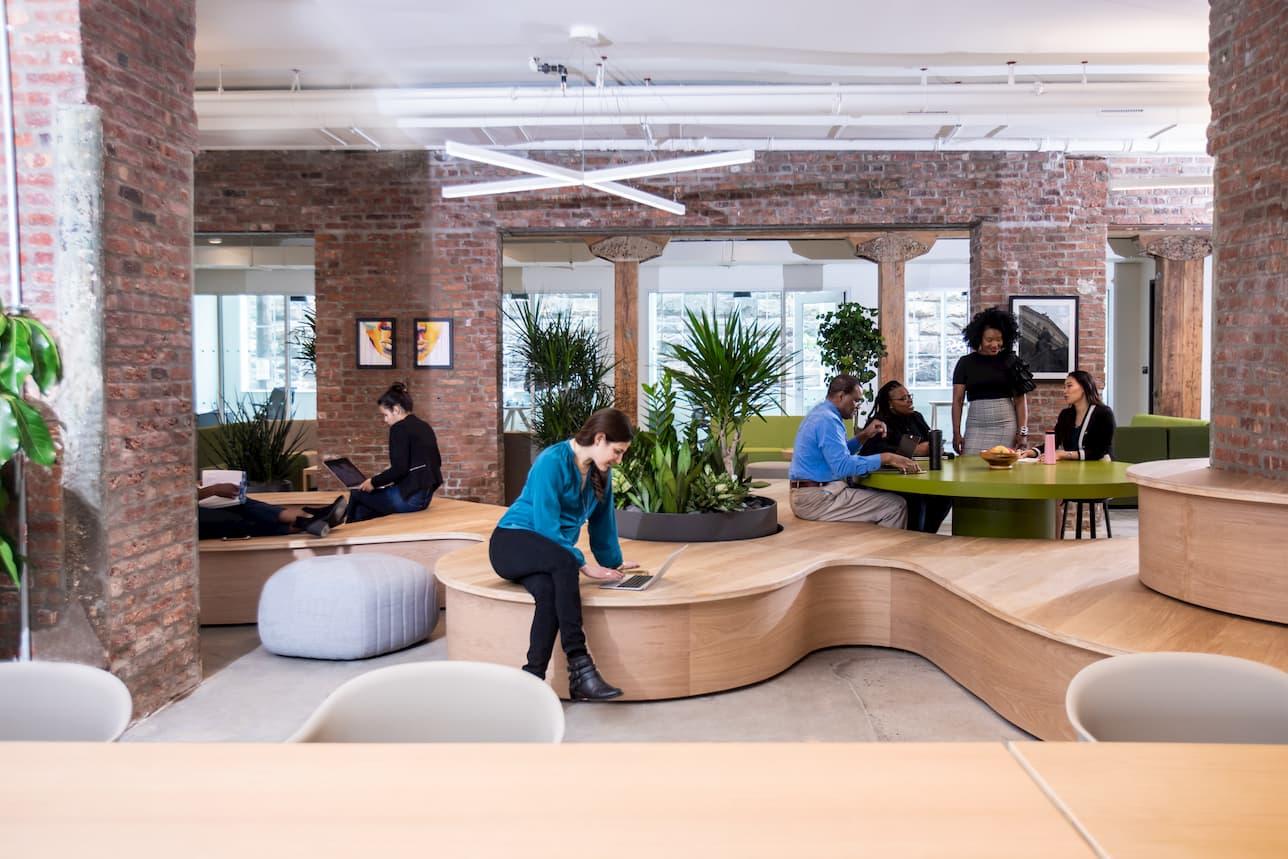 How 3rd Space Embraces their Newark Community
3rd Space is the newest addition to an ever-growing list ofcoworking spaces; its sincere dedication to the Newark community makes this space extraordinary.

By Jamie Rollo

Aug. 4 2020, Published 12:34 p.m. ET
Newark, New Jersey, located minutes from bustling Manhattan, is home to a rich American history. Not only has the city raised some of the most successful recording artists including Whitney Houston, Queen Latifa, and Wyclef Jean, but it also served as a huge industrial production hub before the age of globalization. Nestled in the heart of the city's up-and-coming Ironbound District, in a repurposed textile factory is 3rd Space, a co-working facility with a deep dedication to the city's community and schools.
One of the first things you notice when walking into the space is the images of M&M's everywhere. Why? Because Newark was home to the first M&M's factory and according to Community Manager and Partner Kenneth Miles, the decorum is only a sliver of the company's admiration for the city and its history. "Newarkers, they have a level of pride that I've never seen anywhere else – and I'm from Jersey," Miles said in an interview. "They love Newark. They need to feel that you're sincere in doing something in the community or else they're not gonna deal with you."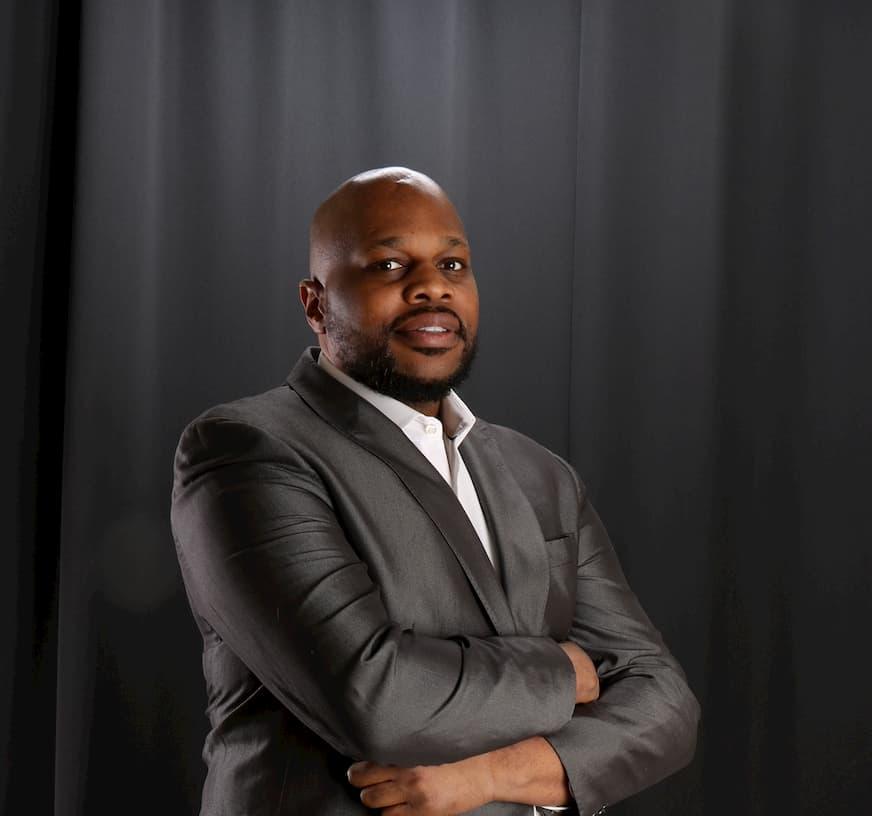 Article continues below advertisement
All throughout 3rd Space, you'll see beautiful artwork and illustrations strewn across the walls of the facility. The installations are all made by students from Newark Arts High School. "They did an amazing job," Miles commented. Much like the other New Jersey cities with close proximity to New York, Newark is currently undergoing a huge transformation that is not always welcomed by the people who live there. Who can really blame them? As trendy businesses switch up the neighborhood, rent prices skyrocket thus pushing out the people who have called Newark home for years. Therefore, the site of a modern and hip co-working space being built was not favored by residents.
Kenneth Miles knew that in order to have community support, he would need to support the community too. 3rd Space holds events that are completely open to the public and encourages Newark's population to get involved. They host workshops, book signings, self-defense classes, and many more community-based events.
Article continues below advertisement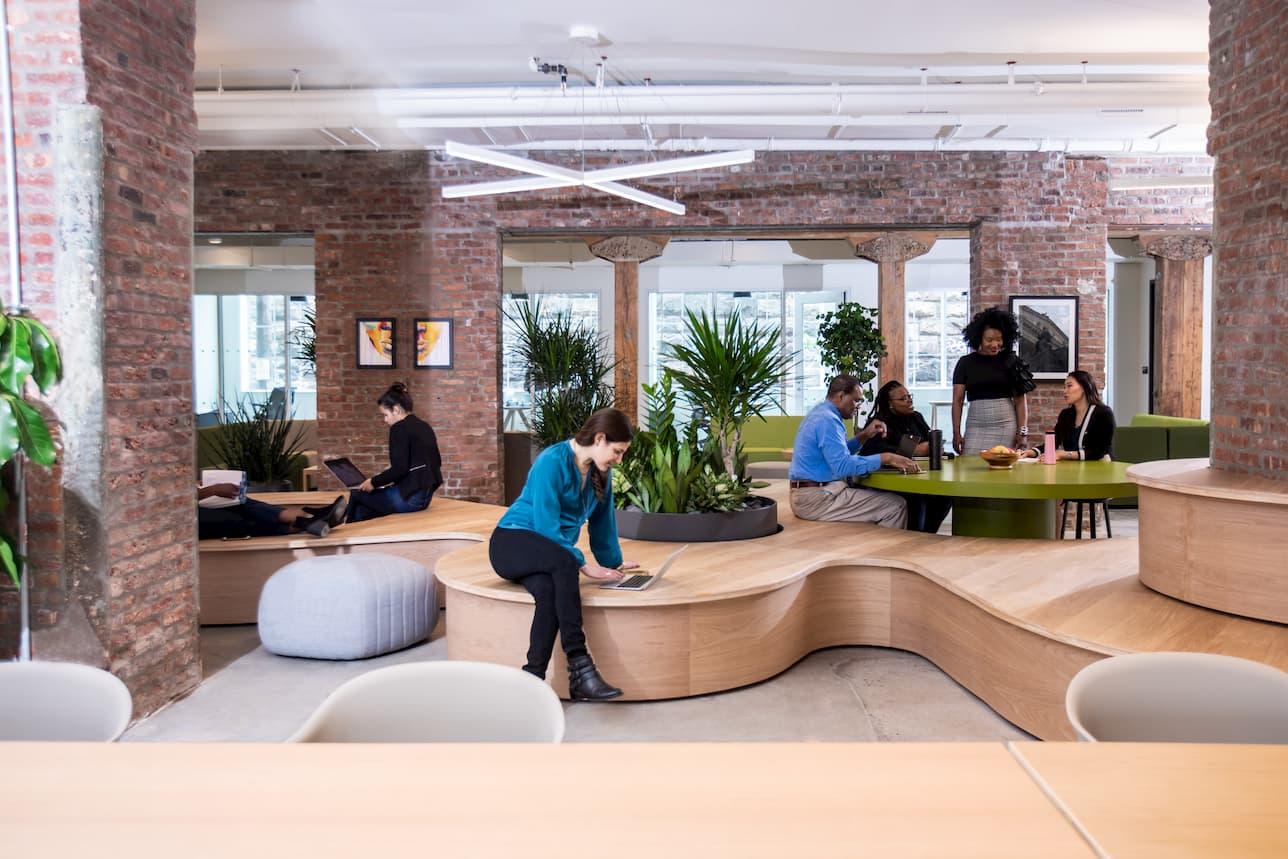 "This is like a second home for me. I grew up in Jersey City, so I've seen the changes," Miles said. "I understand that this is a business, we need to be able to make a profit, but at the same time, you have to make space for people in the community who have always been here. And I feel like that's one of my jobs here, too."
Article continues below advertisement
Not too long ago, 3rd Space welcomed activist Cyntoia Brown-Long for a signing of her latest novel Free Cyntoia. "We invited the community because we have a lot of people who are activists. They followed her story and just being able to have the opportunity to ask her questions on a one-to-one basis was amazing," said Miles. "We had a lot of young women here and lawyers. What we did was we charged a small fee, like $10, to get in and we donated all of the money to the Volunteer Lawyers for Justice."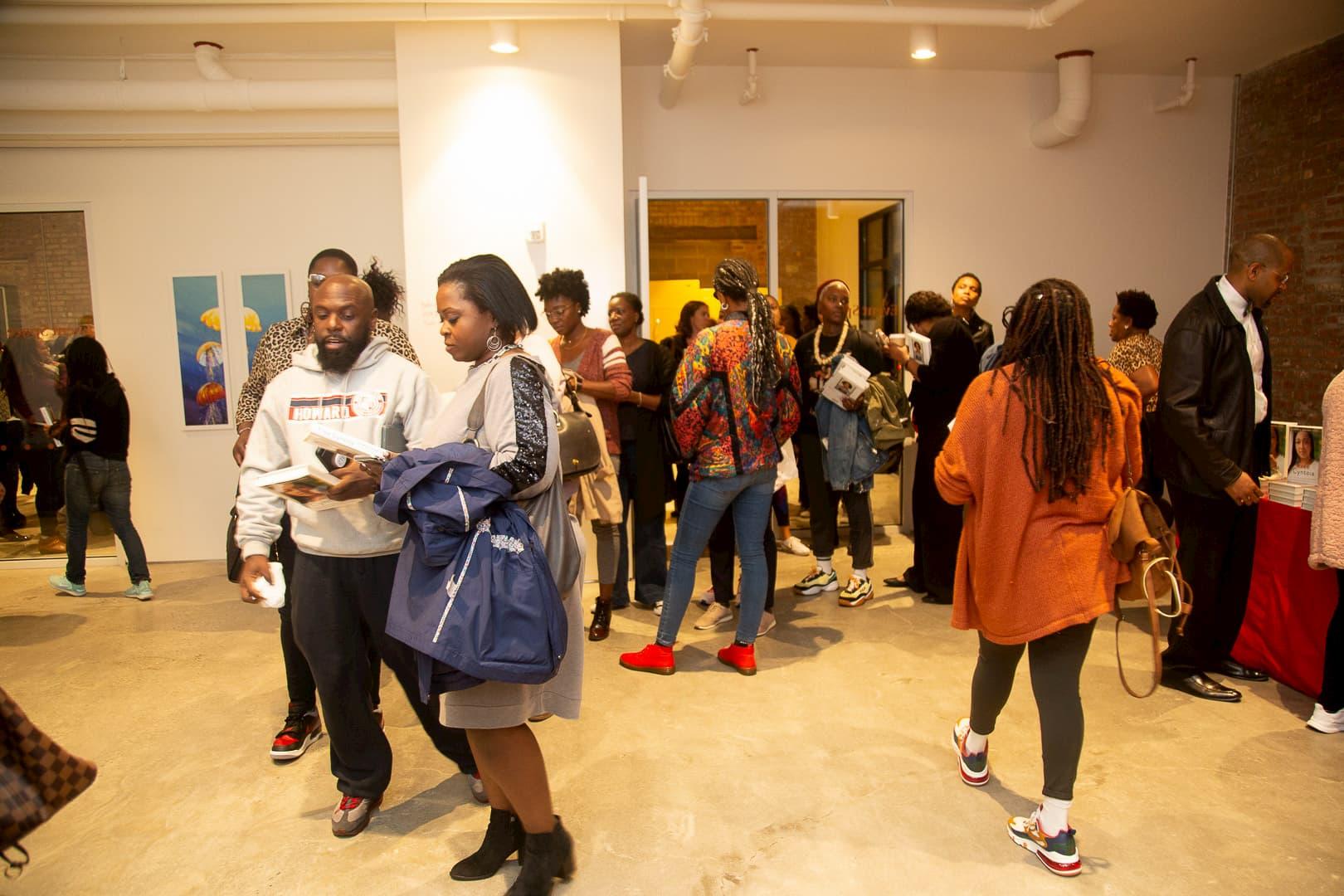 Article continues below advertisement
Following Cyntoia Brown-Long, 3rd Space welcomed in Pose star and Newark native M.J. Rodriguez. An alumna of Newark Arts High School, she came to speak to current students about how to prevent bullying. While this event wasn't open to the public, many students and community leaders came out. Many of the space's occupancy includes Newark-based businesses and nonprofits. Uniquely, the space provides pricing points for a variety of different businesses and creatives. Prices can be as low as just $25 a day to use the open spaces or $99 for access for the entire month. This way, the space is made available for anyone and everyone, including one artist who sets up shop in the common area.
3rd Space has many accommodations for its members. In the front entrance is a beautiful cafe where members and guests can enjoy coffee from Great Notch Coffee Roasters, a New Jersey based company. Also, in the back, the space has a full kitchen. There are plenty of conference rooms, event spaces, phone booths, and a fully functioning podcast studio where anyone can come in and create.
Article continues below advertisement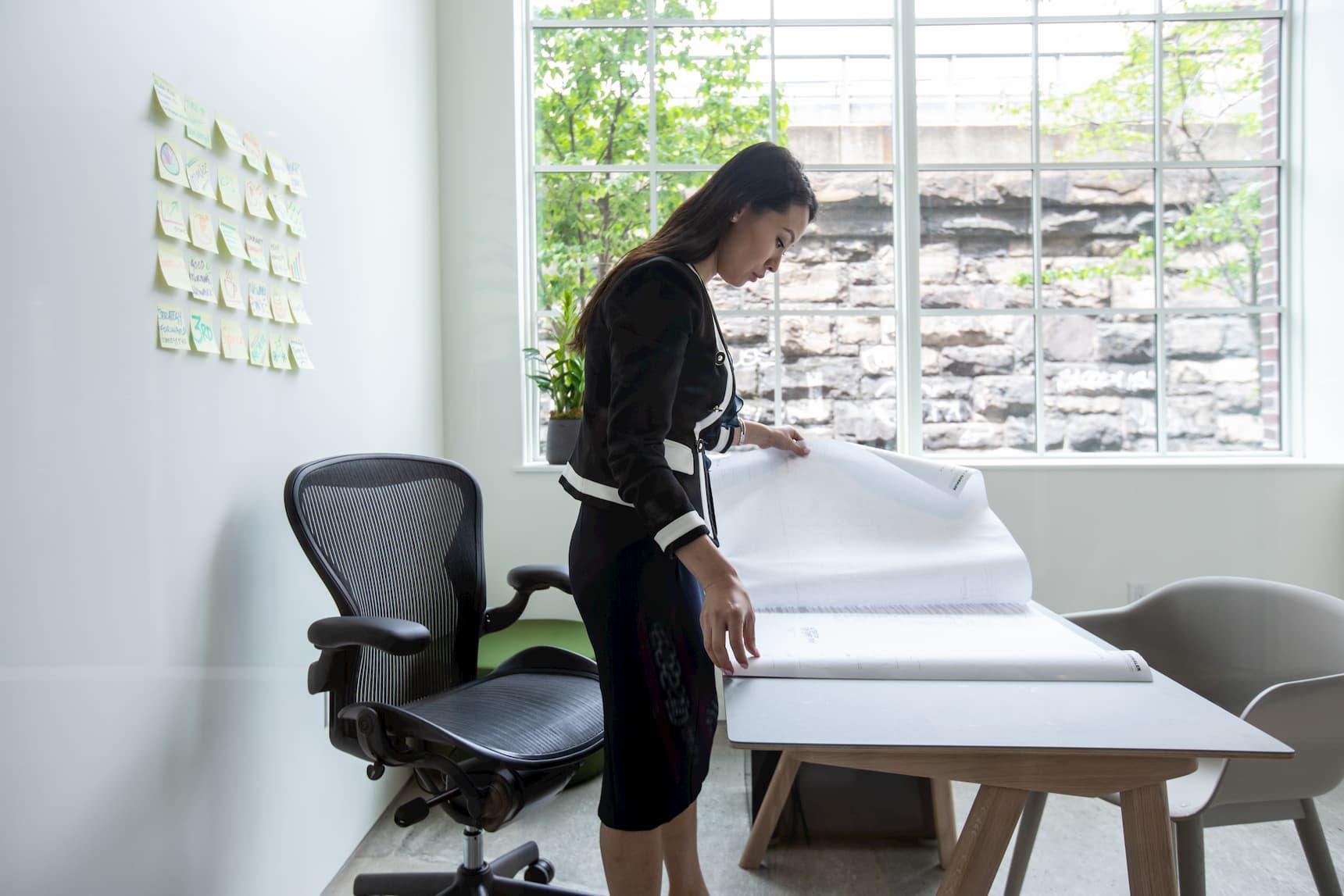 After working as a writer and editor, and obtaining his Bachelor's Degree, Miles decided to apply to 3rd Space for the community manager position. He soon was able to meet face-to-face with the President of 3rd Space, Jennifer Donolo. After sharing similar goals for the company and community outreach, Miles was brought on as a founding partner for the Newark location. His passion for 3rd Space and its mission continues to grow each day.
"[It's like] when you write a story and you finally see it published. I felt the same way when the doors opened up. And what really gets me are the events and I was able to tap into other skill sets of mine, I didn't know I had," said Miles. "I've always been an entrepreneur, but this role really helped to challenge me. It helped to hone a lot of my skills. I already love dealing with people but now there's a business aspect to it."
While coronavirus quarantine may hinder his plans, Miles's main goal is to continue the upkeep and improvement of the community programming that has given 3rd Space a positive reputation in the Newark community. "I want some quality people here, but it's not easy either. People don't see the behind-the-scenes," he explained. "We're open. If you wanna come to 3rd Space and you have a story to tell and you wanna give back to the community, hit me up."
Originally published in Bleu Magazine Issue 67.