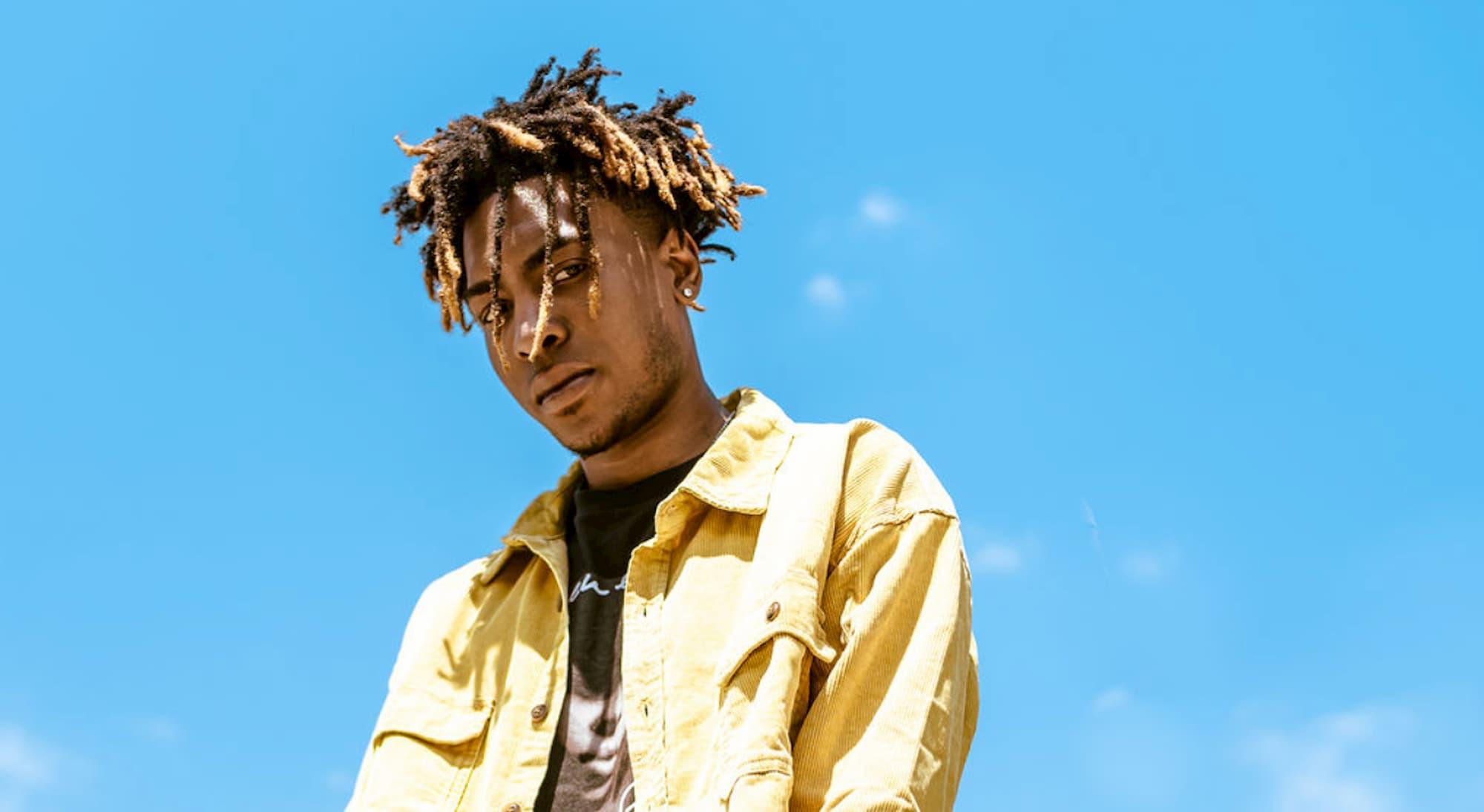 Wesley Iwundu: Dribble and Drip
In just a few seasons, Orlando Magic forward Wesley Iwundu has emerged as a rising two-way player with plenty of potential.

By Tommy Rodriguez

Aug. 4 2020, Published 11:49 a.m. ET
Wrapping up his third season in the pros, Wesley Iwundu has been making his hoop dreams come true while being one of the flyest to do so. The NBA forward has developed into a key player in the Orlando Magic's rotation and continues to hone his craft, and has stumbled upon another passion of his along his basketball journey: Fashion.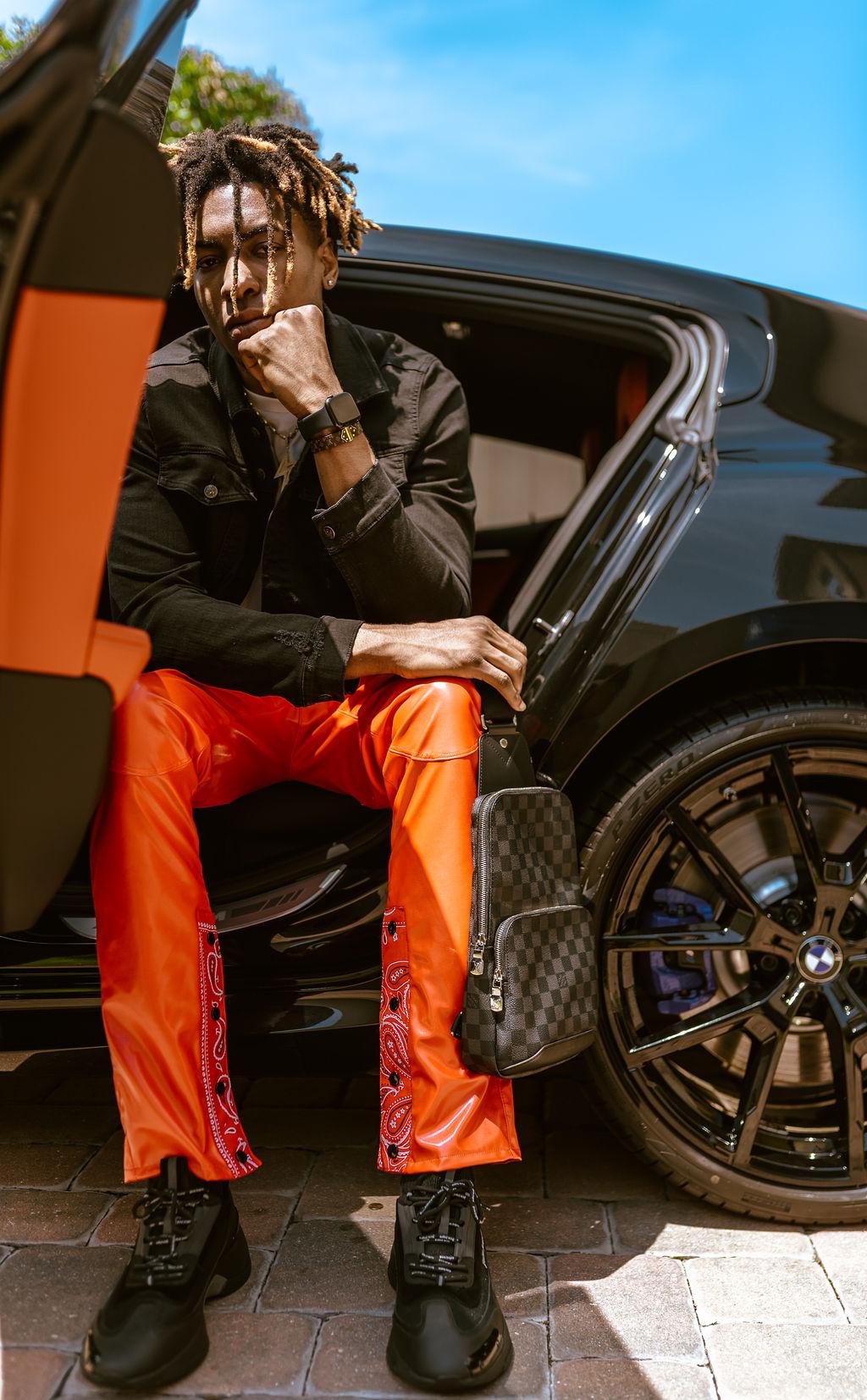 The Houston-born NBA player has established his spot in the league after having gone through his fair share of trials and tribulations. The 33rd pick in the 2017 NBA Draft went is one of Kansas State's best players in recent history. He navigated his way through the G League before earning his spot on the Magic roster. Three years later, Wesley Iwundu is not only drawing looks from basketball scouts, but from fashion aficionados.
Article continues below advertisement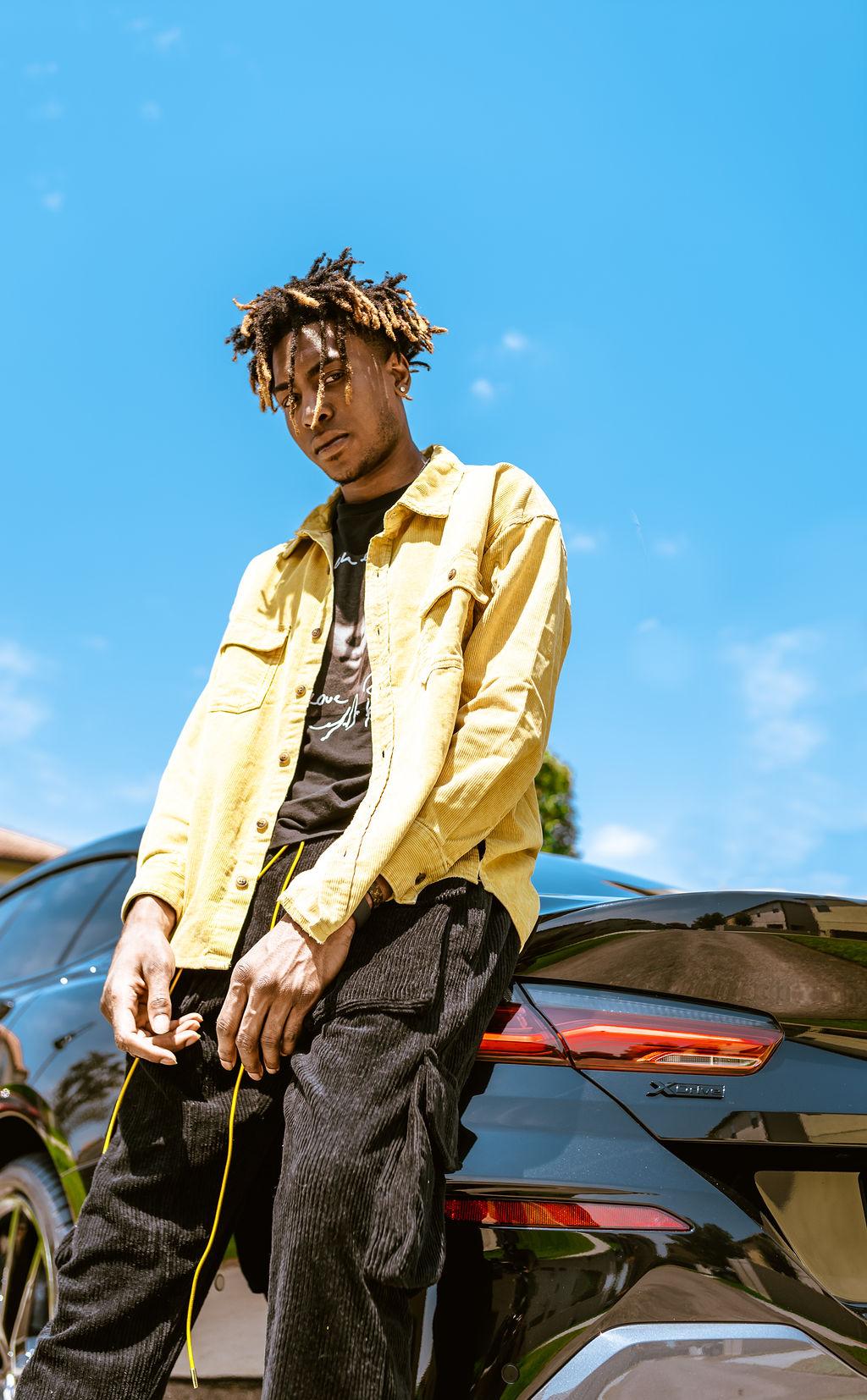 The forward's pregame outfits are some of the freshest in basketball and cleanest on Instagram. He has already expressed tremendous interest in stepping into the design realm of fashion and truly has the potential to merge both passions.
Article continues below advertisement
Bleu: What sparked your interest in basketball?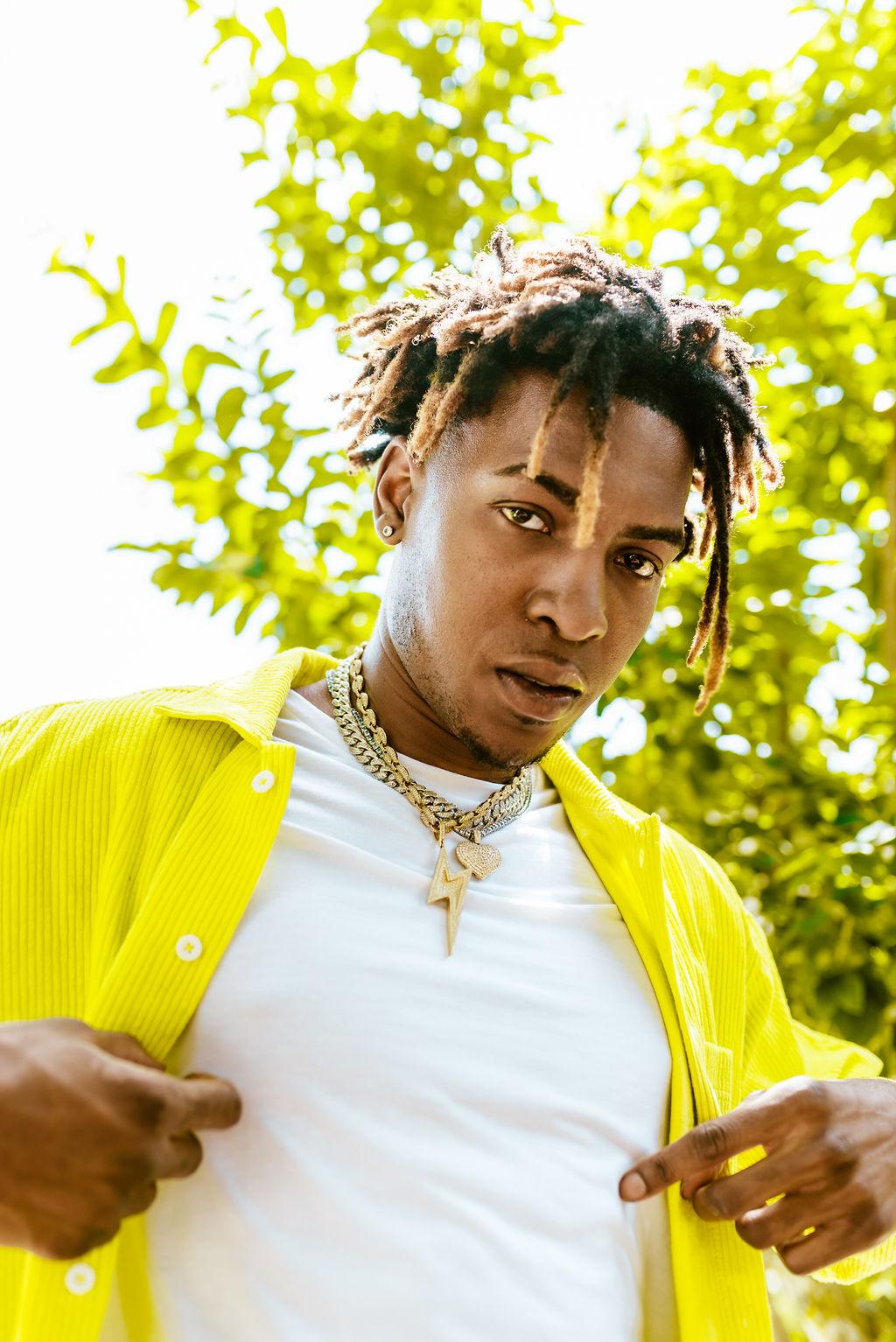 Wesley: Going into the third grade, my brother took me to an AAU game or something. I wasn't even expecting to play, honestly, but I ended up playing with some random team. I had fun with it, so I tried it again. After a year, I was on the AAU team playing basketball, so it started getting serious around fourth grade with organized basketball and little leagues and stuff.
B: When did you begin drawing attention as a Division 1 talent?
W: After my junior year, I had a breakout season on a summer circuit and AAU. After that summer of junior year, going into my senior year, I started getting a lot of offers from some good D1 schools. I was down to Miami, Kansas State, SMU, and Nebraska. Those were my last four and I ended up going with Kansas State, just off the relationship I had built with the coaching staff and connections we had there.
Article continues below advertisement
B: Looking back on your choice to attend Kansas State, was it the right one?
W: Yeah, for sure it was the right choice. I'm here right now, today in this position, so it was 100 percent the right choice.
B: After getting drafted in the second round of the 2017 NBA draft, was it discouraging to momentarily be sent to the G League?
W: For sure, it was discouraging. Any player, you tell them they gotta go to the G League, they're gonna be like, 'man, I'm tryna be in the real league, in the NBA.' It was discouraging, but luckily I had a lot of good people around me telling me what was real and what needed to be done in order to get where I was tryna go. People like my brother, my mom, my best friend, I had those people around me.
Article continues below advertisement
B: When did you truly begin taking interest in fashion and the way you dressed?
W: Since maybe [my] senior year of high school through college to now, I was always following the latest fashion trends and I was always seeing what everybody was wearing. But it really didn't start for me until the NBA, where I could really take off and have the freedom to go in the store [and] get what I want. That really didn't start for me until my rookie year, when more money was in the bank account. It's a blessing, man.
B: How important is having a sense of fashion as an NBA player and public figure?
W: Dressing right now and being in the NBA, it represents you as a person a lot. Even if it's a chill fit, some shorts or whatever it may be, to a suit. I feel like whatever people see you in represents you and gives them a feeling of your sense of style.
Article continues below advertisement
B: Have you experimented with the idea of trying your hand at fashion designing?
W: I'm honestly trying to continue to get my foot in the door with everything and meet a lot more people before I actually get to designing some things. I really got a lot of ideas, but I for sure wanna make more connections and network a little bit more through the fashion industry before I really put a step on my next move of designing stuff.
B: What goes into deciding your outfits for gameday? 
W: One-hundred percent the weather. The weather's always my number one thing when I'm trying to pick out outfits for the road. Number two is the city. When it comes to New York, LA, the big market cities, you wanna for sure have some of your best outfits laid out for those trips. When we play at home in Orlando, I'm pretty much going chill to the games. Just some Supreme, some chill stuff to rock out in Orlando. But when I'm on the road, I always have some good outfits on for pregame and stuff like that.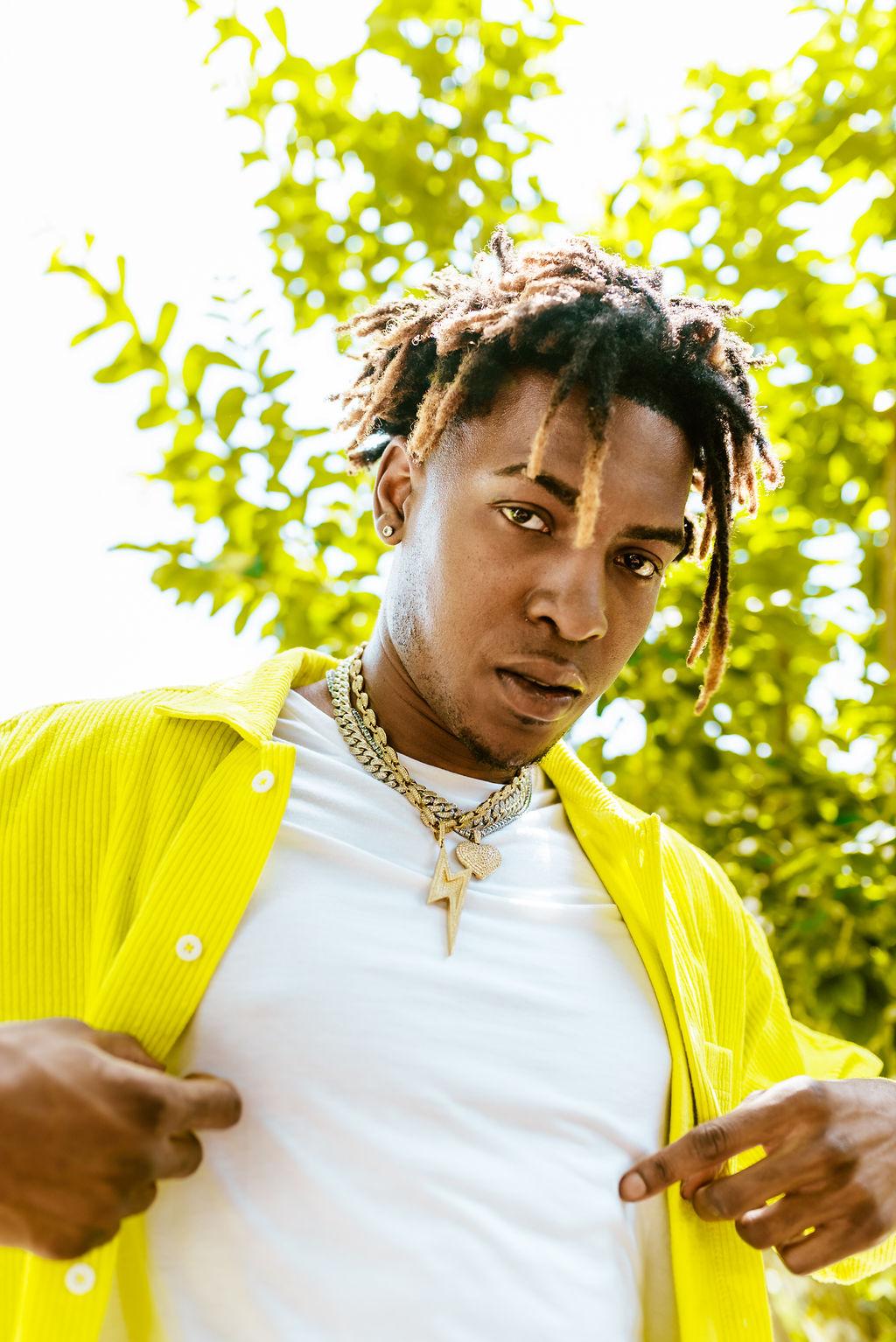 Article continues below advertisement
B: Best-dressed players in the league?
W: I'll definitely [say] Swaggy P. He comes with different styles [and] tries to switch it up a lot. Shai Gilgeous-Alexander. He switches it up a lot too, for sure. My boy from Houston, too, his name is Jarred Vanderbilt. I'm pretty sure there's a lot of other guys out that do their thing.
B: What are a few of your go-to brands, both to rock and potentially work with one day?
W: My top three brands right now that I've been rocking a lot and also keeping up with are Palm Angels, I have a lot of Amiri, and maybe some Supreme. When it comes to just being chill, those three brands are at the top of my list right now. Hopefully one day, making more connections and networking some more, [I'll] slide across some of those people at different functions and [we'll] see what's going on.
B: If you weren't playing basketball, would you pursue work in the fashion industry?
W: Now, I would say that. Back then, if you asked me that question I probably wouldn't have said that. I feel like there's so many opportunities and so much money that can be made within the industry, and there's still a lot of growth within the industry. Right now, if I wasn't playing basketball, I'd try to do something in that direction and probably be a mentor of some sort.