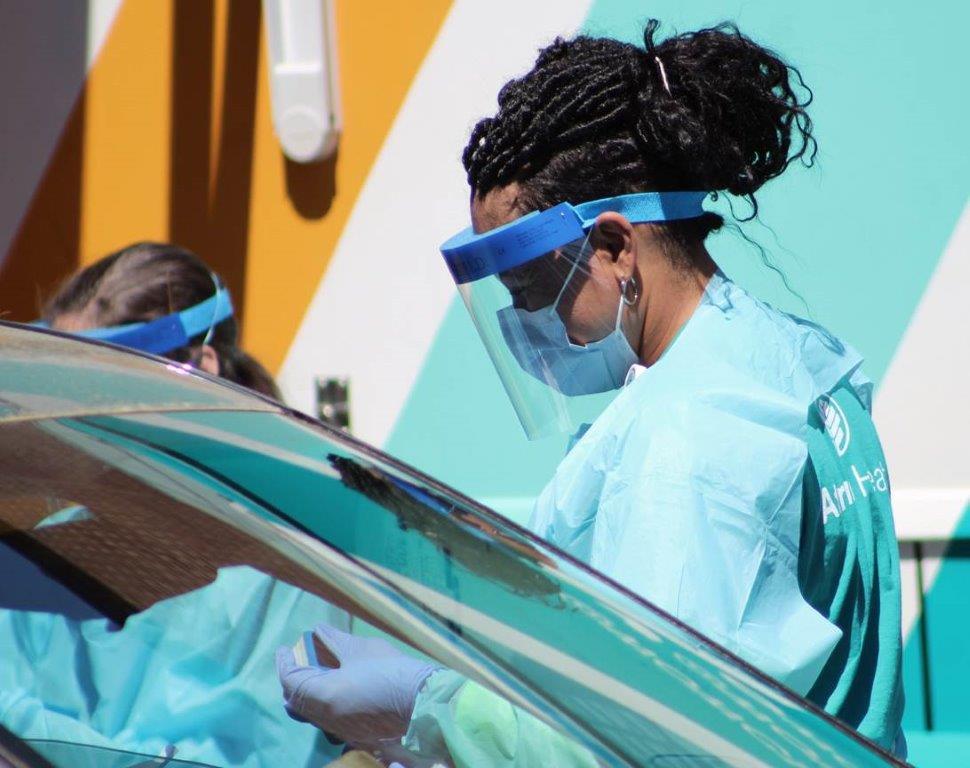 RN Marquita Mack Discusses COVID-19 and More
Marquita Mack, a Registered Nurse BSN is a champion for her patients by putting them first each day and risking her own health and safety in the process.

By Emilie Marie

Aug. 7 2020, Published 1:10 p.m. ET
Throughout this pandemic, many healthcare professionals have been up against tremendous new levels of stress and are expected to overcome each hurdle flawlessly. Marquita Mack, a Registered Nurse BSN residing in Charlotte, North Carolina, has been a champion for her patients by putting them first each day and risking her own health and safety in the process. Working from the beginning of March to the present-day, she has been experiencing firsthand the effects COVID-19 has placed on the medical world.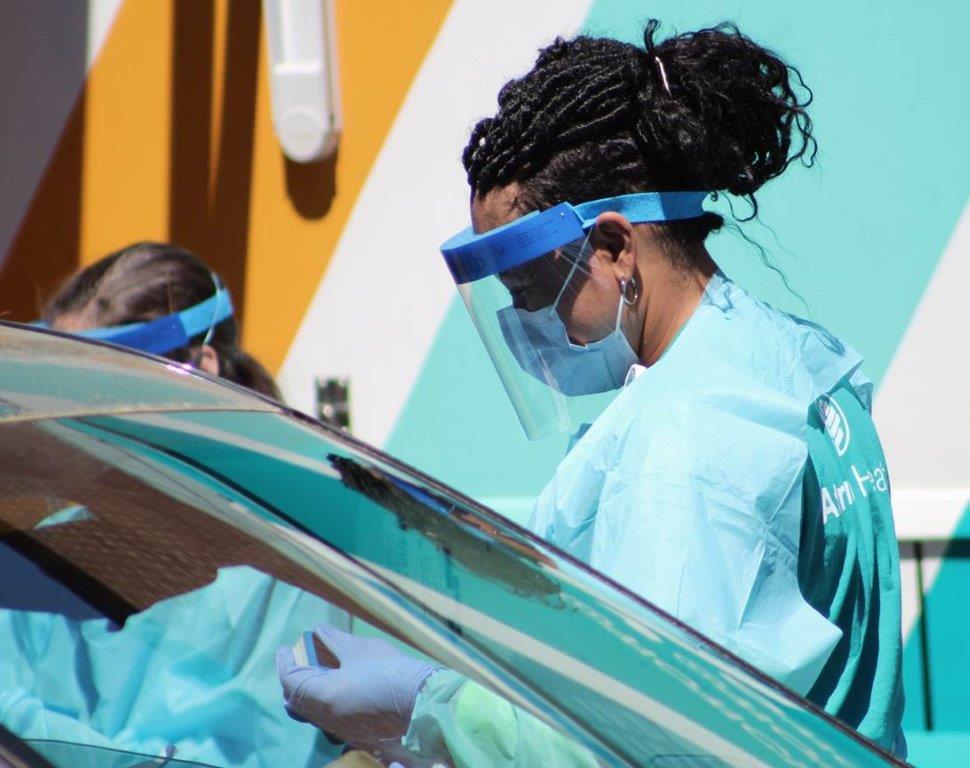 BLEU: What was your initial reaction to the pandemic and what was the beginning like for you?
Marquita: It was initially in March when things started really coming to the public regarding COVID-19. My employer was trying to get us prepared by coming up with procedures and policies, keeping the staff informed, and how to prepare for this surge of positive patients. I was concerned about how sick these patients would be. Would I be physically and mentally ready and capable? At the time, I had a baby who was less than a year old when COVID started to hit. I was worried about how that could potentially infect him. And then the complete opposite happened at work. The government started pushing social distancing, and people stopped coming to the hospital. Our hospital typically holds about a thousand patients. I think we were down to 190. Now we had this strong nursing population with no patients to take care of. My employer actually started laying us off. At that point, I was contacted through my company, Atrium Health to help with on-site patients in underserved populations and communities.They set up medical RVs that would go to different communities. That's where I got on the front lines. I did that from the last week of March up to May 24th.It was a way for citizens of all different backgrounds to get the assistance they needed regarding COVID-19.
Article continues below advertisement
What have you done since then in June and July? What does the pandemic look like now versus in the beginning?
Over the last month, I've been called back into the hospital, working back on my unit which is a COVID floor. It's not ICU, it's for asymptomatic COVID patients, which basically means that patients come in, we swab them, and then they have to wait 24 hours for a test result. While they wait for their result, we treat them as a positive patient.
In addition to that, with COVID and quarantine, we've seen a huge influx of psychiatric patients. Now, we're having patients come in with suicidal thoughts, Bipolar, Depression, Schizophrenia.I feel like it's happening because all of the out-patient facilities and clinics are closed. People who routinely used to see their psychiatrist or behavior health doctor for medications no longer have those resources.
How have you personally been coping with the pandemic as a medical professional?
I've been a nurse since 2004 for sixteen years, and eventually, you're going to come into contact with things that may ultimately affect you. You have the risk of taking care of patients with Tuberculosis, finger sticks, blood splashes; I'm very much aware and prepared for. I've never been prepared for a pandemic.I sometimes find myself worrying about my co-workers and I may go in to help them out, sympathizing with them.
Some of my co-workers that work in ICU have patients that are dying alone. That's something that I can't fathom as a nurse. You are that person's only other physical contact before they leave this earth. That takes a mental toll on both parties.
What advice do you have for up-and-coming nurses?
Take care of yourself. Know that it's okay to make time for yourself. Go get that massage, have that glass of wine, just be prepared. People tend to think, 'when you go into nursing, I'm just going to take care of sick patients' and before you know it, you're doing so much more than just taking care of a sick patient. Sometimes when you're so caught up and overwhelmed, you lose sight of your own well-being. Definitely take time for yourself.