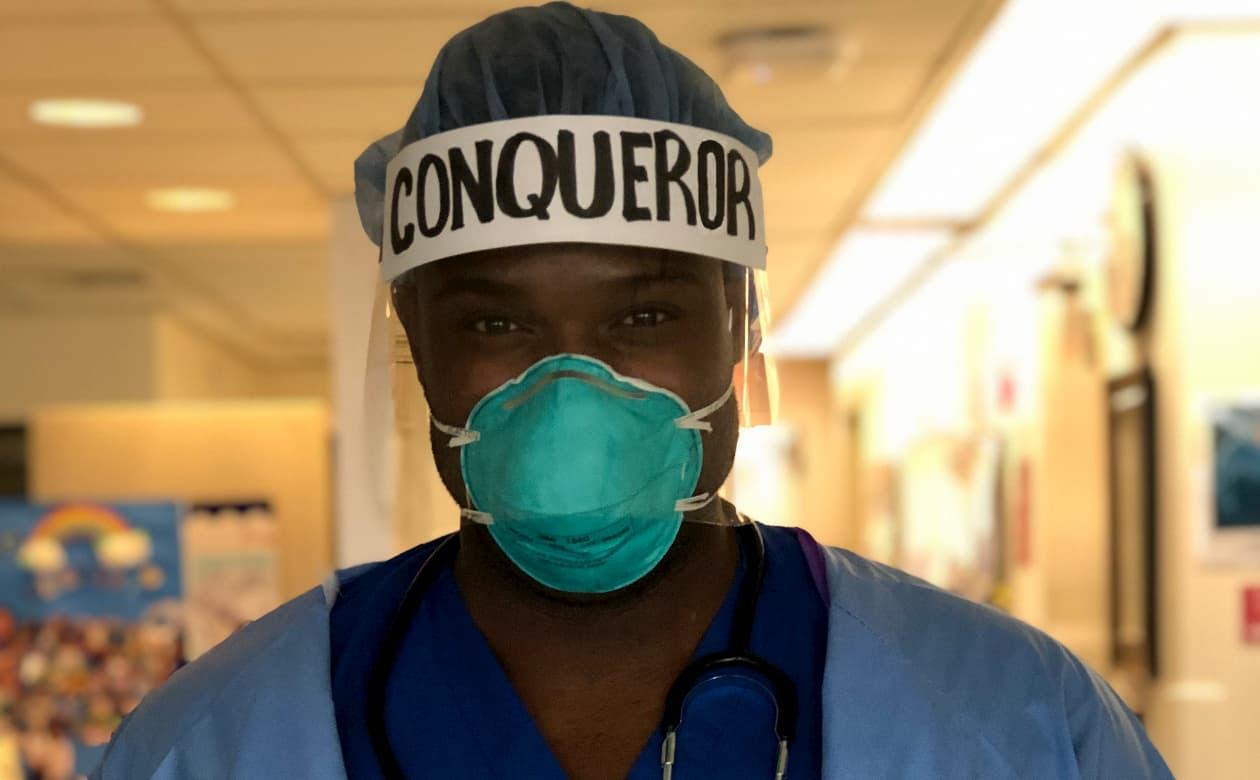 RN Olivier Germain talks about NYC's Fight Against COVID
New York City became the United States' epicenter early-on when COVID-19 initially rocked the nation. Olivier Germain was one of the first called to action.

By Emilie Marie

Aug. 7 2020, Published 1:18 p.m. ET
New York City became the United States' epicenter early-on when COVID-19 initially rocked the nation. Olivier Germain was one of the first called to action. As an RN on the East Side of Manhattan, his work as an around-the-clock nurse quickly blossomed into being an emotional support system to patients and a positive guide to the outside world, representing hope for so many. He's personally taken the new levels of stress in a professional and calm manner, caring for so many, but not allowing the difficulties to hinder his abilities to continue to help, being a true dignitary.
BLEU: What is your background as a nurse and how did it help you in adapting to the beginning of the pandemic in March and April?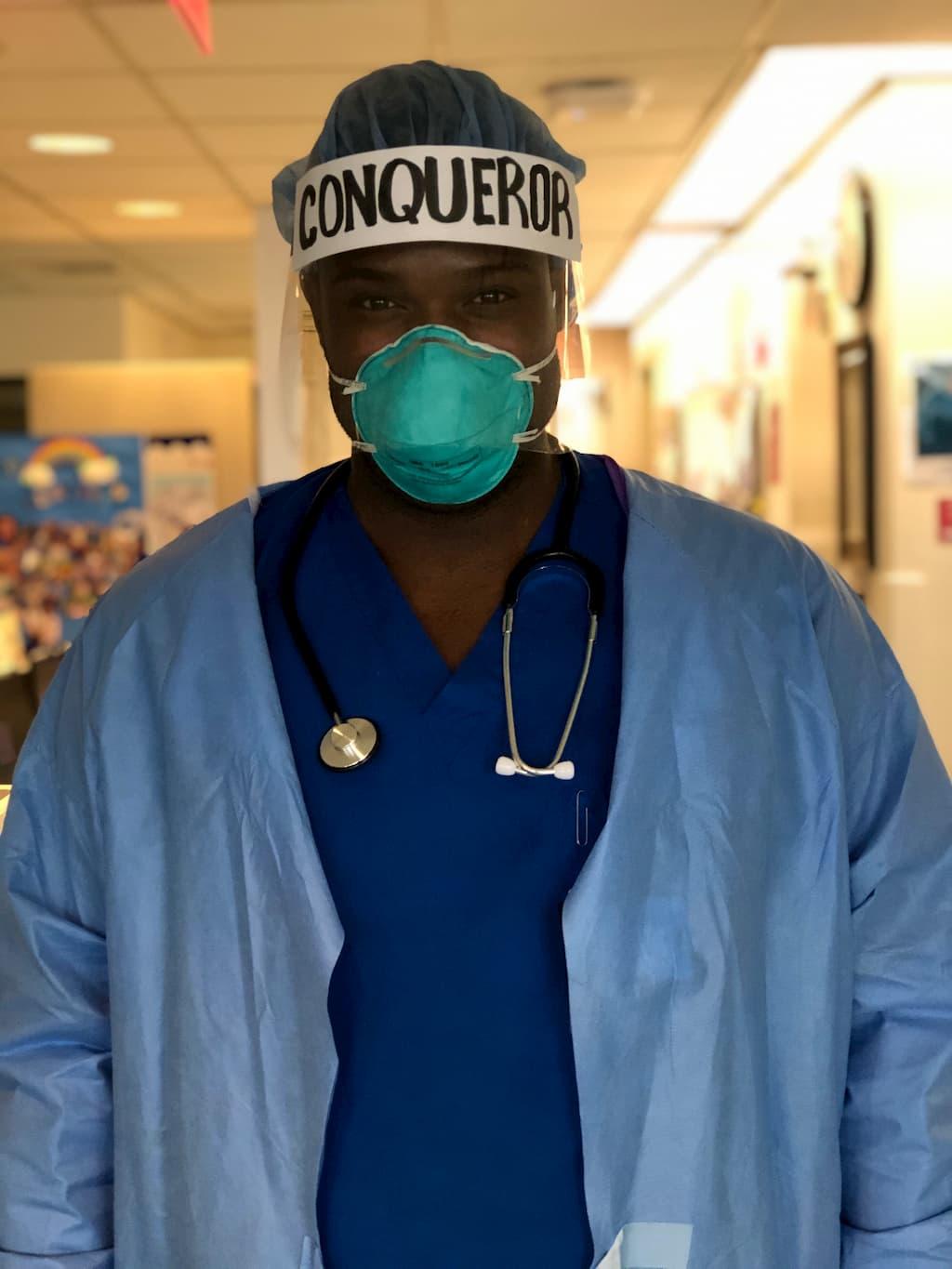 Olivier: The pandemic reached heightened numbers in March and of course the city was told to shut down. When the pandemic broke out, I was in New York. It trickled down into the five boroughs, and we started getting slammed here. My hospital is traditionally an Orthopedic hospital, but it ended up converting to a full regular hospital that takes care of COVID patients. My area is Immediate Care, for Orthopedic emergencies, but I also have experience in Med-Surg and post-anesthesia as well.
At no point in my career, or anyone else who I know of, had experienced something like this. It was so sudden. The amount of people who ended up in our emergency room was beyond measure.
Article continues below advertisement
How did your work change over time by May and June? 
A lot of us are so much more grateful, acknowledging the value of life so much more. As we realize how important our profession is, especially during the pandemic, people were inside of those rooms without their family members. Visitors weren't allowed. In those instances, we were the last faces, the last to hold the hands of people going away, unfortunately. We were there to be that person's comfort and family.
By now in July, New York is handling it much better than other major cities. What is happening there?
New York as a whole has been pretty good as far as maintaining masks. We haven't had as much of an issue. People are very adherent and careful. Maybe not so much in the beginning, but many definitely became cautious once the peak hit. As a young person as well, I empathize with people. We love our company and depend on a lot of social interaction. I personally had my 'quarantine circle', seeing the same faces. I can empathize with so many people who felt like they needed to go out and talk with people. It wasn't their fault, but at what cost is the issue. Sometimes you have to do things for the greater good. New York City is slowly progressing toward a normal state.
Article continues below advertisement
How has being a nurse changed during the pandemic versus before it?
We're definitely a more unified group. We've always been a family, but we've gone through this common struggle together. All of us across all departments, we're a union. We debrief together before our shifts. We've always done this, but now it's to make sure that we're okay. We want to make sure our nurses are mentally doing well. We're all learning to adapt.
Do you have any advice for future nurses?
To new graduates in nursing school, I want to let them know that this is a profession where if you are not cut out for it, you will know. If you go into it simply because you want to make a living, no one's upset, everyone has a job for a living. But recognize that you are dealing with human beings, with lives. It comes with not only taking care of people physically or in a medicinal way, but you have to care for people in an emotional way, for their psyche. It takes a lot to be a nurse. I congratulate you simply for even tackling such a hard task as nursing school. I am sincerely proud of you, and I hope you get to change the world, to make a difference.