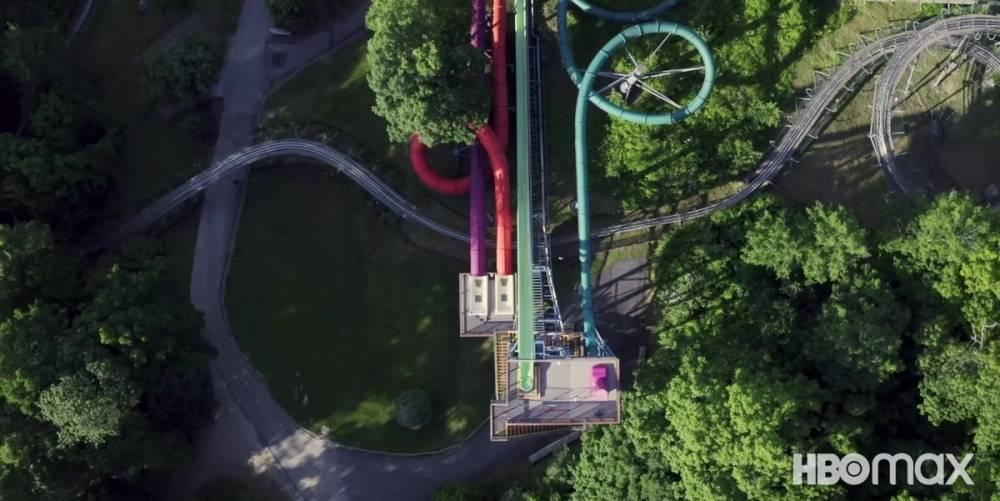 HBO Max's 'Class Action Park' Glosses over Tragic Deaths
In late August, HBO Max released a documentary detailing the most dangerous amusement park in American history: Action Park.

By Jamie Rollo

Sep. 15 2020, Published 2:25 a.m. ET
In late August, HBO Maxreleased a documentary detailing the most dangerous amusement park in American history: Action Park. Located in Vernon, New Jersey and opened in 1978, Action Park was the product of the likely cocaine-addled Gene Mulvihill whose idea of a good time was make-shift water and motor attractions, and cheap booze. In its 18 years of operation, the park had six reported deaths, though many believe there were several more that went unreported. The documentary itself, however, completely glossed over the atrocities that happened at the hands of Mulvihill's greed and indifference towards public policy and safety.
If you grew up in New Jersey, chances are you've heard your parents, grandparents, aunts and uncles talk about their crazy times at Vernon's Action Park. The site symbolized all that the 80s had in store: action, unsupervised fun, and corporate greed.
In interviews with former park employees, Jersey-grown celebrities, and former friends of Mulvihill, Class Action Park depicts a dreamland of no rules and unbridled amusement. In the first half, viewers are lured in by the glamourized depiction of Mulvihill and the park with former employees telling stories of teenage parties and lust, reinforcing that their experience was straight out of an 80s movie.
Article continues below advertisement
But this story was far less charming than Meatballs and Fast Times at Ridgemont High. Mulvihill was an evil man who evaded any responsibility tied to the numerous injuries and deaths at Action Park. The poor planning and uninspected attractions were ignored by Vernon's public officials because Muvihill made close ties. Not only that, but given the time period of laissez faire business rhetoric brought on by the Reagan era, the quiet town didn't want to tamper with its local money-maker. Mulvihill essentially followed no rules and no one was making him.
Once the employees featured in the documentary got done with romanticizing Action Park and Muvihill, they began to explain that the owner would actually pay his employees $100 to test out these extremely dangerous rides. Of the most notable was the iconic "Cannonball Loop," a water slide with a loop in it. One employee, who tested out the ride, managed to come out unscathed but told stories of several other employees coming out with their faces bloody, teeth missing, and bones broken. The ride wasn't open to the public for long.
Article continues below advertisement
Action Park opened its own wave pool, one of the first ever in the country, and it became among the park's most deadly attractions. This wave pool in particular was always overcrowded and quite rigorous. The waves were too rough for an inexperienced swimmer and to top it all off, unlike the natural ocean where the saltwater helps you float, Action Park's wave pool had fresh-water which helped pull people down. The lifeguards, of which there were always 12 on duty, averaged about 30 saves a day. The pool could hold up to 1,000 people at a time making it difficult for the lifeguards to spot everyone resulting in three reported deaths in the wave pool alone. Employees featured in Class Action Park said that they would have to clear out the wave pool every now and then to make sure there wasn't anyone in the bottom of the pool.
After enjoying three-fourths of the documentary in awe of the crazy, quirky 80s amusement park anecdotes, you finally meet the parents of George Larsson Jr., the park's first victim. At 19-years-old, Larsson went to Action Park and rode the Alpine Slide, a cement track where guests would ride rinky-dink little carts with faulty brakes down a steep mountain. Larsson flew off the cart and slammed into a boulder, crushing his skull. He was taken to the hospital and was later pronounced dead. His mother, who was interviewed by HBO, seemed to be the only person in the documentary with a responsable, emotional response.
Article continues below advertisement
Esther Larsson described her awful journey to justice for her son. After the incident, she took Mulvihill to court who ended up only having to pay the Larsson family $100,000. He lied and told the media that George was an employee there and the accident happened when the park was closed. This of course wasn't true, but became the collective truth of the public up until this documentary was released. Mulvihill's attorney also argued in court that the boulder killed George, not the ride itself. Mulvihill faced no real punishment and the park continued to remain open, along with the Alpine Slide attraction, and more injuries and deaths occured after.
There was mention of the other deadly and dangerous attractions, which included a kayaking ride that resulted in two electrocutions and go-carts juxtaposed to a ginormous beer garden, an unfavorable combination. The park was eventually closed in 1996. It later sold the Koffman family who turned it into the water park Jersey residents know and love today, Mountain Creek.
I'm sure Action Park is included in some of the fondest memories of our Boomer and Gen X friends, but these tragic deaths should not be glossed over for the glamourization of a lawless time. Action Park should have been closed after the first careless death, not allowed to thrive because Mulvihill had Veron's hands in his pockets. Of course, we can't change the past but HBO Max definitely could have made a stronger stance against Mulvihill and the park. Instead, they made a documentary that almost celebrated Action Park as a symbol of an unsheltered childhood.