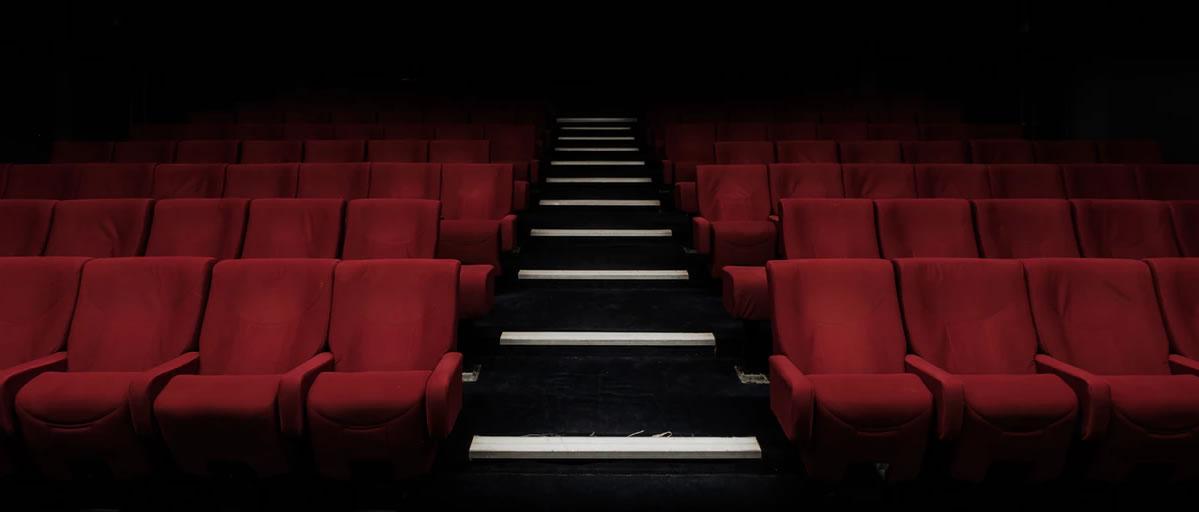 Updated Release Dates For Films Delayed by COVID-19
The ongoing COVID-19 pandemic postponed nearly every major social gathering. Until movie theaters are deemed safe again, here are some of the biggest postponed movies and their updated release dates.

By Tommy Rodriguez

Sep. 15 2020, Published 3:55 a.m. ET
The ongoing COVID-19 pandemic has forced the postponement of nearly every major social gathering. Among those postponed social gatherings are the releases of dozens of blockbuster films that we've been desperately waiting for. Until movie theaters are deemed safe again, here are some of the biggest postponed movies and their updated release dates.
Black Widow
The intended 24th film in the Marvel Cinematic Universe and first of the MCU's Phase Four was originally scheduled to hit theaters in May 2020. Starring Scarlett Johansson as Black Widow, the superhero film is now scheduled to release on November 6th, 2020.
F9
This highly anticipated installment of the Fast & Furious franchise will have to wait another year before making its appearance. The action-packed movie's original release date was set at May 22nd, 2020. Thanks to corona, we'll have to wait until April 2nd, 2021 to see Dominic Toretto on the big screen again.
Article continues below advertisement
Avatar
The 2009 James Cameron film was regarded by most as the best movie of the year, so the fact that we've had to wait over a decade for a sequel is surprising. The original film will have four sequels, with their respective original release dates of December 17, 2021, December 22, 2023, December 19, 2025, and December 17, 2027 being pushed back to December 16, 2022, December 20, 2024, December 18, 2026, and December 22, 2028.
The Batman
Unfortunately, we'll have to wait a little longer to see Robert Pattinson starring as Batman. The DC film has been set back by approximately three months, from June 25th, 2021 to October 1st, 2021.
Article continues below advertisement
Candyman
Jordan Peele's sequel to Bernard Rose's Candyman, released in 1992, has also been delayed due to the novel coronavirus. The film was quickly building hype as a potential candidate for the best horror movie of the year, but the hype must stand by for now. Production companies have decided to change the movie's release date from June 12th, 2020 to October 16th, 2020.
Tenet
This upcoming spy film was delayed several times and is the only movie on this list that will be in theaters very soon. Directed by Christopher Nolan, Tenet will hit international theaters on August 26th, 2020, and select US theaters on September 3rd, 2020. That can't be safe.
Article continues below advertisement
Star Wars
The still untitled Star Wars trilogy is facing a year long setback. The movies' release dates were originally set at December 16th, 2022, December 20th, 2024, and December 18th, 2026. The updated release dates are December 22nd, 2023, December 19th, 2025, and December 17th, 2027.
Shang-Chi and the Legend of the Ten Rings
The introduction of Shang-Chi into the Marvel Cinematic Universe has also been postponed. The film was supposed to hit theaters on February 12th, 2021, but that date has been shuffled back to May 7th, 2021.
Article continues below advertisement
Spiral
As the ninth installment in the Saw film series, Spiral has naturally garnered lots of attention from fans of the horror film collection. The movie will star Chris Rock and Samuel L. Jackson, and will now be in theaters on May 21st, 2021, instead of May 15th, 2020.
Without Remorse
The adaptation of Tom Clancy's 1993 novel of the same name will star Michael B. Jordan. This thriller film should've been on the big screen on September 18th, 2020, but will now premiere in 2021.