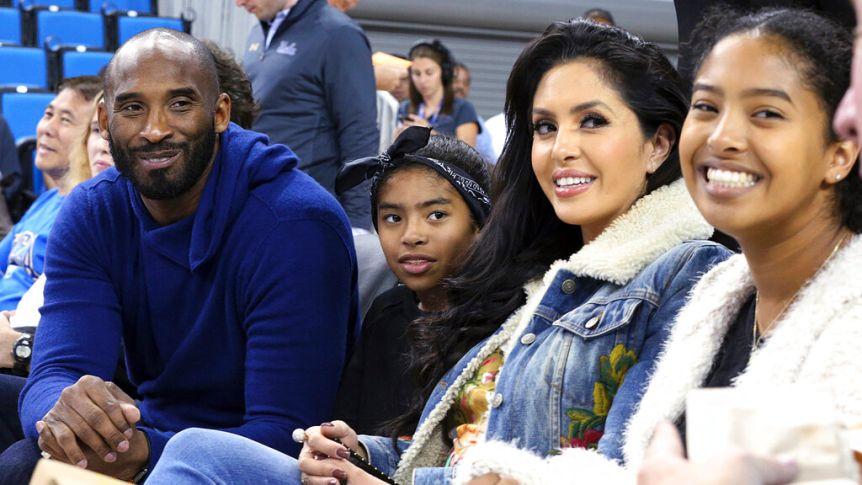 Vanessa Bryant is Suing the L.A County Sheriff's Department
Vanessa Bryant is set to sue the Los Angeles County Sheriffs Department. The suit concerns images taken at the crash that killed Kobe Bryant.

By Elysia Tanswell

Sep. 23 2020, Published 9:01 p.m. ET
Vanessa Bryant is set to sue the Los Angeles County Sheriff's Department. Her claim relates to the department's handling of the helicopter crash that took the life of her husband Kobe Bryant and their young daughter. The claim, which was filed on Friday, is a precursor to a lawsuit.
On January 26,Kobe Bryant was on his way to a basketball game with his 13-year-old daughter Gianna and seven other people. Christina Mauser, Payton and Sarah Chester, John, Keri and Alyssa Altobell, and Ara Zobayan who was the pilot. The helicopter crashed in Calabasas, California leaving no survivors.
According to the claim, once Bryant knew about the crash Sheriff Alex Villanueva assured her that deputies would respect her privacy. He informed her that deputies would secure the site for this purpose.
However the claim reports that this assurance was in vain. At the crash site, eight deputies took out their phones to get pictures of the dead "children, parents, and coaches." These were not forensic images. The police department admitted that these photos had nothing to do with the investigation.
Instead the officers took photos of the deceased for personal use. One officer was caught sharing the images at Baja California Bar & Grill in Norwalk. The news broke when a civilian filed a complaint just three days after the crash. The sheriff's department did not follow protocol once they discovered the photos. Sheriff Alex Villanueva ordered deputies to delete the photos. According to critics, this may be destruction of evidence. An official investigation was not launched until the news went public. As of now, the Internal Affairs investigation is still ongoing.
The Los Angeles County Sheriffs Department has not yet commented on the claim.