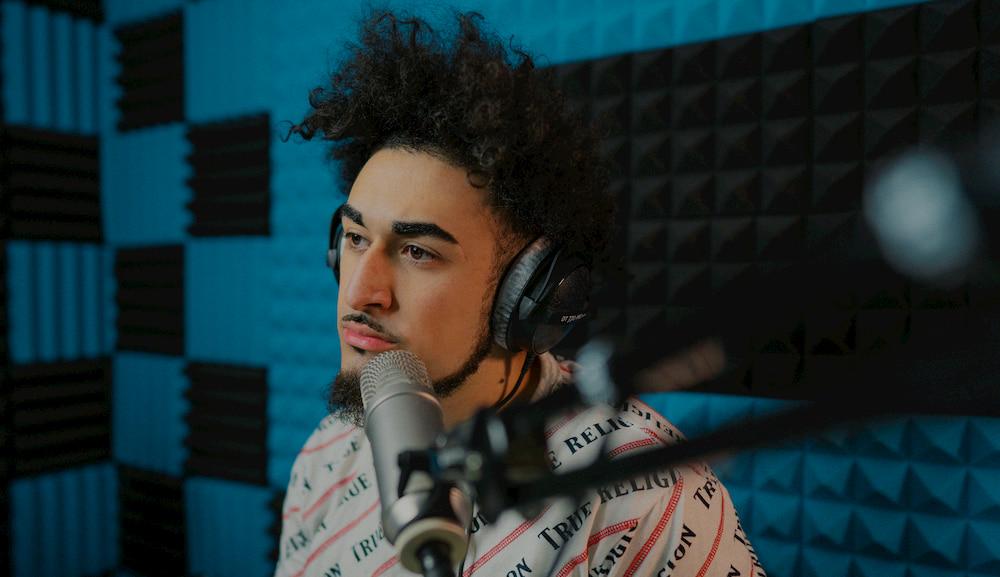 Lockdown but not Knocked Down: How Ali Rasoul Pressed On
Film Director, Editor and Cinematographer. These are the exceptional roles Ali Rasoul has developed over the years to shape his business.

By Nicole Biredu

Sep. 25 2020, Published 11:54 a.m. ET
Film Director, Editor and Cinematographer. These are the exceptional roles creative entrepreneur Ali Rasoul has developed over the years to shape his business. His zeal for content creation alongside a genuine desire to succeed, is what lead him to pursue his dreams. Ali is also the 2017 BFI, National Film & Television School Alumni, and a recipient of the Royal Television Society. Ali has had the enormous privilege of working with some of the world's best-known brands, including one of five of the U.K and U.S's top 100. With over 60 plus major clients and companies such as Spike Lee, Jordan Peele, and an ongoing relationship with labels such as Universal Music Group and Warner Music.
With a plethora of credible clients already in his portfolio at the age of 18, Ali had already been enrolled to undertake a Film Production Bachelor's Degree at the University of Portsmouth. Whilst simultaneously establishing his business in 2017, "Ali Rasoul LTD," which started out as a London based independent film making and content creation company.
"I was working with Spike Lee whilst doing a case study on him at university, which was very inspiring. I didn't anticipate getting all these roles straight away, but it was more like a snowball effect from working consistently, and learning about myself."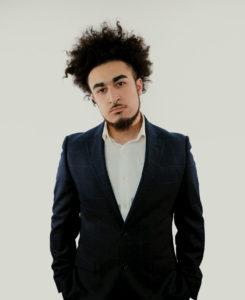 Article continues below advertisement
Fast forward to January 2020, the year had certainly commenced on a high for Ali Rasoul. It opened up a whole new world for him, including an invite to the Grammy's in Los Angeles with his close friend Grammy-nominated singer and songwriter Bankulli. Whilst also attending prestige events with music and acting icons, Jessie J, Channing Tatum, Meek Mill, in addition to many other stars. Working alongside with Bankulli, on a documentary, was another highlight; the buzz, excitement and overall energy was absolutely souring.
"Coming back to London after boosting up my networking circle, and having interacted with likeminded people who were also making it and signing huge contracts, gave me a newer perspective, igniting my drive to do more."
The future was looking bright, especially with a further arrangement booked for Coachella in April. Within a short space of time from January to early March, Ali had already achieved so much, and the momentum was running extremely high. Late March was of course the U.K's turning point. Headlines of the coronavirus outbreak began to emerge drastically. It was a crazy and bizarre time for everyone, including Ali who had bookings after bookings being cancelled/postponed. Most – if not all – creatives will be able to relate to this situation, as well as the surreal feeling of being completely outside of one's comfort zone, work wise. As the lockdown was implemented, this caused further inconvenience.
Article continues below advertisement
In comparison to corporate companies, who most likely had the means to work from home, many creatives and freelancers did not have the same means. Such individuals simply need to be out and about as a necessity, if not to work, then to gain inspiration or network; it comes with the package of being in the industry. It was a setback that nobody was prepared for, especially Ali Rasoul who for a blip moment experienced a bleak phase, from losing the creative space he had grown so accustomed to.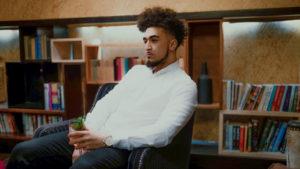 Article continues below advertisement
After thinking long and hard about possible ways to keep working, Ali Rasoul was able to use initiative to come up with alternative methods in staying productive. Lockdown had indeed put our original plans on pause, but it had not put the people on pause. For one to succeed, coming out of your comfort zone is a must, and that is exactly what Ali did. By building a two-way studio consisting of a soundproof music recording section, alongside a video/photoshoot studio within his room, this enabled him to bring the same creative hub he once had outside, now into his home.
"I've never really seen my home as a place for creation, but doing this reignited my passion and put me back on track."
Most creatives would definitely agree that consistency is everything, and thus rewarding in the end. Areas like keeping your portfolio updated, staying in touch with potential clients, networking online, and doing the most you can in the midst of a negative situation can go a long way. This mirrors Ali's exact move. His self- discipline and tenacity to stick to full business hours, in order to liaise with new and existing clients, landed him many projects (nationally and internationally) that he would not have gotten, if he had chosen to remain slack or pause with the rest of the world during lockdown.
Article continues below advertisement
Ali Rasoul's tips for emerging creatives: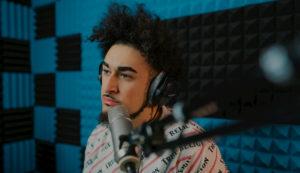 Register a business email domain, to get higher response rates.
Study your prospects and understand what they want.
Have an action plan, understand your industry and the type of clients you want to attract.
Always keep developing your skills further.
Adapt to new realities, also stay up to date and informed with new technologies.
With a number of unique projects underway, watch out for Ali Rasoul's new and exciting content coming out soon.
Creative Entrepreneurs, a podcast designed for creatives, helping such individuals understand how to value themselves, and make the most out of their services. Also stay tuned as Ali Rasoul works with the pioneer of Afrobeats, Bankulli, on the upcoming documentary The Chronicles of Afrobeats, as they explore and capture how the genre came about, including the real originators of it while analyzing the growth that has led to the current superstar's of Afrobeats today.