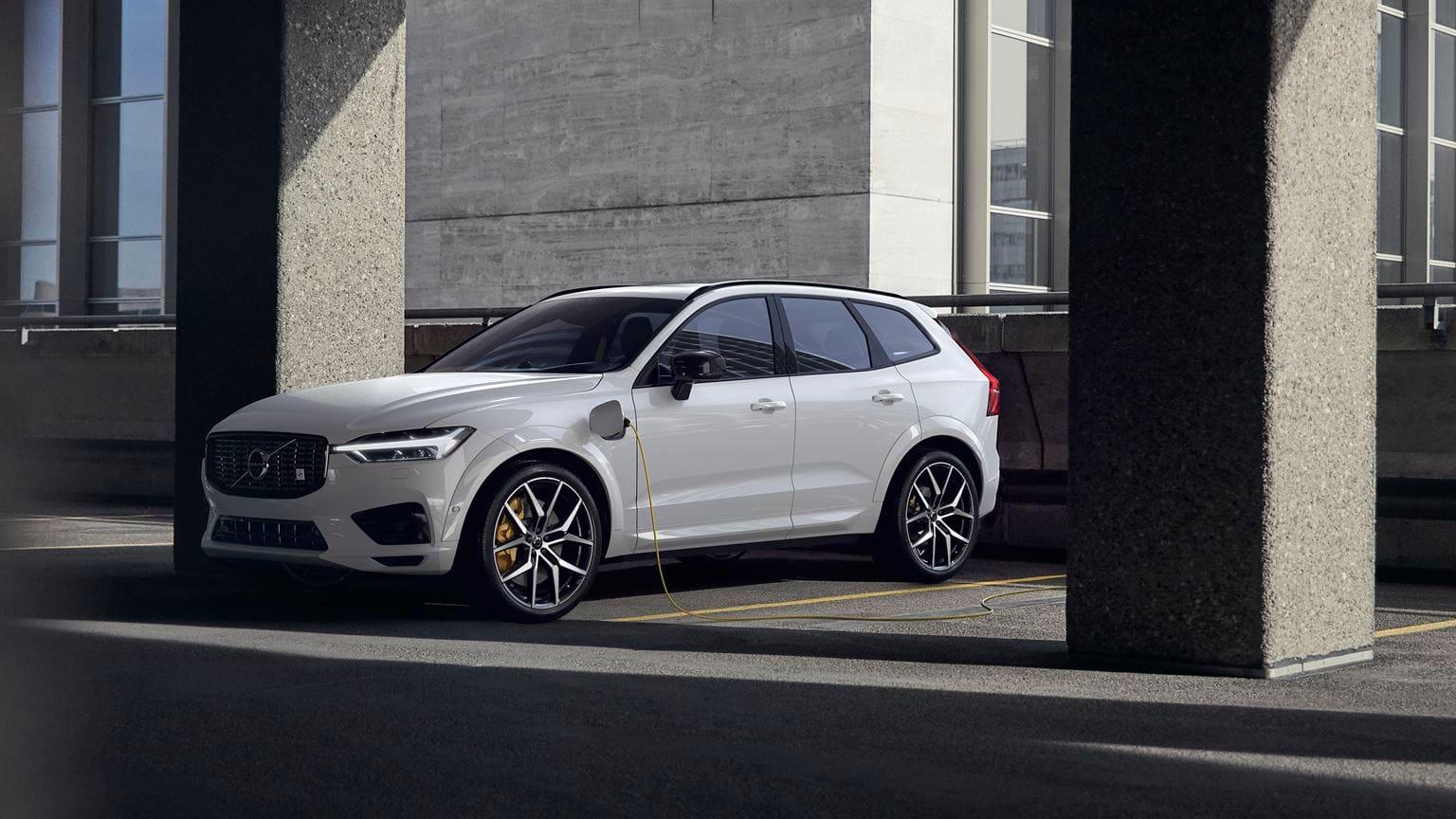 Volvo XC60 Polestar is Stylishly Eco
Safety has long been the word associated with the Volvo brand and for good reason. Introducing the new Volvo XC60 Polestar.

By Tanya Hayles

Oct. 5 2020, Published 12:14 p.m. ET
Volvo has long held the top safety standards and prides itself on being safe, solidly built, and reliable. In 2018, four vehicles received 5-Star Overall Safety Rating from the National Highway Traffic Safety Administration (NHTSA) and Top Safety Pick status from the Insurance Institute for Highway Safety (IIHS).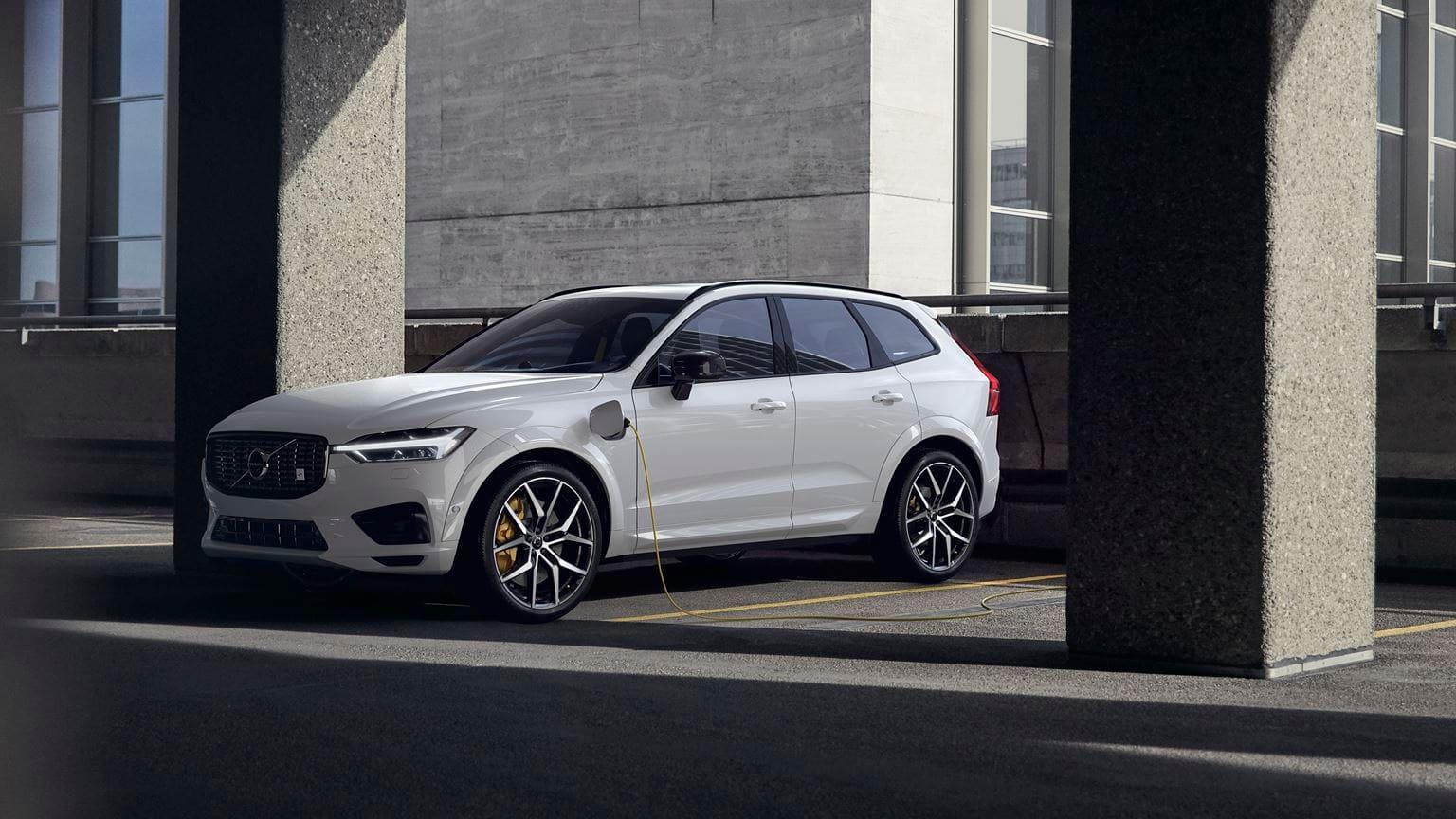 So when given the chance to test-drive the new XC60 T8 Polestar Electric Hybrid SUV, I knew at the very least it was going to be secure. What I was not expecting was for the car to be the triple threat we've come to expect from a vehicle in 2020: safety, speed, and technology with a side of ecofriendliness.
Article continues below advertisement
Is this car on?
Sport Utility Vehicles are my preferred vehicles to drive, so I was looking forward to picking it up. At first glance, it's sleek and sexy, and slightly deceiving. The exterior design features a sporty character with integrated black chrome tailpipes, high-gloss black grille, wheel arch extensions, and Polestar Engineered emblems at the front and rear.
It is much more spacious on the inside. It seats five, and was big enough for my 7-year old's bike, but maybe it's the Panoramic Sunroof that makes it feel like one of the monster SUV's on the road. Sitting in the driver's seat, before I turned the car on, I took a look around. I didn't know until after that Polestar's signature color is gold, which they used throughout the vehicle including the seatbelts and on the brake calipers, visible through the wheels. The upholstery with a smooth, sporty look and feel inspired by wetsuits is 100 percent vegan material. The tablet-sized dashboard looks intimidating at first, but has the ability to search for any feature in the owner's manual.
Article continues below advertisement
Luxury can also be fun!
Using the keyless entry, it's time to turn the car on. I start the car and it comes to life, but I wasn't entirely sure. There was no sound. Other than the gentle bells, I would not have known that I had turned it on properly. This is probably one of the best cases for an electric car – the silence.Is there anything more luxurious than not having to hear your engine? Speaking of sound, once I connected my phone, the Hamilton soundtrack started playing. I wasn't sure why it sounded as good as it did until I learned what the concert hall audio setting meant.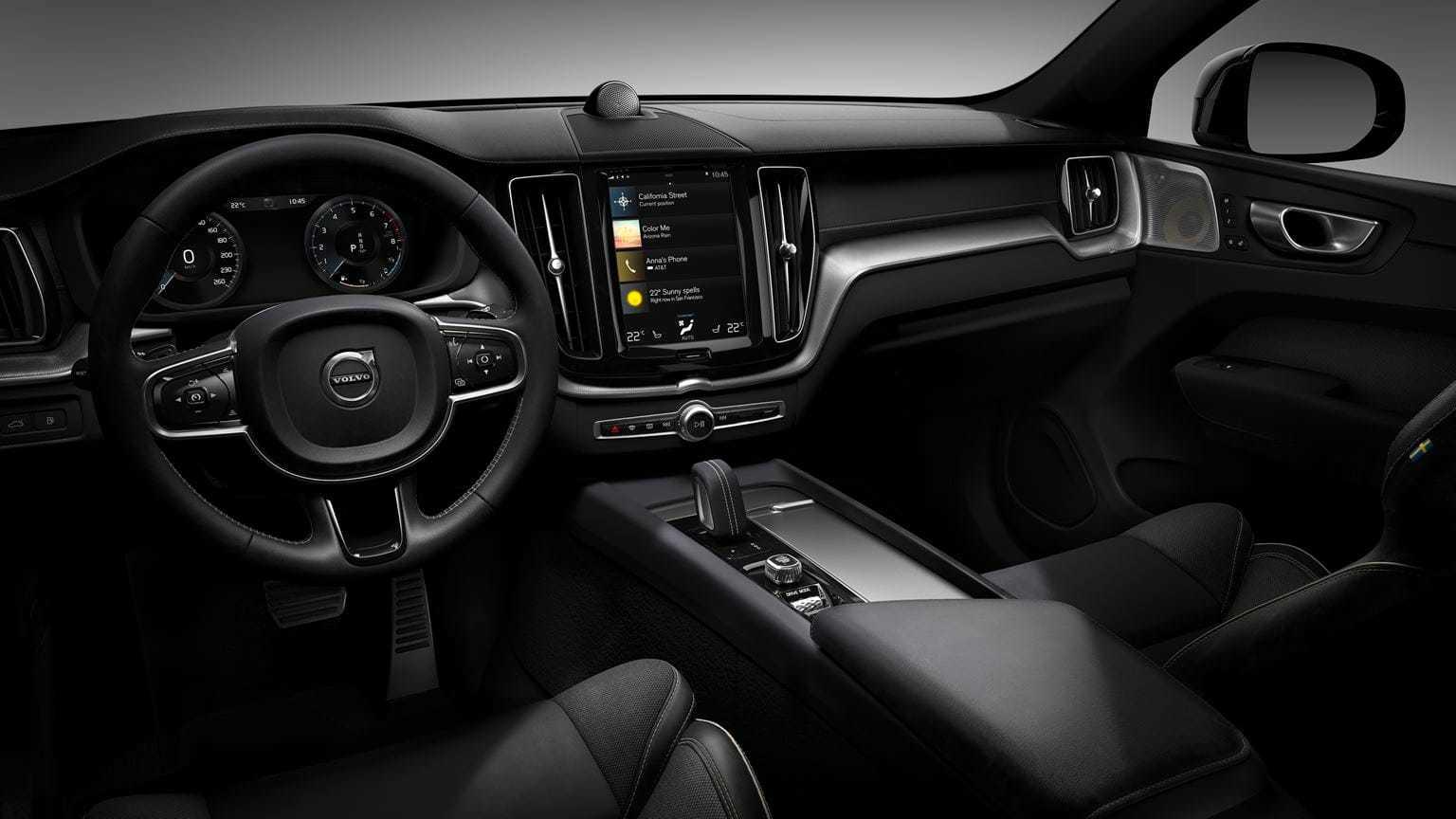 Throughout the car, large speakers branded with audio specialists Dirac and Harman Kardon create an acoustic sound that is unparalleled and unmatched. Volvo wanted to make sure that you feel your favorite music, instead of just hearing it. They succeeded in transporting me to an NYC Broadway theater for my drive home.
While I like to think of myself as a simple person, this car taught me that I like my luxury with a side of fun. Little luxuries like the ability to customize the inside lighting for nighttime driving (I chose the royal purple), and larger luxuries like Volvos' Pilot Assist. Even though I like to think of myself as a pro at parallel parking, it never hurts to let the car do the parking, especially in tight downtown situations.
Article continues below advertisement
The absolute game-changer was the feature of having both my driving speed and the posted speed limit show up in the windshield. Even when driving through a school zone, the yellow sign would be a constant reminder to keep speed to a minimum. That type of technology perk benefits not only the driver, but everyone else.
Green does not mean performance compromise.
Realistically, we like to talk about being environmentally friendly, but it's not a priority. Oftentimes, we believe a green car means compromising performance. That is definitely not the case here.
Polestar is the gold standard electric performance car brand and its marriage with Volvo is a match made in heaven. I had concerns and reservations about driving an electric car. My assumption going in was that electric cars would require a futuristic charging process or access to a public station. All it required was a regular plug found in any standard garage. In the list of why I should get an electric car, that checked off the biggest "why shouldn't I?" worries.
Article continues below advertisement
The Polestar 2 electric performance fastback comes with 408 hp and 487 lb.-ft., all-wheel drive, a 78 kWh battery pack, and a range of 470 km (WLTP) for the first year of production.
That is a great benefit to the earth, but how will it benefit you? From tax credits up to $7,500, getting 275 miles on a single battery charge, and potentially saving almost $400 a year in gas – your wallet will thank you for making this choice.
When it comes to cars, there are brands that are synonymous with luxury and decadence. Volvo has created a vehicle that can not only compete with the Rolls Royces and Bentleys, but has created an exclusive level of speed, technology and safety that is worth the look.
Volvo XC60 Polestar SPECS
Article continues below advertisement
Engine: 2.0L, Direct-Injected Supercharged, and Turbocharged Engine
HORSEPOWER:  415 hp combined
Article continues below advertisement
TRANSMISSION: 8-Speed Geartronic Automatic Transmission
FUEL EFFICIENCY: Fuel Efficiency 9.5 City / 8.7 Highway / 9.1 Combined
Article continues below advertisement
CHASSIS: Chassis
WHEELS:  21" 5-Y Spoke Black CNC Machined Alloy