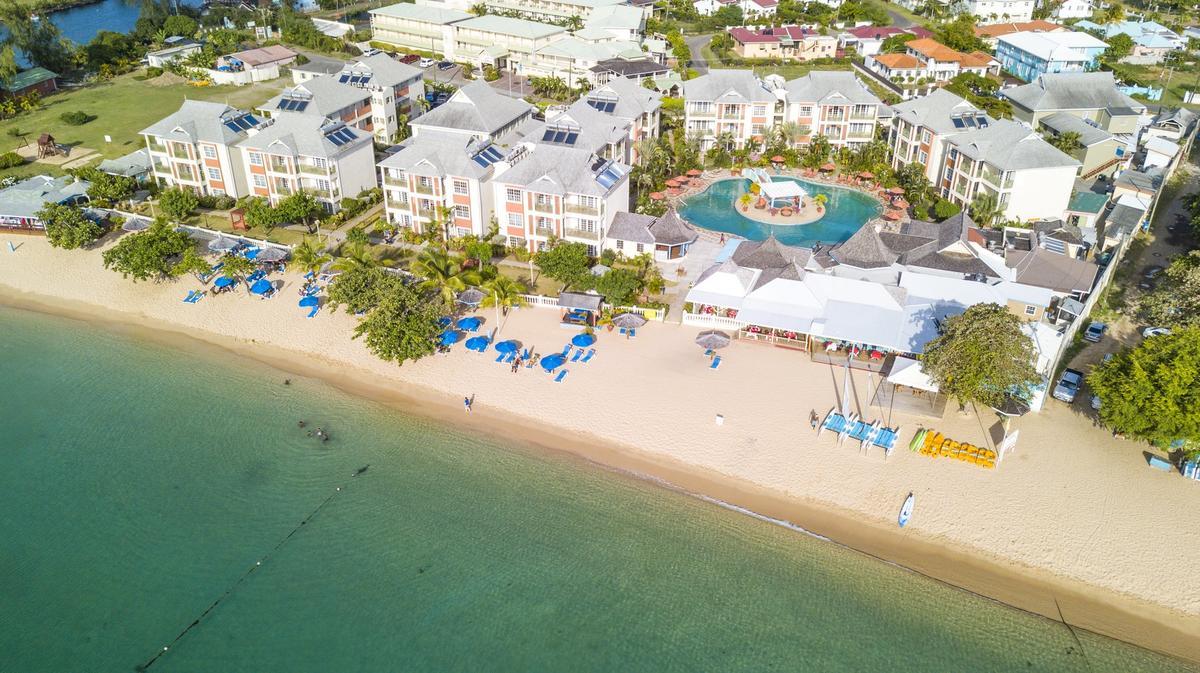 Supporting Black Tourism: The Rise of Black-Owned Resorts
The BLM has changed everything and this includes how we shop, eat, and travel. Check out these Black owned and operated resorts.

By Nino Reyes

Oct. 6 2020, Published 4:30 p.m. ET
The Black Lives Matter Movement has changed everything and this includes how we shop, eat, and travel. As a community – thanks to our digital devices and technology – we have been able to organize globally by educating our loved ones and peers about the importance of spending the Black dollar within Black businesses, only. This revolutionary act has upheld the importance to support all Black-owned businesses, including the tourism industry. Book your next stay with one of these Black-owned resorts in the Caribbean:
Article continues below advertisement
Blue Horizons Garden Resort, Saint George's, Grenada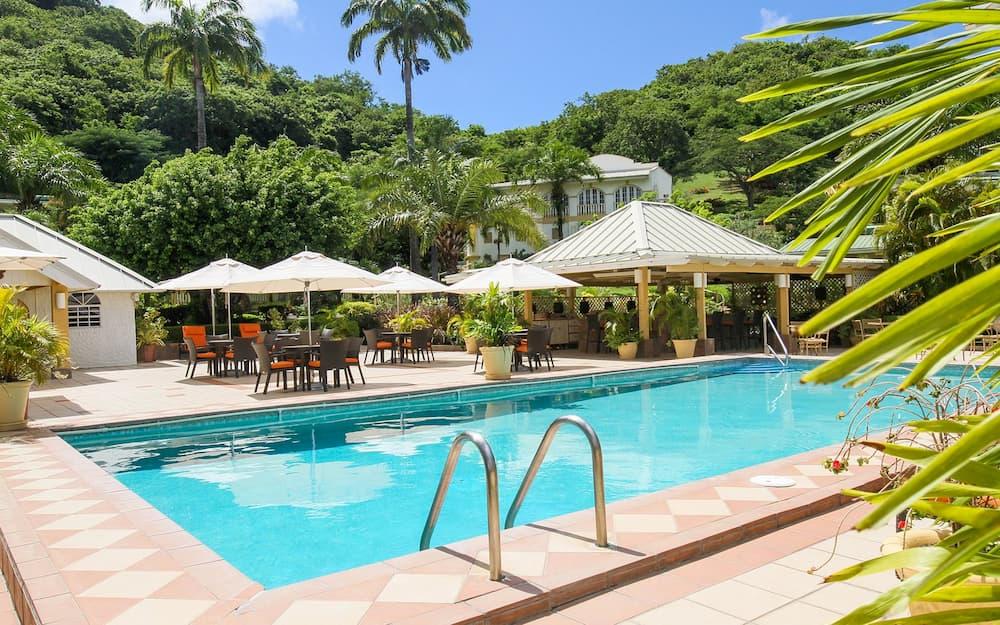 Purchased in the late 1970s by the Hopkin family, the 40-year-old resort continues to sit on 6.25 acres of landscaped gardens that also serves as a sanctuary to 27 species of tropical birds. Blue Horizons Garden Resort is an eco-friendly resort that is located on the hillside of Grand Anse Beach, which offers 32 self-catering rooms with kitchenettes. Blue Horizons Garden Resort offers a freshwater swimming pool, a library, garden tours, water sports, an Aqua Pool Bar and Grill, and a tasty authentic Caribbean cuisine restaurant, known as La Belle Creole Restaurant and Bar. The menu of signature dishes at the resort are influenced by Audrey Hopkin, the owner's mother who was a pioneer of Caribbean cuisine in the 1960s. At Blue Horizons Garden Resort, you can find authentic Grenadian food and beautiful scenery of their garden and the ocean all while finding yourself in a clean, safe and eco-friendly environment.
Article continues below advertisement
Travellers Beach Resort, Negril, Jamaica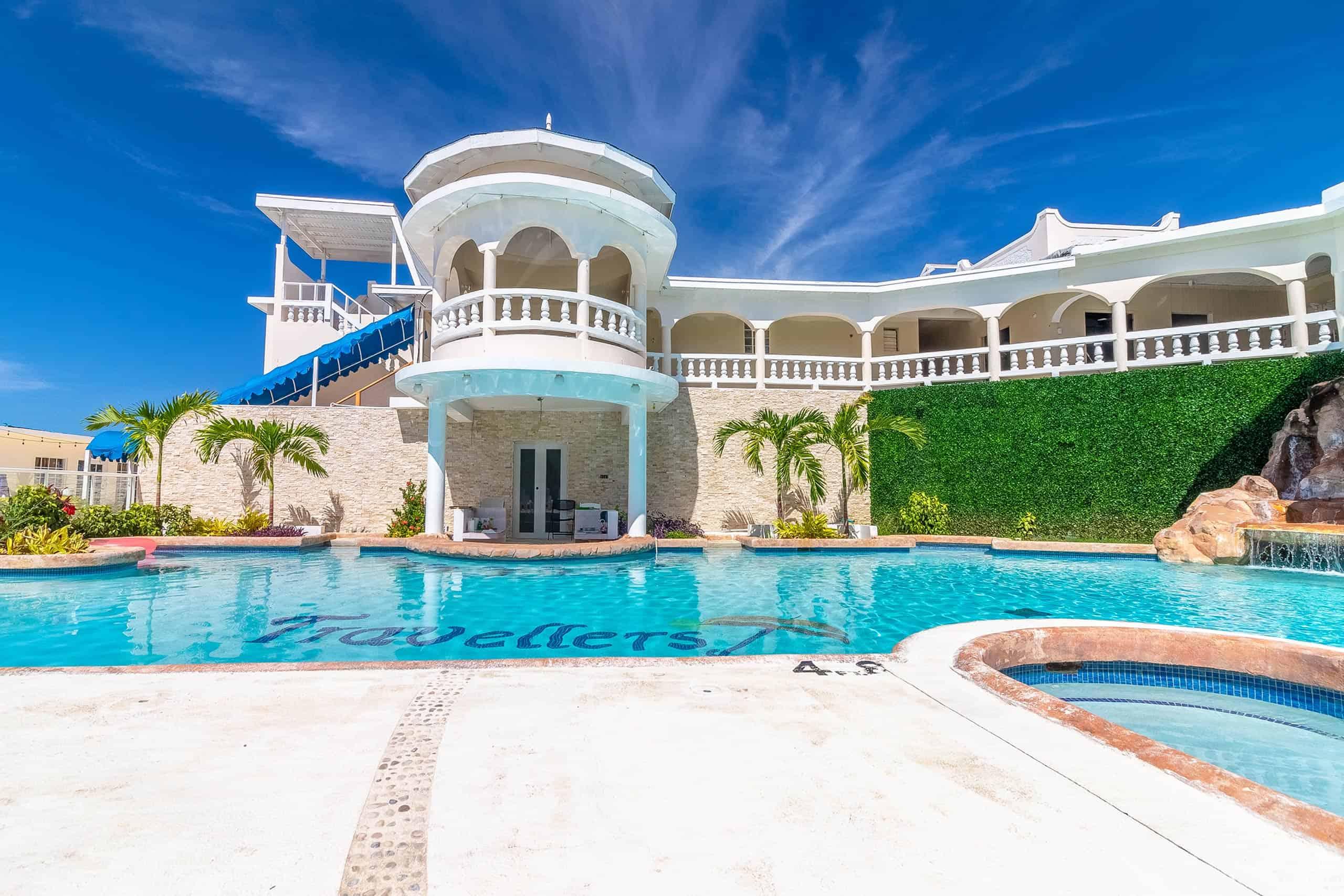 The 60-room resort was founded in 1992 by Winston Wellington. The property was once a wild Jamaican bush that was cleared by Wellington himself. Travellers is a five minute walk from the Negril town center, where guests can visit authentic Jamaican shops and businesses; soaking in the rich culture and heritage of Negril itself. Mr. Wellington, a proud native Jamaican- created The Negril Education Environment Trust (N.E.E.T.), a non-profit organization based at the Travellers Beach Resort that supports Jamaican children's education with funding and resources. At Travellers you can find a lot of support for the local community. Now for the food – you can find authentic local food at their Seaside Bar & Restaurant with warm and welcoming service while getting a beautiful view of Negril's Seven Mile Beach.
Article continues below advertisement
Article continues below advertisement
Negril Treehouse Resort, Negril, Jamaica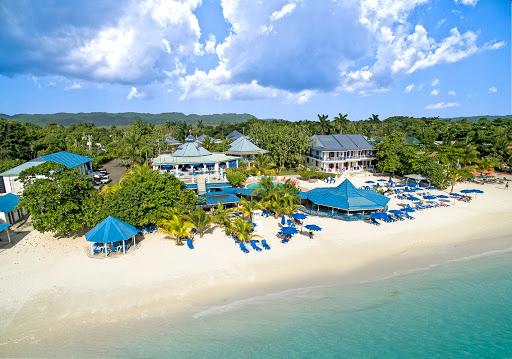 Located on the Seven Mile Beach, this resort has given the ultimate guest experience for the past 30 years. This resort is owned by Mrs. Gail Jackson, who is a former GE Sales Engineer and a graduate from the University of Pittsburgh. Jackson has loved serving her guests by providing them with exceptional care and hospitality. Negril Treehouse Resort has 70 guest rooms, an outdoor pool, 12 outdoor tennis courts, spa services, and amazing food. This resort gives you the true authentic feel of a Caribbean resort. Negril Treehouse Resort has a laid back, casual and relaxing feel to it – it is perfect for those who seek to enjoy the coolness of the Caribbean Sea. Enjoy the lavish cuisine, exotic fruits, and their amazing Jamaican spices. This is a great resort to enjoy water sports, beach volleyball, a walk on the beach, or even a nap on their hammock.
Article continues below advertisement
Article continues below advertisement
Bay Gardens Beach Resort & Spa, Gros Islet, Saint Lucia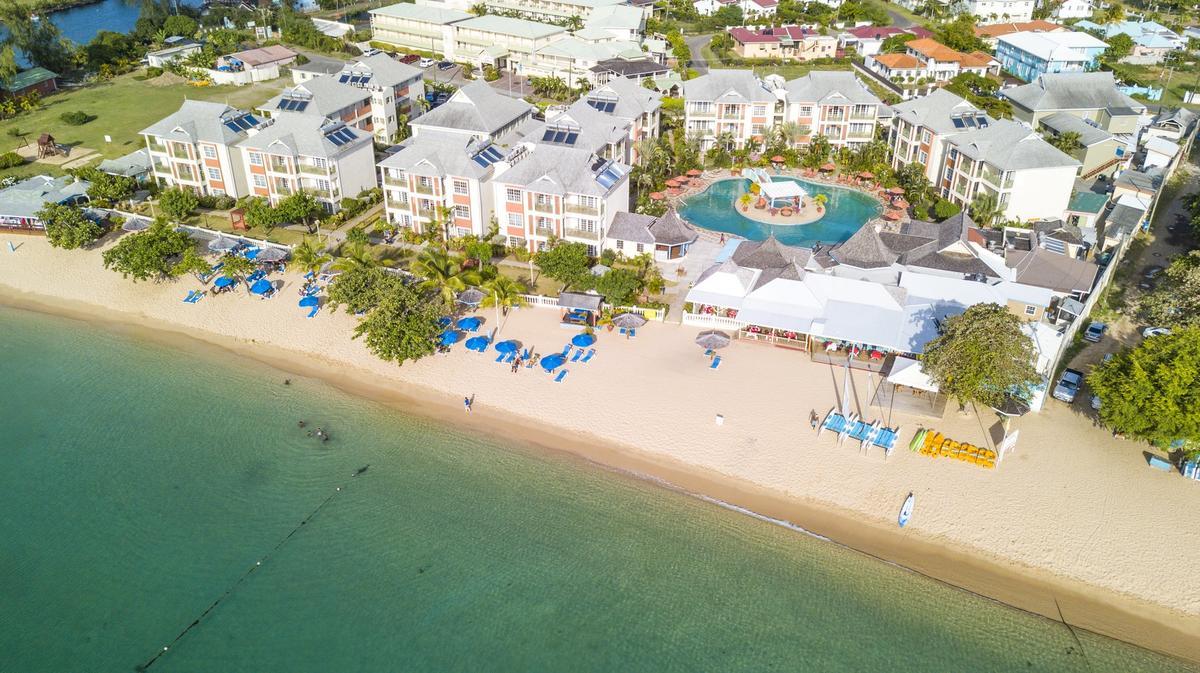 Bay Gardens Beach Resort & Spa was established in the early 1990s by two former school teachers, Joyce and Desmond Destang, who saved their earnings from a fabric store and through several real estate investments to eventually buy the property on Rodney Bay. This resort is a retreat to paradise with all the comforts you know and love. You can find captivating balcony views of the pool, resort grounds, or of Reduit Beach. Enjoy on-site dining at Hi-Tide Restaurant or SeaGrapes Beach Bar & Restaurantor you can stay active in their two fitness centers. You'll find a stunning lagoon-style swimming pool and jacuzzi, including visits to the largest outdoor water entertainment complex in St. Lucia at Splash Island Water Park. Here you can find the luxuriousLa Mer Spa and Salonwhere you can schedule appointments seven days a week for massages, body scrubs, facials, or nail services.
Article continues below advertisement
Article continues below advertisement
Coyaba Beach Resort, The Lime, Grenada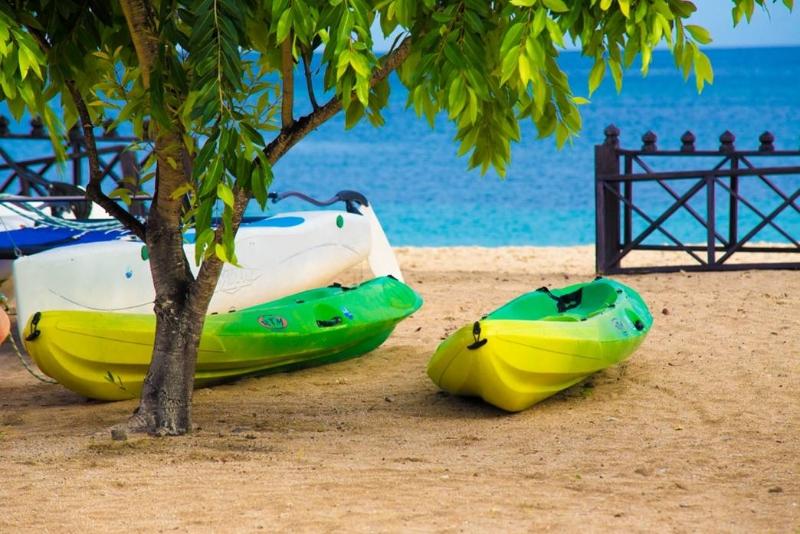 Enjoy tropical breezes, the warmth of the sun and the white sand at the world-famous Grand Anse Beach. At this ocean-front resort, you can enjoy an intimate setting with full amenities, including five and a half acres of beautiful gardens, two restaurants, two bars, a swimming pool, lawn tennis, fitness gym and water sports. The Cherman family has owned this resort for over 30 years, which began at 30 rooms in 1987. Today, the resort has 80 rooms, 40 king-size beds and 40 with two double beds in each room. This resort is influenced heavily by Amerindian architecture and they are very big on sustainability and on creating an eco-friendly environment.
Article continues below advertisement