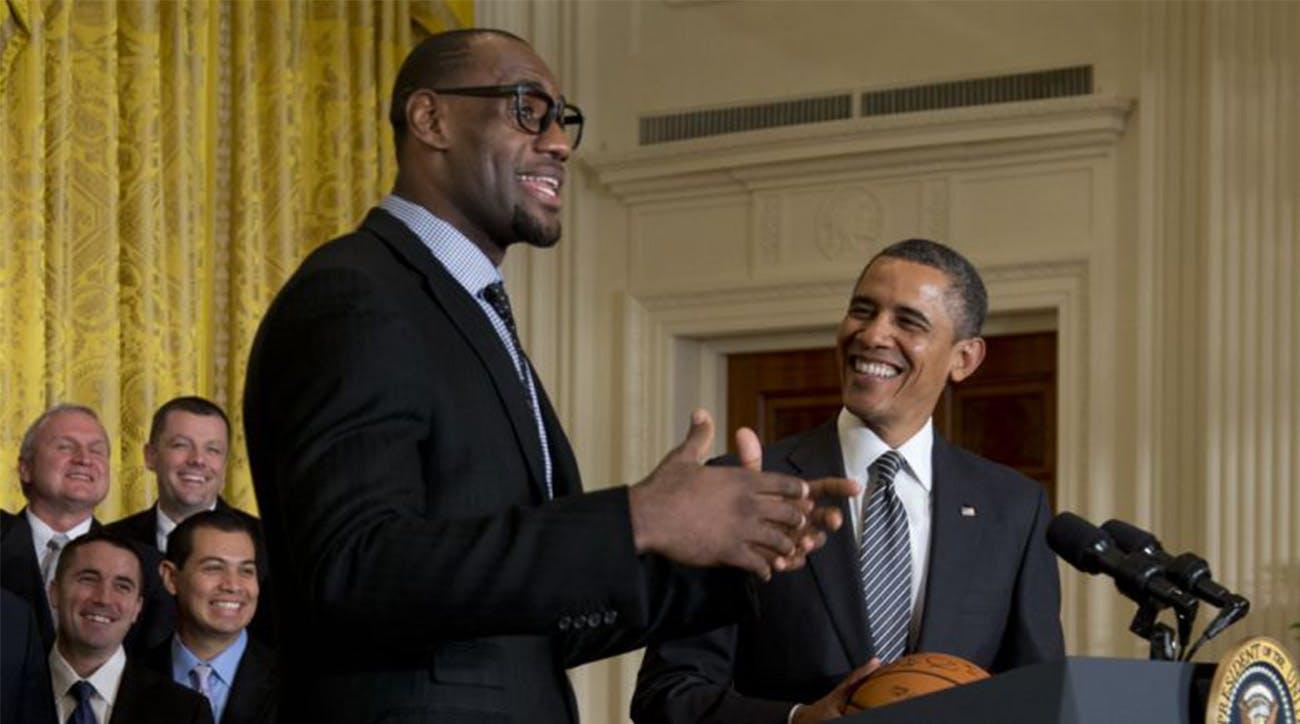 Barack Obama Praises LeBron James for Living Up to the Hype
Barack Obama praised LeBron James for not only his accomplishments inside the bubble, but also for his years of humanitarian efforts.

By Tommy Rodriguez

Oct. 14 2020, Published 12:05 p.m. ET
After over three months of isolation inside the ESPN Wide World of Sports Complex, only one team remains standing. Shortly after the crowning of the Los Angeles Lakers as your 2020 NBA Champions, Barack Obama took to Twitter to congratulate none other than The King himself.
The former president praised LeBron James for not only his accomplishments inside the bubble, but for his years of countless humanitarian efforts.
"Proud of my friend [LeBron James] for his fourth title, fourth Finals MVP, and for not only living up to the hype after seventeen seasons, but surpassing it as an extraordinary leader both on the court and in the public arena fighting for education, socialjustice, and our democracy."
James responded the next day replying, "Thank you my friend!!! Truly appreciate our friendship and your words."
Article continues below advertisement
The two leaders have developed a relationship over the years and have been reported to have spoken as recently as August. According to ESPN's Dave McMenamin, LeBron James and Oklahoma City guard Chris Paul led a coalition of players that reached out to Barack Obama for advice following the shooting of JacobBlake.
Over the course of his 17 year career, the now four-time NBA Champion has created a remarkable resume off the court that even outshines his resume on the court. He has remained socially conscious and takes every opportunity he gets to speak out against social injustices. As a result, James is regarded as one of the most influential activists in the sports world.
In addition to his serving as a voice for underrepresented communities, LeBron has placed much of his focus on his philanthropic work. From raising and donating millions of dollars to charities to opening his own school for at-risk children in Akron, LeBron James continues to shine as a leader of this generation.